Master of Science in Data Science (MSDS)
Home ›
MSc ›
Master of Science in Data Science (MSDS)
Read more about this programme on the school's website
Programme Description

Asian Institute of Management (AIM) & Aboitiz School of Innovation, Technology and Entrepreneurship (SITE)
Asian Institute of Management (AIM) is the Asian pioneer in management education and an international graduate school with a vision to inspire and support a uniquely Asian approach to business and societal management that respects the social and financial impact of its decisions and actions.
AIM is the first school in Southeast Asia to receive accreditation from the US-based Association to Advance Collegiate Schools of Business (AACSB), globally recognized as having the world's highest standards.
In line with AIM's vision to develop managers, entrepreneurs, and leaders who can deliver meaningful and sustainable growth in Asian businesses and societies, the Aboitiz School of Innovation, Technology, and Entrepreneurship or SITE is envisioned to be the hub in Asia for nurturing future-ready leaders who are comfortable with uncertainty and confident and competent in handling issues in a rapidly changing environment. 
By collocating innovators, data scientists, technologists, and entrepreneurs, SITE is positioned to be a catalyst for generating impact, powering innovation, and creating value in the Asian context. The school has three programs: the MS Data Science, the MS Innovation and Business, and the Master in Entrepreneurship. They are purposely linked because the linkage between technology, innovation, and entrepreneurial spirit is essential to thriving in this era of digitization, or the so-called "Industry 4.0".
Master of Science in Data Science (MSDS)
A four-term, 14-month full-time program which includes 10-core data science modules and 15 business and or management modules, with 2 electives and 1 capstone project that requires students to deal with real-world problems.
The curriculum is academically rigorous and concentrates on the techniques, models, and technologies used in the field of advanced analytics. MSDS graduates will be capable of formulating the right questions and identifying the correct, innovative, and data-driven approaches to address highly diverse issues.
AIM's Master of Science in Data Science (MSDS) is the first graduate data science degree program in the Philippines. This 14-month intensive course is designed to produce experts in the fastest-growing, most sought-after specialization worldwide.
The AIM MSDS curriculum reflects the latest trends and best practices in the field — from data mining and exploration to machine learning, deep learning, and big data analytics.
Moreover, learning will directly address one particular pain point of the enterprise — when its data scientists cannot provide unique actionable insights.
At AIM, data scientists work closely with domain experts familiar with business and management issues. Students will, therefore, learn how to formulate the right questions and identify the correct datasets to address highly diverse business and research problems.
More crucially, they will be taught how to properly communicate results and data-driven insights to maximize their impact on business and industry.
All MSDS students will have access to a world-class computing facility housed at AIM. The facility is part of the Institute's Analytics, Computing, and Complex Systems (ACCeSs) lab, AIM's interface with various government and industry projects as well as world-class research to push the boundaries of Data Science and Complex Systems Science.
Programme at a Glance
A 14-month intensive, full-time degree program.
For data scientists and would-be data scientists who want to provide relevant and timely data-driven actionable insights to MNCs, industries, SMBs, and governments.
Students will be exposed to the latest technologies, models, and technologies in the field of advanced analytics.
The program develops proper communication skills in presenting data-driven insights to maximize the impact on the business.
Capstone course requires students (closely guided by AIM's lead mentors) to work with real-world, data-driven problems, allowing them to graduate from the program with a job-ready portfolio.
Programme Duration
The MSDS program comprises four terms over 14 months.
Term 1
March-April 2019
Programming for Data Science
Mathematics for Data Science
Intro to Data Science and the Fundamentals of Data Privacy
Data Visualization and Storytelling
Design Thinking
Human Behavior in Organizations
Term 2
May-August 2019
Applied Computational Statistics
Data Mining and Wrangling
Machine Learning
Management Communications
Managerial Accounting
Digital Marketing and Analytics I
Economics for Business
Term 3
September-December 2019
Big Data and Cloud Computing
Big Data - Lab with Portfolio Project
Deep Learning
Data Science Elective
Digital Marketing and Analytics II
Finance
Project Management
Term 4
January-April 2020
Network Science
Innovation
Data Science Elective
Capstone Project
Negotiation
Operations
Strategic Management
FAQ
What kind of time commitment does the course require?
Students will spend 3 – 6 hours per class inside the classroom. The MSDS program is divided into four terms.
Term 1: March-April 2019
Term 2: May-August 2019
Term 3: September-December 2019
Term 4: January-April 2020
How much is the tuition fee?
US$ 29,500
Do I have to pay the entire tuition fee before classes start?
Tuition can be paid either in full or four installments, one per semester. However, students should pay a reservation fee within one month of receiving an acceptance letter, which will be deducted from the total fee. For details, call +63 2 892.4011 ext. 3004, or e-mail msds@aim.edu.
Am I qualified to take up a Master of Science in Data Science?
Qualifications to join the MSDS program
Graduate Management Admission Test (GMAT), Graduate Record Examinations (GRE) general test, or the AIM Data Science qualifying exam.
Undergraduate degree with minimum course requirements and/or work experience.
Proficiency in oral and written English.
Minimum course requirements for new graduates
Basic Calculus
Linear Algebra
At least one of the following:

Computer Programming
Probability and Statistics
Econometrics
Advanced Physics
Advanced Mathematics
Any subject that requires advanced quantitative and mathematical rigor
Minimum requirements for those with work experience (at least two years in any of the following)
Technical work experience, preferably in data analysis and/or data engineering.
Work experience with SAS, Matlab / Octave, Python, C/C++, R, BI tools, and/or other data science/analytics tools.
Do I need to do anything to prepare for the MSDS program?
During the first term, students will jump right into programming and mathematics.
For the Mathematics for Data Science course, students are strongly advised to review their Basic Calculus and Linear Algebra courses. We recommended that students prepare further by visiting the Khan Academy website for topics on vectors and spaces, matrix transformations, derivative introduction, basic differentiation, product, quotient, and chain rules, and derivative applications.
For the Programming for Data Science course, we encourage students who need to refresh their knowledge or who do not have any programming background to visit the Codeacademy website for free tutorials.
What thesis do I need to produce?
The MSDS capstone project will be driven by real-world problems from a local industry or government agency. To ensure that high-quality work is delivered to industry or government "clients," the Data Science core faculty will closely mentor students through the resolution of these data-driven problems.
Outputs can vary from technical reports to deployable interactive applications or software.
Aside from the capstone project, students will have their job-ready portfolios published on GitHub, which they can show potential employers at the end of the program.
What do I need to submit to apply for the MSDS program?
Complete the online application form.
Curriculum vitae.
AIM Admissions Test for Data Science, GMAT, or GRE Official Score Report.
Transcript of Academic Records.
Diploma.
Professional recommendation (If self-employed, a Certificate of Business Registration instead).
Any government-issued ID.
Qualified applicants will be invited for an interview with the faculty on a mutually convenient date.
Summary
The Master of Science in Data Science (MSDS) program is a 14-month, full-time degree course. It is designed for students and professionals who are quantitatively and analytically equipped to be ranked among the world's leading data scientists.
At the end of the program, students are expected to:
Come Up With the Right Questions: Know how to solve data-driven problems and build models; equally important: help identify the right questions by working with domain and field experts.
Communicate Effectively: Present and explain data-driven results and strategies in a manner which clients can easily grasp to help them in decision-making.
Generate Business Value: Have the knack for identifying business value, rather than being too focused on building complex models.
Immediately Apply Learning: Graduate with job-ready portfolios to showcase all the skills developed during the program.

Last updated Oct 2019
About the School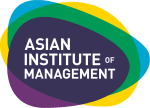 The Asian Institute of Management (AIM) is an international graduate school that aims to make a difference in sustaining the growth of Asian societies by developing professional, entrepreneurial, and ... Read More
The Asian Institute of Management (AIM) is an international graduate school that aims to make a difference in sustaining the growth of Asian societies by developing professional, entrepreneurial, and socially responsible managers.
Read Less