Programme Description
The laws of physics are expressed in mathematical equations, which often can't be solved analytically without severe approximations. Computer development helps us solve problems under more realistic conditions, analyse models quantitatively and simulate the outcome of experiments, which opens up for more reliable predictions in many areas of science and technology. Whether you have a background in Physics or Computational Mathematics, our MSc program will introduce you to a large selection of numerical tools and methodologies and train your ability to translate the underlying physical problem into a numerically solvable representation.
Reasons to choose Stockholm University
High-quality education in a front-line research environment
This joint MSc program by Stockholm University and Royal Institute of Technology (KTH) gives you a unique opportunity to study in a rapidly developing and stimulating scientific environment. We aim to give you a deeper understanding of physics and improve your computational skills. By having teachers who are all active researchers, you will meet and use the modern computational techniques that are utilized in contemporary research. Through exercises and projects in our courses, and the degree project, you will train your ability to combine the knowledge in physics with computations to model and simulate a range of physical problems.
Strong academic support and networking possibilities
Throughout your MSc studies, several courses are focused on independent studies and group projects. We aim to provide good support in your program and teachers and study advisors are always accessible for questions or guidance. Due to a large number of teachers, you will meet during your courses, you are offered several ways to get in contact with the research of your preference. If you are more interested in working outside the academic field, it is possible to involve yourself in projects with collaborators from relevant companies or public institutions. This is a perfect opportunity to gain broad experience during your studies.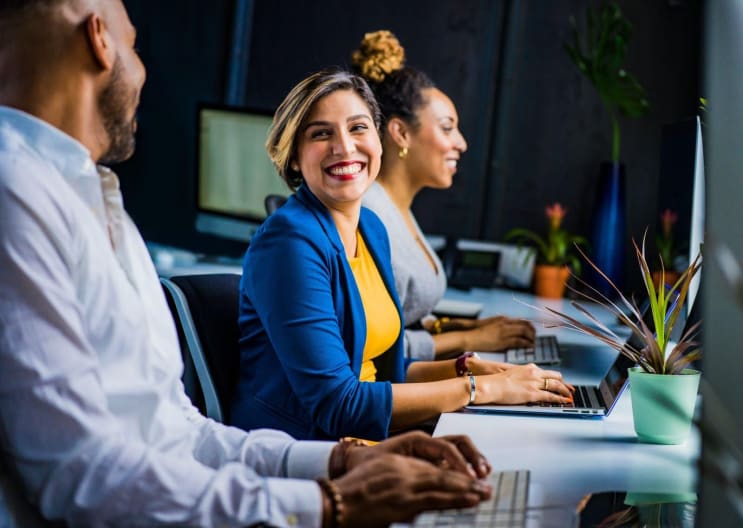 Jopwell / Pexels
Programme structure
While offering you the possibility to acquire a thorough understanding of the application of numerical methods and modern computational techniques on a range of physical problems, this program will also continue your physics education with advanced courses in classical and modern physics. You are provided a basic course block in mathematical methods, high-level language programming and numerical methods. This is followed by advanced courses in statistical physics an how to use program packages in the form of numerical libraries to model physical phenomena. During the second year, you will choose to specialize in subjects like theoretical chemistry, condensed matter physics, analytical mechanics, numerical methods in electromagnetism/fluid mechanics or how to use large parallel computers.
The final component of your program is a degree project where you get to apply your acquired model building skills to take on current problems in modern physics. With support from an experienced supervisor, you will be trained in planning, performing and reporting a research project. The thesis work can be performed through a company outside of the university, giving you an opportunity to gain experience from another department, industry or private company. The program outline is illustrated below. Please note that this can be subject to change.
The Swedish credit system is compatible with the European standard ECTS. 30 ECTS is equivalent to one semester of full-time studies.
First year
Mathematical Methods in Physics, 7.5 credits
Numerical Methods for Physicists ll, 7.5 credits
Programming and Computer Science for Physicists, 7.5 credits
Optional course*, 7.5 credits
Simulation Methods in Statistical Physics, 7.5 credits
Statistical Physics, 7.5 credits
Computational Physics, 15 credits
Second year
Optional courses*, 0, 15 or 30 credits
Degree project, 30, 45 or 60 credits
Career prospects
With this degree, you will have modern, up-to-date knowledge in physics and computational science. Your ability to understand, analyse and translate a great variety of problems to computer models is requested in high-tech industries and research companies and a large fraction of our alumni work with modelling and programming. This degree also has a wider application and your skills are attractive in different areas ranging from academic particle physics over medical imaging all the way to fund analyst in the Bank of England!
Why Stockholm University?
Studying at Stockholm University makes a difference
Stockholm University is one of the 100 highest-ranked universities in the world and Sweden's largest institution of higher education with top-quality education and outstanding research in a wide variety of fields.
Our campus is situated in the Royal National City Park, just minutes away from the centre of Stockholm city. Stockholm has recently been rated the safest capital in Europe and is famous for its many green and clean areas. Stockholm is leading in areas such as social welfare, equality, IT, sustainability and innovation. Known for being an open society, Sweden is also ranked second in the world in the Social Progress Index.
Eligibility requirements
Bachelor of Science Degree, including at least 90 credits in Physics.
Knowledge equivalent to Swedish upper secondary school course English B/English 6.
Application and tuition fees are required unless you are EU/EEA citizen or have long-term/permanent residency status in Sweden (or temporary residency for reasons other than studies).
Last updated Feb 2020
About the School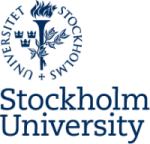 The Faculty of Science at Stockholm University is the largest science faculty in Sweden and is among the top hundred science faculties in the world on the Shanghai ranking. The Faculty offers top-clas ... Read More
The Faculty of Science at Stockholm University is the largest science faculty in Sweden and is among the top hundred science faculties in the world on the Shanghai ranking. The Faculty offers top-class education in a number of programs and courses, at the Master's level more than 30 study programs are given in English.
Read Less