Programme Description
If you are interested in the molecular processes of life, our MSc program is definitely for you. Our courses are built around areas where our research is especially prominent and internationally leading. You will study how proteins work, how they interact inside cells and what role they play in a number of diseases. In addition, we cover the composition of biomembranes and the essential role of membrane proteins in life processes.
Student-centered education in an interdisciplinary learning environment
At our Department of Biochemistry and Biophysics (DBB) and the SciLifeLab, we have 30 research groups providing forefront knowledge in cell biology, bioinformatics, biochemistry, biophysics, and computational structural biology. These expert fields are reflected in our teaching and with small student groups, we have a dynamic and familiar learning environment that is valued by staff and students.
Studies in close connection to department research
At DBB, we carry out unique and world-leading research on biological membranes, the fundamental way to understand central processes in the cell and improve the development of future pharmaceutical drugs. All teaching staff at the MSc program are active researchers and as a student, you are offered multiple opportunities to get in contact with the most recent scientific advancements through lectures, laboratory sessions and degree projects.
Programme structure
The first year of your MSc studies is aimed to improve your theoretical competence as well as experimental skills and lab techniques required to make you independent during the following year. In our Svante Arrhenius laboratories, you have access to top lab equipment and teaching assistants. The main part of your studies is placed on the campus with a focus on lectures and lab work in each course. During the second year, you are offered an elective course combined with a degree project where you get deeper research knowledge in a chosen field. The project will develop your skills in working with scientific methods, experimental planning and performing independent research within one of our research groups. The degree project can extend from one to two semesters.
First year
Structural Biochemistry 15 credits
The Molecular Properties of Proteins: Structure, Function and Disease 15 credits
Bioinformatics, 7.5 credits
Structure and Dynamics of Biological Membranes, 7.5 credits
Advanced Biochemical Methods, 7.5 credits
Spectroscopy of Biological Molecules, 7.5 credits
Second year
Optional course (15 credits) and degree project (45 credits)
or
Degree project 60 credits
Career prospects
The combined qualifications in chemistry, biology, and medicine in this MSc degree provide a range of career options in research, pharmaceuticals industry or sustainability matters in public sectors. The analytical thinking and advanced problem-solving skills are highly demanded by employers and apart from continuing with Ph.D. studies, you find our alumni at, amongst others, the Swedish Chemicals Agency or companies such as Pfizer, Astra Zeneca, and Vitrolife.
Why Stockholm University?
Studying at Stockholm University makes a difference
Stockholm University is one of the 100 highest-ranked universities in the world and Sweden's largest institution of higher education with top-quality education and outstanding research in a wide variety of fields.
Our campus is situated in the Royal National City Park, just minutes away from the centre of Stockholm city. Stockholm has recently been rated the safest capital in Europe and is famous for its many green and clean areas. Stockholm is leading in areas such as social welfare, equality, IT, sustainability and innovation. Known for being an open society, Sweden is also ranked second in the world in the Social Progress Index.
Eligibility requirements
Bachelor's Degree in Natural Sciences, including at least 75 ECTS credits in Chemistry, whereof 15 credits in Biochemistry. In addition, you are required to show English proficiency equivalent to the Swedish high school level.
Application and tuition fees are required unless you are EU/EEA citizen or have long-term/permanent residency status in Sweden (or temporary residency for reasons other than studies).
Application & Tuition Fees
Application fee: 900 SEK
First tuition fee installment: 70, 000 SEK
Total tuition fee: 280, 000 SEK
EU/EEA/Swiss citizens are not required to pay fees
Last updated Feb 2020
About the School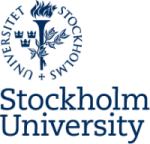 The Faculty of Science at Stockholm University is the largest science faculty in Sweden and is among the top hundred science faculties in the world on the Shanghai ranking. The Faculty offers top-clas ... Read More
The Faculty of Science at Stockholm University is the largest science faculty in Sweden and is among the top hundred science faculties in the world on the Shanghai ranking. The Faculty offers top-class education in a number of programs and courses, at the Master's level more than 30 study programs are given in English.
Read Less