Master of Science in Audio Production
Home ›
MSc ›
Master of Science in Audio Production
Programme Description
University of Salford
Overview
New technologies are changing the way people experience sound and audio. With our specialist Audio Production postgraduate degree, you'll gain practical, theoretical and creative experience of sound engineering, music production and audio technology.
During your studies, you'll develop the skills needed to create and deliver professional audio, but also underpin these skills with a thorough theoretical knowledge base in audio and acoustics. Using a suite of sophisticated recording, tv and radio studios at our MediaCityUK and Peel Park campuses, you'll explore the theory, design, management and production of audio across many platforms
This course is suitable for technology and engineering graduates, who wish to pursue a career in the exciting audio industry. Building on your engineering and technology fundamentals, it provides you with the specialist expert knowledge and a practical skillset, so you are ready to develop a career as a future leader in the audio industry.
Salford is one of the UK's leading centre for research and teaching in audio and acoustics. The course is delivered by an audio and acoustics academic team at the very pinnacle of the profession. By taking this course, you'll be joining a community of alumni working at the heart of many leading sounds and acoustics-focused companies and organisations throughout the world.
You will:
Study at our sophisticated MediaCityUK campus, next door the BBC and ITV.
Utilise advanced audio-post recording, radio and TV studios to study audio engineering and production.
Develop advanced skills relevant to the contemporary communication, media and entertainment industries.
Tap into the expertise of world-class audio engineering and acoustics researches and academics.
This is for you if:
You are a technically-skilled graduate with a degree in audio, music technology or a related subject area, and want to build audio production knowledge.
You want to further develop your existing theoretical and operational audio production skills and knowledge.
You're excited by sound and want a future career in the production of audio.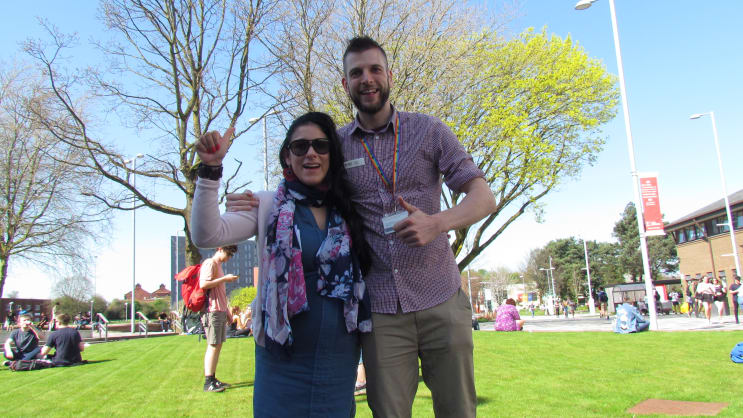 Course details
MSc Audio Production is available in flexible study formats, including full and part-time pathways and September or January starts. If you're considering the part-time study, please be advised that the course is intensive - we recommend that part-time equates to half of the full-time (approximately 19 hours study per week).
This course comprises eight 15 credit taught modules, followed by a 60 credit dissertation project. For full-time students, taught modules are delivered in trimesters one and two, followed by the project module in trimester three. For part-time students, taught modules are spread over trimesters one and two for two years, followed by the project module in year three.
Modules are delivered in the recording studios, the audio technology suite, audio post-production suite, acoustic facilities and lecture theatres.
Trimester One
Audio Production
Audio Post Production
Emerging Technologies and Digital Culture
Audio Theory
Trimester Two
Spatial Audio
Recording Studio Design
Sound Synthesis
Research Methods
Trimester Three
Teaching
The majority of teaching and learning is delivered through tutorials, seminar groups, and studio-based activities in the recording studios, the audio technology suite, and audio post-production suite.
All students benefit from the supply of a range of high-quality teaching materials, books and software. Interaction is face-to-face wherever practical, and there is a strong focus on guided self-learning.
Assessment
Assessment involves a mixture of practical work, report writing, and project work. By the end of the course, you will have a portfolio of audio, video and new media work to demonstrate to future employers.
Assessment is approximately divided as follows:
Practical work (30%)
Report/assignment (35%)
Presentation (5%)
Dissertation - that may entail practical elements (30%)
Employment
We have over 25 years' experience nurturing graduates into audio and acoustics careers including consultancy, research, development and design roles at leading companies such as Apple, Dolby, and the BBC.
Audio Production alumni have found careers in audio post-production, freelance sound engineering, convergent technologies (audio, video and new media) and broadcast and have been employed by companies such as BBC, Sky TV and Channel 4.
Further study
Some of our graduates progress to postgraduate and doctoral research in our Salford Innovation and Research Centre (SIRC). The Centre aims to build on our world-class research and provide industries with guidance and expertise in the advancement of technology for business success and economic growth.
Research at the Centre is supported by EPSRC, TSB, DoH, MoD, Royal Society, European Commission funding, as well as direct investment from industry. Acoustics and audio research has been conducted at Salford since before 1965. Our research has influenced products that companies make and sell worldwide, as well as set UK, EU and International regulations and standards.
Our acoustics and audio research was recognised in the 2014 Research Excellence Framework. The panel highlighted our "particular strengths in acoustics" with an "outstanding impact in acoustics for the built environment." Our REF impact acoustics case study was used by EPSRC and the Royal Academy of Engineering to highlight the economic benefits of engineering research.
Career links
Our academic team has strong links with industry either through collaborative research and development projects with the Acoustics Research Centre or our commercial test laboratories. These connections help to keep the programme aligned with the latest industry needs, including the latest research findings.
Recent collaborative projects include integrated virtual models for acoustic design with Dyson, wind turbine noise auralisation and subjective testing with DELTA and DEFRA, acoustics for auralisation with Arup, the S3A Future Spatial Audio project with the BBC and SALSA (Spatial Automated Live Sports Audio) system with DTS and Fairlight.
We also hold regular informal research seminars with industry partners to share research outputs. Recent masterclasses include acoustic consultancy with RBA Acoustics, noise mapping software with Cambell Associates, environmental noise with WSP/Parcel, railway noise & vibration with AECOM, NVH & infotainment with JaguarLandRover, and measurement microphone technology with GRAS.
Requirements
English Language Requirements
International applicants are required to demonstrate proficiency in English. An IELTS score of 6.0 (with no element below 5.5) is proof of this.
International Students - Academic Technology Approval Scheme (ATAS)
International students are required by the Home Office and/or the Foreign & Commonwealth Office (FCO) to apply for an Academic Technology Approval Scheme (ATAS) Certificate before they begin the study. To comply with Home Office regulations, you must obtain an ATAS Certificate before you come to the UK. Please refer to your offer conditions.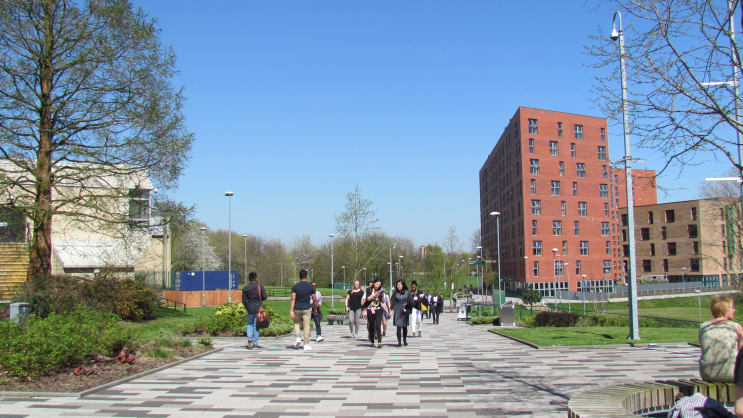 Last updated Jan 2020
About the School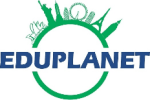 EduPlanet has more than 10 years of experience on international education, founded in England, United Kingdom. Is a service provider of educational consultancy, one of the best options in the market f ... Read More
EduPlanet has more than 10 years of experience on international education, founded in England, United Kingdom. Is a service provider of educational consultancy, one of the best options in the market for students who want to develop their careers and pursue further education abroad. Members of ANEX (Colombia), English UK and recognised by British Council in England
Read Less