Master of Science (MS) in Service Leadership and Innovation
Home ›
MSc ›
Master of Science (MS) in Service Leadership and Innovation
Programme Description
Master of Science in Service Leadership and Innovation
Service leadership and innovation is a program designed to provide students with the capability to transform their service organizations. Service is no longer a subset of manufacturing but instead, it has a crucial role in a service-oriented society of 21st century. Innovation is no longer an option but a requirement for a sustainable and thriving business.
Programme Overview
RIT's MS degree in Service Leadership and Innovation is a leading-edge program designed to provide graduates with the ability to transform their service organisation. Service today is a whole new thinking system that examines and produces change across the totality of organizational environments and the economy.
The global service environment imposes huge responsibility on leadership: leaders at all levels of the organisation must be capable of:
creating and innovating new service ideas, practices and policies,
building and utilizing sophisticated human capital assets wisely,
designing, aligning and implementing new strategic focus,
building experiences that produce value for the consumer, and
producing performance outcomes second to none through overall service leadership.
Trends which drive the need for changes include connectivity, information access, other technologies, globalism, new sources of revenue, customer experimentation, networking, customer activism and more. In all, customers expect to receive value in all their service experiences.

Master's degree candidates and alumni have noted the following advantages with the program:
Innovative approaches to learning, including profound dialogue, substantive inquiry, and maximized reflection time
Blended learning formats – classroom, online and blended
New service philosophy and ideals
Highly qualified and experienced faculty
A powerful global network of alumni
Sample Courses
Breakthrough Thinking: Creativity and Innovation

Learning to solve problems, create profound decisions, and continuously change our organizations has always been a function of leadership. Today's fast-paced global business environment requires that we utilize equally insightful, aggressive, and distinctly new processes to change. This course examines the global phenomenon and builds in the learner new methods to achieve leadership in an age of change—breakthrough thinking, creativity, and innovation. The learner will become adept at true value innovation in a knowledge/ service economy.
Elements of Service Management: Systems Approach


A general systems framework is used to explore the major components of service management using a variety of service sectors—healthcare, banking, insurance, real estate and hospitality-tourism. The course examines the interactions, interdependencies, and interactivity of service systems—to learn about the synergistic effects of the current changeable markets. In addition to this organizational focus above, the course begins the process of examining the learning organisation from a professional and personal focus. Lastly, the course provides insights and practical applications to the evolving e-commerce environment and to lean service principles.
Advanced Project Management


The course covers the advanced project management topics necessary for the implementation of and excellence in project management. Deals with turning the principles and theory of project management into practice. Addresses the best practices for project management in the world; project portfolio management; the project office; project risk management; multinational cultures and cultural failures; integrated project teams; and virtual project teams. Incorporates aspects of the Project Management Body of Knowledge (PMBOK).
Admission requirements
To be considered for admission to the MS programs, candidates must fulfil the following requirements:
Hold a bachelor degree (or equivalent 4-year degree) from an accredited institution,
Submit official transcripts (in English) of all previously completed undergraduate and graduate coursework,
Submit two professional recommendations,
Have an undergraduate GPA of 3.0 (i.e. 4.0 according to the Croatian grade scale) or above, or evidence of relevant professional performance,
Complete a graduate application.
Last updated Jan 2018
About the School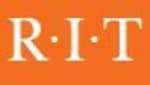 RIT/ACMT is the only college in the immediate region that has an estaba­lished partnership with an American university. It's also the only educational institution in Croatia granting two diplomas: an ... Read More
RIT/ACMT is the only college in the immediate region that has an estaba­lished partnership with an American university. It's also the only educational institution in Croatia granting two diplomas: an American degree from Rochester Institute of Technology and a Croatian degree from the American College of Management and Technology. Through a partnership established in 1995, RIT/ACMT offers its students dually accredited diplomas. Today, we remain the only private educational institution granting both American degrees (accredited by the New York Middle States Association of Colleges and Schools) and Croatian degrees (fully accredited and aligned with the Bologna process). RIT/ACMT attracts students from all over Croatia and around the world. Currently, 30 percent of our student body is international students from such countries as Australia, Austria, Bosnia and Herzegovina, Canada, China, Germany, Macedonia, Montenegro, Norway, Peru, Russia, Serbia, Slovenia, South African Republic, South Korea, Switzerland, Turkey, and the United States of America. Each year more than 70 students from RIT's main campus study at ACMT. Two Exciting Locations RIT/ACMT offers two exciting locations where you can earn your degree. You may choose between Dubrovnik, a beautiful coastal city located on the Adriatic Sea, or Zagreb, the capital city and center of business in Croatia. Vision RIT/ACMT will be recognized as the leading international career-oriented university in Croatia. Mission RIT/ACMT will realize its vision by: providing a dynamic learning environment in which students combine both theoretical knowledge and practical skills. building positive relationships with local and regional communities, and with our international business partners. fostering close relationships with regional governments and academic institutions in the exchange of ideas and practices. maintaining contact with our graduates and creating business relationships with them. making our services available to business leaders who seek professional guidance in developing their organizations and training their employees. working closely with RIT to encourage mobility through the exchange of students and faculty in order to maximize the benefits from the US programs and resources.
Read Less