Master of Science (MS) in Human Resource Development
Home ›
MSc ›
Master of Science (MS) in Human Resource Development
Programme Description
Master of Science in Human Resource Development
Effective development and utilization of human assets are just as critical to an organisation's successful delivery of services as state-of-the-art technology. Organizations need the right people with the right competencies at the right time, in conjunction with the right systems and technology.
Programme overview
The master of science degree in human resource development prepares students to influence the human assets of an organisation to positively impact organizational outcomes. Rochester Institute of Technology has been offering a masters degree in Human Resource Development (HRD) for more than 25 years.


The program requires students to build competencies in effective employee and talent development practices as used by world-class organizations, outcome and evidence-based training and learning, instructional design and delivery, career development, and workforce development.

Applicants to this program are often experienced human resource practitioners eager to build new competencies in training, instructional design, talent management, and employee development; managers who want to encourage employees to reach their potential; and individuals interested in starting a career in the human resource field.
Human Resource Trends and Issues
In order to remain successful, businesses around the world are developing a competitive and productive labour force. With the globalization coming swiftly, the quality labour force is one of the crucial factors that may attract new foreign and domestic investment. It is important for government and the private sector to focus on labour issues because they impact the competitiveness of the country as an investment destination.


As Croatia and other countries in the region prepare to enter the European Union and continue their focus on the global marketplace, enterprises may find it beneficial to:
Ensure that workers are prepared to succeed in new jobs in new industries
Improve productivity through "best practice" management techniques and better use of technology
Introduce new technologies, workplace learning, technical training, and skills development


Our master's degree in Human Resource Development prepares you and your managers to support needed changes in human resource-related business practices and to successfully address the trends and issues your business is facing.
Sample Courses
Strategic employee development

This course provides individuals with a framework needed to successfully design learning interventions that drive performance improvements in their organizations. They examine adult learning principles and learning styles as well as best practices in organizational learning, employee development, and alternative delivery strategies. They identify how to link learning initiatives with corporate strategy and gain commitment to those initiatives from senior leaders.
Human capital strategies


This course examines how to develop a human capital strategy to acquire, retain, and engage the best available talent required for current and future success. It examines tools and techniques for human capital planning, sourcing, retention, and development. Students in this four-credit course examine benchmark practices from all industry types to derive effective strategies for their own organizations. They develop a human capital strategy and complete an integrated set of projects to implement selected components of the strategy.
Change leadership development


The goal of this course is to encourage students to carefully analyse their responsibilities and commitments in the context of leadership for change affecting the good of the organisation. The course goes beyond the study of leadership; it will focus the student on developing the specific leadership skills for HRD they will need to effectively lead organizations through a change to achieve their visions and goals. Most importantly, it will guide students through a self-awareness process that will highlight their change leadership characteristics and help to establish a plan of action to increase these competencies.
Admission requirements
To be considered for admission to the MS programs, candidates must fulfil the following requirements:
Hold a bachelor degree (or equivalent 4-year degree) from an accredited institution,
Submit official transcripts (in English) of all previously completed undergraduate and graduate coursework,
Submit two professional recommendations,
Have an undergraduate GPA of 3.0 (i.e. 4.0 according to the Croatian grade scale) or above, or evidence of relevant professional performance,
Complete a graduate application.
Last updated Jan 2018
About the School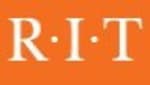 RIT/ACMT is the only college in the immediate region that has an estaba­lished partnership with an American university. It's also the only educational institution in Croatia granting two diplomas: an ... Read More
RIT/ACMT is the only college in the immediate region that has an estaba­lished partnership with an American university. It's also the only educational institution in Croatia granting two diplomas: an American degree from Rochester Institute of Technology and a Croatian degree from the American College of Management and Technology. Through a partnership established in 1995, RIT/ACMT offers its students dually accredited diplomas. Today, we remain the only private educational institution granting both American degrees (accredited by the New York Middle States Association of Colleges and Schools) and Croatian degrees (fully accredited and aligned with the Bologna process). RIT/ACMT attracts students from all over Croatia and around the world. Currently, 30 percent of our student body is international students from such countries as Australia, Austria, Bosnia and Herzegovina, Canada, China, Germany, Macedonia, Montenegro, Norway, Peru, Russia, Serbia, Slovenia, South African Republic, South Korea, Switzerland, Turkey, and the United States of America. Each year more than 70 students from RIT's main campus study at ACMT. Two Exciting Locations RIT/ACMT offers two exciting locations where you can earn your degree. You may choose between Dubrovnik, a beautiful coastal city located on the Adriatic Sea, or Zagreb, the capital city and center of business in Croatia. Vision RIT/ACMT will be recognized as the leading international career-oriented university in Croatia. Mission RIT/ACMT will realize its vision by: providing a dynamic learning environment in which students combine both theoretical knowledge and practical skills. building positive relationships with local and regional communities, and with our international business partners. fostering close relationships with regional governments and academic institutions in the exchange of ideas and practices. maintaining contact with our graduates and creating business relationships with them. making our services available to business leaders who seek professional guidance in developing their organizations and training their employees. working closely with RIT to encourage mobility through the exchange of students and faculty in order to maximize the benefits from the US programs and resources.
Read Less