Master of Regional & Urban Planning
Home ›
Master ›
Master of Regional & Urban Planning
Programme Description
Graduate Taught (level 9 nfq, credits 120)
Please note the 1-year version of this programme (W178) is only available to UCD internal students progressing from UCD's Planning, Geography and Environmental Policy degree or UCD's City Planning & Environmental Policy degree. All other eligible applicants should apply for the 2 year Master of Regional and Urban Planning programme (W032).
In today's complex and rapidly changing world, with the threats posed by climate change, economic crisis and rapid urban growth, planners face the challenge of creating places that combine environmental quality with a vibrant economy, quality of life and distributive justice. This two-year professional planning degree develops the requisite conceptual knowledge and practical skills required by planners in this increasingly complex environment. You will develop an understanding of the administrative, legal and policy frameworks in which spatial planning operates and the social, political, economic and environmental challenges facing planning. In addition, students develop practical skills for plan and policymaking, including environmental assessment, retail assessment, public participation methods, development and project management, and GIS.
Curricular information is subject to change.
Who should apply?
Full-Time option suitable for:
Domestic (EEA) applicants: Yes
International (Non-EEA) applicants currently residing outside of the EEA Region. Yes
Course Description
Depending on your interests, you choose to specialise in either development and design, or environmental planning.
A structured combination of theoretical discussion, practical studio-based learning and independent research.
Intensive learning experience which is policy-relevant and practice related.
The UCD School of Architecture, Planning & Environmental Policy has an established international track record as a leading research centre in spatial planning and is in the Top 150 QS World University Rankings by subject area. The School is also a member of the Association of European Schools of Planning.
Potential in year 2 (based on competitive selection process) for 1-semester exchange with the Master in Urban Planning Programme at the University of Illinois in Chicago.
Vision and Values Statement
The Master of Regional and Urban Planning programme is a two-year professional planning programme, providing graduates with the requisite skills and knowledge to begin a career as a professional planner, with specialisation in either development and design or environmental planning. The MRUP is aimed at providing an integrated and inclusive understanding of the challenges required to create places that combine environmental quality, with a vibrant economy, good quality of life and distributive justice. The programme is underpinned by a critical and questioning approach aimed at equipping our students with intellectual confidence and the professional and ethical judgement to make decisions, which promote and ensure sustainable spatial development and manage environmental change. The programme fosters a learning environment that draws on the research and expertise of our academic staff, combined with insights from innovative practitioners in the planning, development and environmental field. Uniquely, we can draw on our location in Dublin and Ireland to reflect on the challenges of a rapidly developing vibrant city and modern economy set in an unsurpassed natural environment. The MRUP utilises a mix of lectures, hands-on computer lab-based work, group projects in a studio setting, regular student presentations, independent research and academic and professional writing, to provide graduates with the requisite skills and knowledge needed in the rapidly changing global environment facing planning.
Programme Outcomes
Apply their knowledge and research skills to generate integrated and well-substantiated responses to spatial planning challenges at various spatial scales.
Appreciate planning and environmental policy research, exhibit the skills of autonomous researchers and recognize the value of research as an input into improved planning policy and practice.
Appreciate societal diversity and recognize the importance of equality and equality of opportunity in spatial planning processes.
Communicate effectively verbally, graphically and through written documents and to communicate ideas, concepts, knowledge and conclusions to peers, specialist and non-specialist audiences within an interdisciplinary environment.
Demonstrate effective research, analytical, evaluative and appraisal skills and the ability to reach appropriate evidence-based planning decisions.
Diagnose problems, define solutions and make decisions based on balancing a range of competing professional and stakeholder interests.
On successful completion of the programme students should be able to: Understand how spatial planning operates within the context of political, institutional and legal frameworks, and understand the wider social, economic, political and environmental context for planning sustainable environments
Understand the challenges and responsibilities of balancing competing economic, social and environmental requirements in shaping space, will be open to critically assessing these, reflecting on them and acting in a professional and ethical manner in the interests of the common good.
Work effectively both on their own and as part of a team in an interdisciplinary context.
Career & Graduate Study Opportunity
Graduates of the MRUP are to be found working as professional planners in the public and private sector, as GIS consultants, as policy advisors, property development consultants, and as community & rural development coordinators. Our graduates have found employment with: national and international planning agencies, government departments, local authorities including urban and rural authorities in Ireland, the UK, Australia and New Zealand; transportation agencies including the National Transport Authority; planning consultancy firms including Tom Philips and Associates, John Spain Associates and Future Analytics consulting; urban regeneration companies, large house builders including Glenveagh Properties; wind and solar energy companies including Eirgrid and ABO Wind, and environmental NGOs including An Taisce.
What modules can I take?
Stage 1 - Core
Planning Law APEP, LAW41660
Planning Methodology, PLAN40010
Placemaking: Urban and Rural Design, PLAN40020
Planning, Society and Diversity, PLAN40030
Rural & Landscape Planning, PLAN40040
Transportation Planning, PLAN40050
Housing Policy and Planning, PLAN40070
Economic and Property Markets, PLAN40080
Geographical Information Systems for Policy and Planning, PLAN40220
Urban Design Studio, PLAN40300
Stage 2 - Core
Urban and Regional Development, PLAN40060
Housing Policy and Planning, PLAN40070
Leadership, Project and Development Management, PLAN40090
Capstone Research Project, PLAN40290
Planning Studio: Plan Making, PLAN40310
Research Design & Methods, PLAN40330
Stage 2 - Option
Planning Practice Ind. Project, PLAN40180
Governing Nature, PLAN40230
Fees, Funding and Scholarships
MRUP Regional & Urban Planning (W032) Full-Time
EU: Year 1 - € 7885
EU: Year 2 - € 7885*
non-EU: Year 1 - € 25600
non-EU: Year 2 - € 25600*
MRUP Regional & Urban Planning (W178) Full Time
EU: Year 1 - € 8985
EU: Year 2 - € 8985*
non-EU: Year 1 - € 25600
non-EU: Year 2 - € 25600*
*Second Year Fee applies to Students in 2nd Year in 2020 and who were a 1st Year Student on the programme in 2019/20.
***Fees are subject to change.
Please note that UCD offers a number of graduate scholarships for full-time, self-funding international students, holding an offer of a place on a UCD graduate degree programme.
Professional Accreditation
The Master of Regional and Urban Planning (MRUP) is accredited by the Royal Town Planning Institute (RTPI) and the Irish Planning Institute (IPI) and these qualifications are recognised internationally.
Entry Requirements
Applicants should present an honours undergraduate degree (NFQ Level 8 or equivalent) with a 2.1 classification (Second Class Honours, Grade One or equivalent*) in any academic field, with a preference for fields of study related to Planning and/or equivalent relevant professional experience.
Applicants whose first language is not English must also demonstrate English language proficiency of IELTS 6.5 (no band less than 6.0 in each element), or equivalent.

*(Equivalencies vary depending on the grade scale of the award presented but will generally require a grade average of B or a GPA no less than 3.08.)

These are the minimum entry requirements – additional criteria may be requested for some programmes.
Testimonial
Graduate Profile - Hannah Breshears, Tom Phillips & Associates
"I completed the Master of Regional and Urban Planning in UCD in 2016. I was working for an architecture firm in the US at the time and looking for a way to transition into the European job market. As an international student, I found the ancillary courses in Irish planning law, European property markets and comparative planning from the MRUP program to be particularly helpful, as they gave me the foundation I needed to engage with an unfamiliar industry and understand some of the cultural contexts at play in Irish policymaking. The program also provided excellent opportunities to network with professional planners in Ireland, which gave our class a helpful snapshot of the various career paths available in the area. I completed an internship with a large private planning consultancy in Dublin that was offered by one of the UCD guest lecturers over the summer and accepted a permanent position there shortly after graduation. My job has evolved somewhat since then, and I now lead the research efforts at the firm as a Geospatial Analyst, a position which combines traditional town planning expertise with more technical data management skills (using GIS software and other related BIM tools)."
Last updated Nov 2019
About the School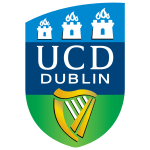 Welcome to the College of Engineering and Architecture. The College, with over 320 staff and almost 2,200 students (including 626 international students), is the largest and most comprehensive in Irel ... Read More
Welcome to the College of Engineering and Architecture. The College, with over 320 staff and almost 2,200 students (including 626 international students), is the largest and most comprehensive in Ireland. There are six Schools in the College, covering the Engineering disciplines of Chemical, Civil, Electrical, Electronic, Biosystems, Food, Mechanical and Materials Engineering, together with Architecture, Landscape Architecture, Planning and Environmental Policy. Through the Schools, we offer a wide range of undergraduate and taught masters programmes and are committed to the on-going development of both discipline-specific and interdisciplinary teaching and research.
Read Less