Master of Music - Instrumental/Voice
Programme Description
Master of Music - Instrumental/Voice
An education within classical music, which aims toward a career as a professional musician/singer or professional instrumental/voice teacher.
Name: Master of Music - Instrumental/Voice
Type: Master
Length: 2 years
European transfer credits: 120 ECTS
Language: English


There are 5 different lines:
Orchestra
Piano
Accordion
Guitar
Voice

Teaching varies between solo lessons, lectures and classroom instruction. In addition, there are master classes, chamber music and other specific subjects for different lines.


Graduation from the Master degree programme confers the title Master of music.
Entry Requirements


To be admitted to a Master programme you must have a Bachelor degree from a Music Academy, Conservatory or similar and attend an audition.

Contact the educational institution to which you wish to apply for detailed information on entry requirements and required English proficiency levels.

To find out how you can get your foreign certificate assessed for recognition here in Denmark, see the Danish Agency for International Education.
Admission


The application deadline for MSc programmes varies according to the educational institution. Contact the individual institution for further information regarding its application deadline and forms. Apply directly at the institution.

Exchange students should contact their home institution for information on application procedures and deadlines.
Tuition


There is a tuition fee for all full-time degree students unless you are a student from a Nordic or EU country, or from Liechtenstein.
Students within an exchange programme are not required to pay tuition.
Semester Start

An academic year is made up of two semesters, which begin around late August.
Last updated Jan 2018
About the School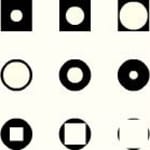 The Royal Danish Academy of Music is the oldest music academy in Denmark. It is a dynamic and vibrant artistic educational institution, centred on teaching, which counts among its principal tasks the ... Read More
The Royal Danish Academy of Music is the oldest music academy in Denmark. It is a dynamic and vibrant artistic educational institution, centred on teaching, which counts among its principal tasks the aim of continuing to develop classical music and enhance its relevance on an ongoing basis, as a central part of contemporary musical and cultural life.The Academy has a broad musical and stylistic span, ranging from period music to classical-romantic, as well as more recent and new contemporary music, including the compositional music of tomorrow. The majority of the Academy's courses are aimed at a performance at the highest level, and many also include pedagogical training with a view to professional music teaching. Besides the pure instrumentalist and vocalist programmes, specialised courses are also available within the fields of music teaching, composition, conducting and church music, as well as recording direction. In recent years, a broad range of co-operation and practical training agreements have intensified links with the labour market and have contributed to good employment statistics for our graduates.The Academy's fundamental artistic activities find expression in a comprehensive and richly varied range of concerts, as well as high-profile projects within educational and artistic developmental work and research. A wide network of international contacts and partners rounds off the picture created by the Academy's many committed teachers and other staff – and above all, by the large body of talented students who form the heart of it all.Since the summer of 2008, the Royal Danish Academy of Music has been housed in outstanding architectural surroundings at Rosenørns Allé 22. During the previous year, the beautiful and atmospheric buildings designed by the architect Vilhelm Lauritzen underwent a thoroughgoing renovation and conversion which transformed them from a radio centre into a modern academy of music. The result is a complex of top international quality, with plenty of room for teaching and rehearsal, as well as offering unique concert and production possibilities.
Read Less