Master of Engineering (Engineering Management) LMEB
Home ›
Master ›
Master of Engineering (Engineering Management) LMEB
Read more about this programme on the school's website
Programme Description
Degree overview
Engineering research rated well above world-class*.
Complete a practical, industry-relevant project in your final year.
Undertake a thesis or research project in your area of interest.
Specialise in Engineering Management focusing on automation, operations, resource planning, quality, and supply chain and project management.
*2015 Excellence in Research for Australia (ERA)
Snapshot
In Engineering Management you will learn the latest engineering theories and apply them to areas such as operations, quality, supply chain, and project management, resource planning and automation. You'll be immersed in real-world challenges and study elective courses to suit your personal professional development needs.
As part of your studies, you'll develop skills in engineering research methods and project management. In your final year, you will use these skills, working on a major industry project in your area of interest, or completing a minor thesis.
If you decide to exit this degree having completed the first four courses, you will receive the Graduate Certificate inEngineering (Engineering Management). If you have completed the first eight courses, you will receive a Graduate Diploma in Engineering (Engineering Management).
What you'll learn
In your first year of study, you'll learn about managing the operations of an engineering organisation. Through a choice of electives, you can study quality management, project planning and control, intelligent production systems (including robotics and automation), and energy management.
In your second year, you'll explore the strategic management of engineering operations. This includes supply chain, enterprise resource, and economic management.
Key to this degree is the development and application of research methods and skills. These will be invaluable when you begin work on your Research Project or Minor Thesis. You can choose to work on these as part of a substantial work-based project with a local organisation.
Why Master of Engineering (Engineering Management)
This master degree closely aligns learning to professional practice. You will apply the theory and skills you develop to a practical industry project in your own area of interest, or to a minor thesis related to a research institution affiliated with the School of Engineering.
You will gain advanced knowledge and skills in operations management, total quality management, supply chain management, enterprise resource planning, automation, energy and society, and project management.
Incorporating strong theoretical teaching, experience-based learning, and contemporary facilities, we offer the ideal academic blend for graduates to meet the challenges of modern enterprise. Learning is supported by world-class engineering research and industry experience to help advance your expertise and career opportunities.
Your career
There are a wide range of career options for highly qualified engineers and project managers, with employment opportunities in engineering consulting firms, construction companies, and local, state and federal government. You could consider:
energy manager: monitoring and reducing energy usage; understanding where and how energy is used; highlight energy reduction across business, projects, and work sites
engineering operations manager: supervising and leading teams of engineers, scientists, and technicians who work on projects; overseeing production and quality control; directing operations, testing and maintenance; planning and scheduling, client consulting, budgetary responsibilities
quality assurance manager: working with management and staff to establish procedures and quality standards and to monitor these against agreed targets; writing management and technical reports; determining training needs; promoting change and improvement in performance and quality
business development engineer: developing and maintaining excellent client relationships; working with new and existing clients to create new business and identify new markets; proposing business ventures, providing project details, writing business proposals, meeting business revenue targets
You could also continue with a Ph.D. through one of our dynamic research concentrations.
Real World Connections
UniSA collaborates with over 2,500 companies worldwide – we offer our students plenty of opportunities to get hands-on experience and make industry connections.
We also have very strong research concentrations that provide a dynamic learning and research base for students. All have excellent facilities, with world-renowned links and associations.
We also host regular University-wide employee master classes and employment expos, and alumni events in Australia and overseas.
Last updated May 2020
About the School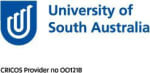 The University of South Australia is a globally connected and engaged university with industry-informed teaching and research that is inventive and adventurous.
The University of South Australia is a globally connected and engaged university with industry-informed teaching and research that is inventive and adventurous.
Read Less