Programme Description
The MA in Economics at Western Illinois University is a specialized program preparing students for various positions in business and government, or desiring to teach in two-year colleges, or intending to advance into doctorate studies in business, economics, and the law.
Six reasons to get your MA in Economics at WIU
Programme Can be Completed in One Calendar Year.
If a student enters the program with no deficiency courses to complete and works closely with the graduate advisor, the 30-hour program can be completed in one calendar year.
Average Class Size at the 500 Level is 15.
Graduate classes are usually capped at 25 students. A class will exceed 25 students only on rare occasions.
Diverse Student Body
A major strength of the program is the diversity of the student body. The person in the next seat might be a Fulbright Scholar, the recipient of a Mandela scholarship, a German exchange student, or a Peace Corps Fellow, all studying and interacting in a friendly environment that is conducive to learning.
Up to date Curriculum Taught by a Dedicated and Caring Faculty
The curriculum is reviewed continually with faculty members being encouraged to develop new courses. Alumni testimonials make clear that the faculty are not only technically competent but also take an active interest in the development of their students.
Graduate Assistantships (GA's) Include Tuition Waivers
A student receiving a graduate assistantship for the academic year also receives a tuition waiver for all classes taken during the academic year and one summer session. Fees cannot be waived.
In Addition to GA's, Other Employment is Available on a Competitive Basis
Master of Arts in Economics students have found employment in other areas on a regular basis. This employment is almost always in the form of a graduate assistantship which also includes a tuition waiver.
The MA in Economics at WIU is also:
Small enough to provide individual attention.
Large enough to provide a wide selection of courses.
Flexible enough to meet many career objectives.
Competitively priced for all students.
Admission Requirements
For admission to the Master of Arts in Economics program, students should have undergraduate preparation in economics to include intermediate micro- and macroeconomic theory as well as a semester each of calculus and statistics. Students without the recommended background will be required to complete one or more of the following courses depending on the area(s) in which additional preparation is necessary: ECON 509 (with grade of S), ECON 381 (with grade of C or better), and STAT 171 (with grade of C or better). These courses or their equivalents must be completed before the student may enrol in the core graduate economics courses.
Tuition
In-State: $317.31 per credit hour
Out-of-State: $634.62 per credit hour
Last updated Jan 2018
About the School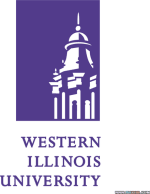 The College of Business and Technology strives for quality and continuous improvement in all of its endeavors, and its actions
The College of Business and Technology strives for quality and continuous improvement in all of its endeavors, and its actions
Read Less