Master of Arts in International Management and Leadership
Home ›
MA ›
Master of Arts in International Management and Leadership
Programme Description
Why Study International Management and Leadership?
The internationally focused International Management and Leadership master's degree equips participants with the skills required to excel in the highly competitive international business environment in management and leadership providing career opportunities which stretch across any sector or industry.
Studying International Management and Leadership – A Successful Start to Your Career!
Our Master's program International Management and Leadership is specifically designed for:
Degree-seeking students from all over the world who want to continue their studies with a 2-year (120 ECTS) Business Master's program in English
SRH University Heidelberg – Your Alma Mater
As one of the oldest and largest private universities nationwide, we set standards in the field of education. We impart knowledge that really helps you to move ahead – practically, innovatively and creatively. A highly important part of this process is the close cooperation between students and tutors.
Our concept for success: We offer new, practical courses of study, individual support and a fast track to the labour market. For our students, this means the best chance of an optimal start in professional life – with a tight network of connections to top enterprises and educational institutions worldwide.
Practice-Oriented Studies
Besides providing the necessary specialized knowledge, we focus specifically on preparing you for your career: In many classes, practical sessions and interdisciplinary projects, you solve practical problems independently as well as in teams. Cooperation with business enterprises or integration in research projects and colloquia enables you to make use of the knowledge skills you have acquired.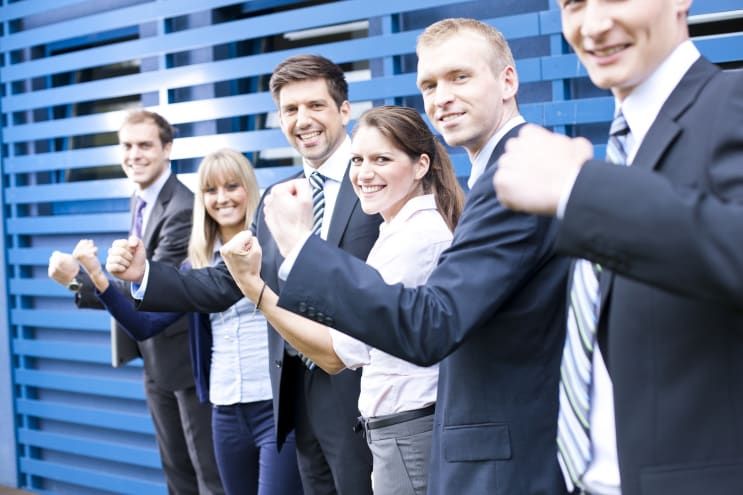 All Facts at a Glance
Duration of Study:

24 months, reduced study time possible in certain cases of previously completed studies and/or vocational competences.

Start: Annually, starting October
Admission Requirements:

Bachelor degree covering a minimum of 180 ECTS, including 40 ECTS from business administration
Formal university degree (Bachelor, Diploma or Masters) with a final grade of at least 2,5
Proof of English: IELTS 6.5/TOEFL 80 or other proof of English proficiency

Features: Full-time study, course language: English
Final Qualification: Master of Arts, International Management and Leadership (120 ECTS)
Tuition Fees:

770 EUR per month
One-time registration fee of 750 EUR or 1,000 EUR for applicants from countries with visa obligations.
Learning for Life
Teaching and learning at SRH University Heidelberg are inspired by our CORE principle. CORE stands for competence-oriented research and education and facilitates practical skill-building in small, mentored groups with a strong emphasis on applied project work.
Our Visionary Approach to Teaching and Learning
Five-week project assignments: Study programs are organized in five-week blocks of applied study, where – working in a small group – you get to focus intensively on real-world business or research challenges.
Dynamic learning environment: Different study formats include a variety of group work, seminars, role-play and applied assignments. Simultaneously, CORE provides you with the space and equipment that will best support you.
Personal support: While focusing on your work you receive active guidance from your mentors and you will profit from a range of options to help you achieve your personal goals.
Continuous performance feedback: Ongoing performance evaluations at the end of each five-week block ensure a continuous feedback loop and relieve end-of-year exam stress. We use various examination methods to test different facets of skill- and competence building.
Industry insights: Our excellent ties to businesses in the region and beyond help you gain first-hand professional experience and assist your job search after graduation.
Knowledge – Ability – Implementation
The cultivation of occupational competencies, which are demanded by the labour market, enables you to act independently and successfully.
Professional Competence
Learn how to reproduce and link acquired knowledge, correlate practical experience with professional terminology and understand important theories!
Methodological Competence
Learn how to use efficient strategies and work techniques appropriately!
Self-Competence
Continuously improve your professional performance through self-reflection!
Social Competence
Learn how to work with the goal- and results-oriented projects in a team!
Master's Programme International Management and Leadership
5-Week Blocks Focusing on One Central Theme
Our academic year is divided into eight 5-week blocks. In each block, two parallel classes at the most may be taken. For the entire duration of studies, these blocks build on each other with regard to content. Studies begin with an introductory module at the start of the degree course. Targeted learning is on offer from day one with a university-wide preparatory phase to acquire basic study skills.


Excellent International Experience
Go Abroad!
Gain valuable international experience, improve your language skills and obtain intercultural competence with an integrated study abroad at one of our partner universities in your 2nd year (4-6 months). Our many partner universities are located all around the world, in all 5 continents.
Career Prospects!
With an emphasis on international aspects, this degree offers graduates with the perfect tools for kick-starting their career in industry and to take on a leadership role which can be applied to organizational environments globally, making graduates some of the most employable in industry. Graduates can avail of the startup facilities and support offered by SRH Heidelberg if they choose an Entrepreneurial career.
Your Path to Our University
The International Management and Leadership Master's program starts in October. You can apply directly online.
For application, the following documents are required
Curriculum vitae
Proof of English skills (not applicable if you already worked and/or studied in an English speaking country or program)
Bachelor's degree
In the selection procedure, your academic performance, professional experience and personal, phone or video interviews are taken into account.
Tuition fees – Invest in Your Future!
We are a private, officially recognized university. The tuition fees enable us to offer you excellent teaching and an optimal study environment.
Careers Made In Germany
Unique Personal Learning Atmosphere
We encourage your personal development through mentoring, direct regular contact with professors and by teaching in small groups (no larger than 35 students per class). Unique learning: Build up your competencies by focusing entirely on a maximum of two subjects within one 5-week block with direct interaction with your fellow international students.
Personal Support
Study in an intercultural environment together with international students
Live on campus in an international community
Support and counseling
Reception and welcome on arrival to the city
Help with visa and resident permit issues
Cultural program & events
German language & integration courses
Intercultural Competencies
Develop your understanding and promote business behavior that respects cultural differences, international business relations, and markets – in theory, and in practice.
Networks & Practice
We cooperate with a wide range of companies and our teaching is practice-oriented. Company visits will deepen your understanding and realization of theory in a practical setting.
However, during your studies, you will also learn to work scientifically and to incorporate and realize your ideas in projects.
Quality in Teaching Confirmed
In the interest of consumer protection, Germany also ensures that private education providers guarantee a high scientific standard. This is certified through institutional accreditation of private universities by the German Scientific Council. The Scientific Council institutionally reaccredited the SRH University Heidelberg. In addition, SRH University Heidelberg regularly accredits and re-accredits all of the faculty's bachelor and master programs.
Last updated Jan 2020
About the School

As one of the oldest and largest private universities in Germany, we set the standard for education. We equip you with the knowledge you need for your future – hands-on, innovative and creative. For t ... Read More
As one of the oldest and largest private universities in Germany, we set the standard for education. We equip you with the knowledge you need for your future – hands-on, innovative and creative. For this, close collaboration between our students and faculty is of particular importance. Our recipe for success: we offer new, hands-on degree programs, individual supervision and speedy placement in the job market. For our students, this means the best chances for a jumpstart into their career.
Read Less