Master of Arts in International Development (Glocal)
Home ›
MA ›
Master of Arts in International Development (Glocal)
Programme Description
Glocal International Development is an innovative, interdisciplinary 18-month M.A. program that aims to effectively translate academic research into practical understanding conducive to work with communities and development organizations across the globe.

An integral part of the program is the internship, which serves to supplement each student's academic learning with a grounded, local experience and solid professional guidance.

As one of the few English-language M.A. programs offered at the Hebrew University, Glocal also strives to be accessible to a range of students, especially those coming from abroad. Students come from diverse professional, academic, and cultural backgrounds, comprising a dynamic cohort of up to 25 students.

Join Glocal's multicultural and multi-ethnic student body and become part of a holistic learning experience and alternative approach to student life and study. Become part of a new generation of development professionals equipped with the latest theories and expertise and also capable of comprehending and engaging with the complexities of the challenges facing marginalized communities in the developing world.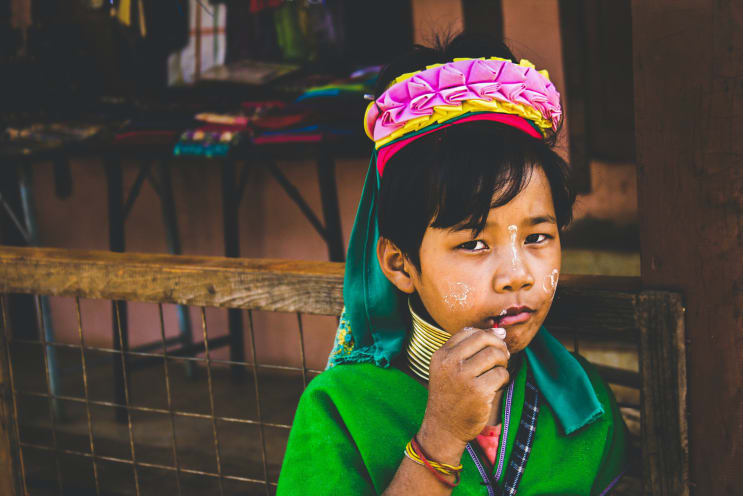 Programme Structure
Students earn an M.A. in International Development (Glocal) over the course of 18 months. The first year includes two academic semesters of coursework while in the second year, students participate in a 4-month internship and a final 8-week concluding seminar.
Courses take place two days a week, usually Mondays and Tuesdays. Additional days attendance might be required for special workshops, tours, or other activities.

Through the third semester in Glocal, our students pursue their internships in local or international organizations. Internships are full-time for the duration of four months.

Upon completion of their internships, Glocal students return to Jerusalem for an 8-week closing seminar. The graduation ceremony and the program's annual conference takes place at the end of the seminar while the Students are expected to complete their final seminar paper by the end of the 4th semester.

Mandatory & Elective Courses
The Glocal program is comprised of 36-37 credits. Usually, 31 credits are earned in mandatory courses and about 6 credits are given in elective courses.
Additionally, throughout the program, we will offer some professional development workshops, which are not credited but are valuable professionally.
Optional Research Track
Every year, a limited number of outstanding Glocal students may apply to the Research Track. These students will focus on Glocal's mission to advance critical global thinking while challenging existing theories in the field of international development. Students are expected to submit a formal request by the 2nd semester of the 1st academic year and submit the full thesis by the end of the 2nd academic year. Research Track can be combined with other tracks.
Optional Gender Studies track
Glocal offers a specialization track in Gender and Development. This is open to all students (research or non-research). The gender studies track requires you to complete on top of the 36/37 credits, an additional few credits (total around 42 credits) dedicated to gender studies.
In the gender studies track, the practicum and internship (part of the mandatory Glocal courses) need to have a focus on gender and development.
Internships
The Glocal International Development program emphasizes the importance of combining academic knowledge with practical skills and hands-on learning. During the program, students complete both a mini-practicum with local organizations and a full 4-month internship in a local or international organisation. Students can choose to specialize in relevant areas of community development work, such as agriculture, public health, education, advocacy. The internship period (in the third semester, from September until December) offers a unique opportunity for students to work alongside local and international professionals and to interact with members of local communities. This experience enables students to gain the practical skills and experience necessary for translating academic knowledge into effective action, as well as the needed experience to find future employment in the competitive field of international development.
Testimonies
"Glocal has provided me with a global perspective on local issues, and vice-versa." Ephrem Hawando, Ethiopia, Studied at Glocal in 2014-2015
"Thanks to the knowledge I gained from the mutual sharing between the students in my cohort, the academic skills passed on from the experienced staff and my hands-on experience during the internship component of the studies, I truly feel ready to start my career as a community development practitioner, in a wide variety of settings. I recommend the Glocal program to anyone interested in understanding the mechanisms, ethical dilemmas, and issues at stake, in trying to 'make this world better'." Anne-Sophie Cardinal, Canada, Studied at Glocal in 2012-2013
Eligibility & Costs
Applications to be a part of the academic year 2021/2022 will open around January time. An announcement will be made on our website, Facebook, and LinkedIn page.
We require the following criteria:
A B.A. with an average of 80 and above, from a university recognized by the Hebrew University of Jerusalem.
Fluency in English. English proficiency is measured by either the English language subsection of the Psychometric Test, the NITE Amir Test, or the Amiram Test (computerized Amir). Applicants who have completed a full course of study at an institution where the language of instruction is English, or who completed a degree program in English Language and/or Literature may be exempt in case Hebrew University overseas admissions office recognizes the program or university.
High motivation.
Experience in social activism or community work. Prior experience working or volunteering in the developing world is a definite advantage.
The commitment to participate in an intensive program of study, including a 4-month internship.
Tuition and Scholarships:
Tuition fees for the program are approximate:
For Domestic Applicants: 14,000 NIS (about 3,800 USD) per year (total costs: 28,000 NIS / 7,600 USD for two years)
For International Applicants: 18,000 NIS (about 4,900 USD) per year (total costs: 36,000 NIS/ 9,800 USD for the two years).
These costs are only for university tuition fees. Internship related costs are not covered by the program, though Glocal hopes to provide 40% of the costs related to the internship.
Internships costs vary obviously according to locations and individual students. From Glocal's experience, a four months internship in a developing country costs between 4,000-7,000 USD including flights, accommodation, and living expenses in the field.
Student life
Glocal courses and professional workshops are taught in an open and supportive environment, with the goal of encouraging peer learning and group discussions. The courses bring the theory of international development work together with practical experience and case studies from the field in order to equip students with the most effective tools to perform academic research and actual development work. With its state-of-the-art teaching approach, Glocal serves as a hub for innovation in the field of community development.

Our international group of students, which come from different countries in every cohort, enjoy the wonders of Jerusalem throughout their studies. Jerusalem hosts various communities and thus became a hub for social innovation, which allows the students to learn from direct experiences.
Additionally, Jerusalem is mostly famous for being one of the most important religious cities for Judaism, Christianity, and Islam. For those living in Jerusalem, it is a thriving city and a modern metropolis, rich in art and history, restaurants, and coffee shops. Throughout the year, the city hosts festivals, exhibitions, international conferences, and sports competitions.
Last updated Nov 2020
About the School
The Hebrew University of Jerusalem is consistently ranked as the top university in Israel and among the top 100, worldwide. In addition, The University was ranked the top Israeli university and 201-20 ... Read More
The Hebrew University of Jerusalem is consistently ranked as the top university in Israel and among the top 100, worldwide. In addition, The University was ranked the top Israeli university and 201-205 best out of the top 800 institutions in the 2016-17 Times Higher Education World University Rankings, published by the British magazine Times Higher Education. HUJI was the only Israeli university to place in the world's top 200 universities in the rankings.
Read Less