Master of Arts in Digital Video Production
Home ›
MA ›
Master of Arts in Digital Video Production
Read more about this programme on the school's website
Programme Description
The MA in Digital Video Production is an innovative, exclusive program for students who are interested in using video images for their personal, academic, or professional needs. Hosted under the School of Architecture, the overall aim is to enrich the arts community at Neapolis with a specific curriculum directed towards the growing needs of independent filmmakers, academics, and artists interested in creating digital video content. The curriculum is focused around practice-led and academically informed courses for those who aspire to become effective leaders in filmmaking, TV production, art, and education sectors upon graduation.
In order to successfully prepare the professional to enter this fast-paced, digital filmmaking world, a fundamental understanding of required skill sets comprising of both technical digital video filmmaking practices and current contemporary, independent business models are offered. This is accomplished through lectures, seminars, production and research workshops, tutorials, screenings, and presentations by students. The program also regularly invites leading moving image practitioners from the EU and the USA to be visiting lecturers.
The program has a tailored design to cater to the needs of each student by promoting the understanding of fundamental technical skills under the direct supervision and mentorship of professional filmmaking experts. This academic and practical journey finishes with a "digital thesis video" – a short film, documentary, art, or research-based video project that reflects the individual needs, vision, and professional goals of each student.
Career Prospects
The completed MA in Digital Video Production enables a graduate to continue any academic or professional journey into their specific area of interest. Individual module outcomes and the final digital video thesis, enrich the graduate's creative portfolio so that it becomes the foundation for future doctoral academic research or a range of professional applications.
Graduates can expect to find their place within the broad scope of cultural and creative industries, such as film, television and news production, advertising and entertainment, freelance digital content creation, contemporary art practice, computer and informatics, alternative media platforms, professional or personal tutoring, archival documentation.
Finally, the MA in Digital Video Production constitutes a multidisciplinary prerequisite, which can advance a graduate's academic studies towards the completion of a Doctorate Degree.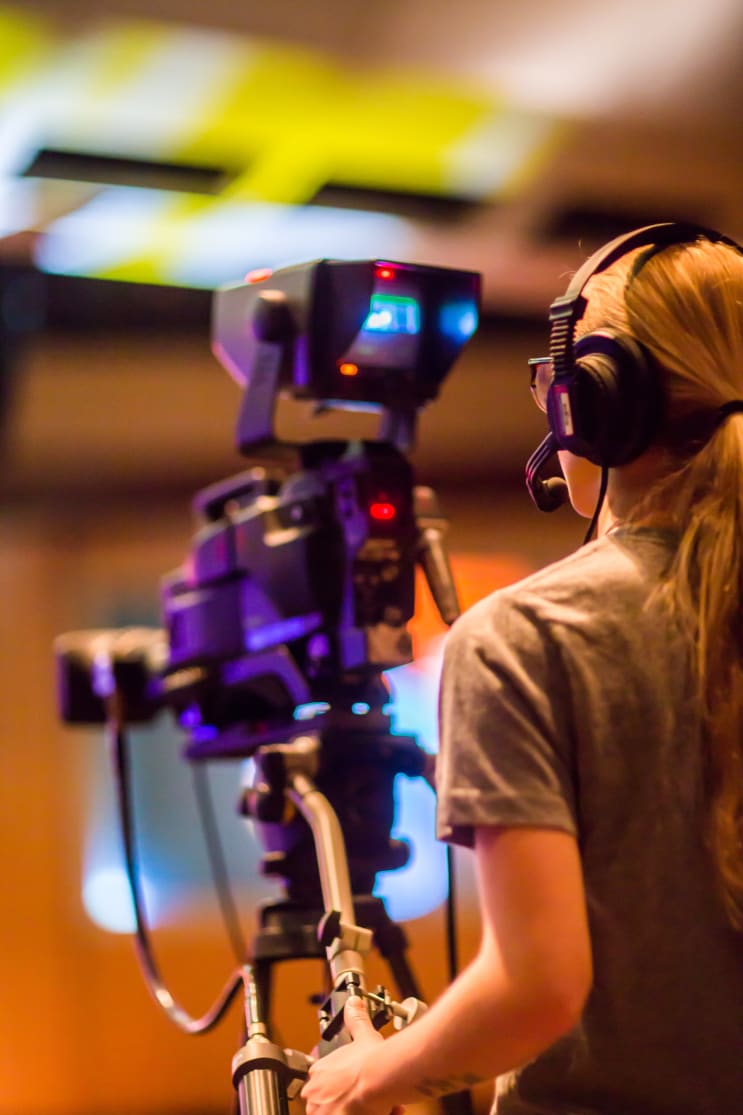 Application
For a candidate to be considered for admission to the Programme, the candidate needs to complete an online Application Form in addition to an optional portfolio submission. The candidate must hold a B.A. degree in any field from an accredited institution in addition to proof of language proficiency in English. A candidate who applies for the program should submit the following documents:
A completed Application Form (available online).
Certified results for all examinations mentioned on the Application Form and/or confirmation of the award of the applicant's qualification(s).
Evidence of English language proficiency.
An official transcript of academic work completed to date.
Two (2) confidential recommendation letters, one of which must be from an instructor familiar with the applicant's academic work.
A narrative statement in pursuing graduate studies. The narrative statement should be a mature and self-reflective essay (2-3 typed pages) detailing the applicant's reasons for pursuing a degree in Digital Video Production. The essay should take into account the individual's history, formative creative experiences, contemporary influences and inspirations, and personal artistic dreams.
Creative Writing Sample. A short screenplay, poem(s), short stories. 20 pages maximum (optional but highly encouraged).
Creative Portfolio (optional but highly recommended). Evidence of prior creative work e.g., video film or video work up to 10 mins maximum. No trailers. Applicants may also submit a scene or short segment from longer films. See below for details.
Creative Portfolio
The Creative Portfolio is a contributing factor for admission to the Digital Video Production program. However, the University does not assume applicants have prior filmmaking experience or examples of any film work and therefore submission is optional. Applicants who wish to submit a Creative Portfolio must submit one or two examples of original work that best demonstrates their talent and ability as creative individuals. All film/video submissions must be submitted on DVD or hyperlink (Vimeo / YouTube links) where the submission can be viewed, regardless of image capture format (20 minutes maximum). Applicants may also submit supporting materials such as slides or photographs (10 maximum). Creative samples are accepted in various stages of development, or as completed work. Examples of work can range from drawings, conceptual illustrations, storyboards, designs, photographs, three-dimensional models, or digitally generated images. Students may also choose to submit a typed screenplay or short story (20 pages maximum). Please send any hard copy materials to Digital Video Production Programme Admissions Office Neapolis University Pafos 2 Danais Avenue, 8042 Pafos Cyprus Any other electronic material can be sent to admissions@nup.ac.cy
Programme Structure
The program MA in Digital Video Production (DVP) offers a conventional full-time postgraduate study. The DVP program combines the academic rigor of a traditional film studies course with research and practical components. The DVP program provides an insight into the endless technological and creative possibilities of filmmaking. Research and information literacy are vital skills that are introduced carefully in year one and continually enhanced so that students are capable of designing independent research projects by the end of the program (e.g. digital thesis video). Students also improve their levels of critical self-awareness or "personal literacy" by engaging with a variety of group assessment tasks from pitching a screenplay idea to organizing their own short film using the latest available technologies. Throughout the duration of the program, students will have the opportunity to engage with the creative nature of filmmaking and develop the theoretical and practical skills required for a whole range of career possibilities.
Duration: 1.5 years (3 Academic Semesters)
The Concept of the "total filmmaker"
The MA in Digital Video Production has a rigid and specific design that promotes the steady growth of fundamental filmmaking skills, in the context of new film technologies and production strategies.
A fast-paced, digital filmmaking economy, means that new models of independent production and distribution are required. This novel digital video professional, or "total filmmaker", requires a mixture of technical knowledge and skills, such as film budgeting, production company management, social media marketing, legal consultation.
The MA in Digital Video Production program at NUP is uniquely designed to address all of these essential needs for the contemporary cinematographer, more commonly known as the "total filmmaker".
Goals of the Programme
Evaluate the progress and process of their video ideas through mentorship, group presentations, and critiques.
Investigate standard independent models of video production that apply to a variety of commercial and creative situations.
Generate independent and unique approaches that will develop their own artistic and professional practices.
Analyze both historical and contemporary models of the film and video industries.
Develop practical creative thinking skills developed through group lab work and collaborative discipline.
Develop the proper vocabulary used in professional and creative video production communities.
Communicate individual creative or professional interests through guided exploration into preparation and practice strategies of video production.
Employ effective demonstration of techniques towards their own work.
Demonstrate a clear understanding of visual techniques applied to their thesis video film or assignments.
Create video projects outside of class.
Key Learning Outcomes
The overall learning outcome for students completing the MA in Digital Video Production is to develop a broad understanding of the theory and practice of digital filmmaking. At the end of the degree students shall therefore have:
The ability to think laterally, critically, innovatively, creatively, and to make connections among diverse fields of study in analyzing problems related to Digital Video production setup and operation.
A global perspective based on an understanding of both the technical and managerial issues related to the filmmaking industry at large.
The ability to apply their technical knowledge to current digital filmmaking systems.
The ability to critically evaluate and work within new technological developments in the area of digital filmmaking.
The ability to lead and to interact effectively in group production situations and to manage in culturally diverse environments.
The experience in applying technical and theoretical methods to research questions related to the digital thesis video and relevant digital production models.
The substantial competency in digital video filmmaking analysis and production, and in management and administration techniques related to these areas.
The skills related to critical thinking and autonomous learning.
The communication, and teamwork skills through workshop-based studio courses.
Opportunities for Interdisciplinary Teaching and Research
Expose students to interdisciplinary design research methodologies that shift their perspective and multiply the lenses through which they study spatial questions.
Introduce contemporary creative approaches based on visual methodologies for design research leading to a higher degree in education (MA and Ph.D.).
Engage with external places or sites to create links outside the academic environment that will enable the contribution to societal, cultural, and social issues of the city of Paphos, Cyprus or, even the Middle East and Africa.
Provide to graduate students of architecture with the opportunity to pursue alternative research-based and professional careers that are at the forefront of contemporary theory and practice (architectural animations, computer vision, documentaries, and films)
Schedule
The Course Structure of the MA in Digital Video Production is as follows:
Semester 1
DVP301 Digital Video Studio I
DVP302 Pre-Production I
DVP302 Post-Production Lab I
DVP304 Screenwriting I
Elective
Semester 2
DVP305 Digital Video Studio II
DVP306 Pre-Production II
DVP307 Post-Production Lab II
DVP308 Screenwriting II
Elective
Semester 3
DVP313 Thesis Film Video Project
Electives for Semester 1 & 2
DVP309 Contemporary Film: A Theory, A History, A Flood
DVP310 Experimental Strategies
DVP311 Landscape Cinematography
DVP312 Documentary Strategies
DVP313 Architecture of Cinematic Time
DVP314 Internet Strategies & Multimedia Fundamentals
Last updated Sep 2020
About the School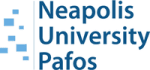 Neapolis University in Cyprus is a young yet dynamic, fast-growing university operating since 2010 in the heart of the charming town of Pafos, on the west coast of the island of Cyprus, offering under ... Read More
Neapolis University in Cyprus is a young yet dynamic, fast-growing university operating since 2010 in the heart of the charming town of Pafos, on the west coast of the island of Cyprus, offering undergraduate, graduate, and Ph.D. programs in both Greek and English. Enrolling at Neapolis University in Cyprus enters students into a high standard, stimulating, and enjoyable environment. The biggest advantage of Neapolis is the quality and dedication of its faculty, most of whom have considerable experience teaching and doing research in European and American Universities. Based on such faculty and on an ambitious strategy, it is quickly becoming one of the best private universities in Cyprus.
Read Less