Master of Arts in Clinical Art Therapy and Counseling - LIU Post
Home ›
MA ›
Master of Arts in Clinical Art Therapy and Counseling - LIU Post
Programme Description
About
The new track of the Master of Arts in Clinical Art Therapy and Counseling Programme provides education and training in Art Therapy and Professional Counseling. This Master of Arts graduate degree is a total of 60 credits, 48 credits taken in the current Clinical Art Therapy program and 12 credits taken from the Department of Counseling and Development.
The program has been designed to allow Clinical Art Therapy & Counseling graduates the opportunity to qualify for licensing as Licensed Creative Arts Therapist in New York (LCAT) and to sit for the Art Therapy Credentials Board Examination (ATCBE). Additionally, it provides eligibility to apply nationwide for the licenses such as Licensed Professional Counselor (LPC). The curriculum meets or exceeds standards for education set by down by the American Art Therapy Association. Individual students should check with their home States for specific educational requirements regarding counsellor licensure.
We have small and intimate class sizes that range from 8 to 22 students. We also have a strong international and national student presence. Emphasis is placed on creating a clinical art therapy community in which students, faculty, the Art, and Counseling Departments, as well as the New York area artist community, contribute to a cohesive and stimulating training experience. The program offers more than 100 clinical training internship sites for students to fulfil the portion of the curriculum. To augment the course study, students will visit museums and galleries on Long Island and in New York City.
The curriculum's focus is on the practice of art therapy counseling; however, the art process and the art object are continually emphasized as they apply to the clinical practice of art therapy counseling. Consequently, art is made in all foundational art therapy seminars in large art studio settings. Three credits are taken in drawing, painting, and clay works for the art therapist. This foundational art therapy course culminates with a gallery opening where students present their 2-D and 3-D work. Additionally, students exhibit their artwork a minimum of two times per year in campus galleries, either as individual artists or in art-therapy-themed group shows. An art studio elective is required; students may choose from a variety of Art Department offerings that include world-renowned graduate-level studio courses in printmaking, painting, sculpture, photography, and ceramics.
The diagnostic and therapeutic value of painting, drawing, photography, and sculpture is explored in-depth within this clinical and diagnostic curriculum. You will focus on children, adolescents, and adults with disabilities in art therapy clinical classes that utilize the latest research findings, theories, and techniques.
Research is one of the hallmarks of this clinical program. Our students are required to take nine credits in research and thesis preparation. Often our students present their findings at national conferences or in a publication or video format to fulfil the thesis requirements. Our students have also written grants that are implemented after graduation. Our faculty are internationally known within the art therapy community for their research efforts across a range of clinical topics. Some of our recent student publications can be found in a journal and online journal format.
Career Success
The integration of theory, practice, creativity, and self-growth remains the ultimate goal of the program. We are committed to providing a quality experience that will prepare each student for a professional career in art therapy. Recent job placement data reveals that 95% of Long Island University graduates obtained a full-time art therapy position within one year of graduation. Our students return year after year as guest speakers and as mentors, helping to guide current students towards their professional goals. Because our faculty has local, national and international visibility, students often make use of faculty contacts as a means of finding jobs, internships, and other professional opportunities. Additionally, our alumni's passing rate of the Art Therapy Credentials Board Examination(ATCBE) is within the 90th percentile.
Admission Requirements
Applicants to the Master of Arts must meet the following requirements for admission.
Application for Admission.
Application fee: Non-refundable.
Official copies of your undergraduate and/or graduate transcripts from any college(s) or universities you have attended.
Bachelor's degree from an accredited school with at least a 3.0 cumulative grade point average, although students exhibiting outstanding promise and merit may be considered. Students who do not meet the minimum Grade Point Average (3.0) and/or who are in need of prerequisites may be accepted on a limited matriculation basis. The student with serious deficiencies in preparation, but holds promise as a student, may be given non-matriculated status with a one-year probationary review. All limited matriculated students have one year to complete the requirements for full matriculation. See the Director of the Art Therapy Programme for further information.
The candidate must have fulfilled the prerequisite of 12 credits in psychology and a minimum of 18 credits in studio art.
A portfolio, evaluated by the Art Therapy Programme faculty, is required for admission and is the substitution for the Graduate Record Examination. The portfolio must be submitted to the Art Department Office (See the address provided to below) and should contain 15 to 20 samples of your most recent work. A numbered inventory list is also required. Samples can be either original works, slides (enclosed in a slide page), CD or DVD. Photography applicants are encouraged to submit a portfolio of 20 original prints.
A portfolio evaluation, student profile with a statement of philosophy, submission of an APA research paper, personal interview with the director of the Art Therapy program, and attendance to a graduate art therapy class are required.
A personal artist statement that addresses the reason you are interested in pursuing graduate work in this area of study.
No recommendation letter is required.
Students for whom English is a second language must submit official score results of the Test of English as a Foreign Language (TOEFL). The required minimum acceptable TOEFL score is: 79 Internet-based (213 computer-based or 550 paper-based) or minimum IELTS score: 6.5.
Last updated Feb 2020
About the School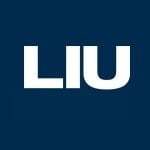 Long Island University's mission is to provide excellence and access in private higher education to people from all backgrounds who seek to expand their knowledge and prepare themselves for meaningful ... Read More
Long Island University's mission is to provide excellence and access in private higher education to people from all backgrounds who seek to expand their knowledge and prepare themselves for meaningful, educated lives and for service to their communities and the world.
Read Less