Programme Description
The Master of Architecture is a professional graduate degree, leading to certification with the Canadian Architectural Certification Board. The three-year program is highly demanding, with a large proportion of the curriculum dedicated to required coursework. You'll take design studios alongside courses in history and theory, technical and material systems, and design media.
You'll have opportunities to pursue individualized research through the selection of special topic design studios, thoughtful engagement with electives, and your graduate project. You can also participate in a number of optional and complimentary activities within the M.Arch program. These include co-op, design-build, study abroad, and exchanges.
Quick Facts
Degree: Master of Architecture
Subject: Specialty
Mode of delivery: On-campus
Specialization: Architecture
Programme Components: Coursework + Major Project/Essay required
Faculty: Faculty of Applied Science
School: School of Architecture and Landscape Architecture
What makes the program unique?
Each student furthers their network by working with full-time faculty and local professional design community who are active participants in studio reviews, graduation project committees, and the mentorship program. Within the Faculty of Applied Science, students have access to a research library ranked among the best in Canada and other faculties in engineering or community and regional planning. With Study Abroad, there are opportunities to be engaged with the ever-changing cultural concerns in architecture and landscape architecture.
Why study architecture here?
Tradition of excellence
The University of British Columbia is a global centre for research and teaching, ranked among the top 20 public universities in the world. Our school is recognized for its commitment to sustainable research, ranking 20th in the 2015 and 27th in the 2016 QS World University Rankings, the highest of all Canadian architecture schools.
The place
Vancouver is consistently named as one of the top five worldwide cities for livability and quality of life. With diverse geographic regions and climates, a rich, multi-cultural history, and a dynamic arts and culture scene, Vancouver is an amazing place to work and study.
Award-winning faculty
Our faculty are internationally renowned experts in their fields and have chosen to teach here in part because of our school's reputation for excellence in research. Join us and you will learn from the people who are changing the way we think about design.
Tight-knit community
With low student-faculty ratios, we get to know you by name. We are proud of our small studios, intimate seminars, and personalized learning opportunities. Our support structure ensures that you have a successful experience. From academic guidance to health and wellness, we have an array of services to help you achieve your personal, academic, and professional goals.
Mentor program
When entering our program, we pair you with a professional mentor. Our mentor roster includes many of the most prominent architects in Vancouver. Paired with you through to licensure, your mentor will not only contribute to your experience while at SALA but will help make your transition from school to practice smoother.
Real-world experience
Our optional eight-month co-op program provides the opportunity to integrate your academic learning with practical experience, gain marketable skills, earn money, try out new jobs, and expand your network of mentors and potential employers.
Interdisciplinary opportunities
Our architecture and landscape architecture programs are closely connected and share many core courses and electives, including design-build and study abroad opportunities. As an architecture student, you will also be able to register for a landscape architecture studio. This cross-pollination of ideas fosters a holistic design culture within the school.
International Experiences
You will be able to attend summer electives and studios set abroad. These courses range from three weeks to a full semester. In recent years, we have taken students to Brazil, Germany, India, Japan, Mexico, and the Netherlands. For a more immersive experience, you can also spend up to a year at one of our partner universities.
Employment opportunities
We have a wide variety of employment opportunities. We currently offer 90 annual teaching assistantships and nearly as many research, administrative, and technical positions. Whether it is leading an undergraduate seminar, analyzing data in the lab, or assisting in the workshop, you will find a position that is right for you.
Our students get involved
Our students organise lunchtime lectures, host weekly social events, and curate gallery exhibitions of their work. They create public art on campus, organise design builds, and attend conferences around the world. They are passionate about what they do, and we hope you will be too.
What can I do with my degree?
Our Master of Architecture program prepares you to enter the world of practicing architects. Your degree is certified by the Canadian Architectural Certification Board, which is recognized in Canada, the US, and several other countries under the Canberra Accord. Each province has its own regulatory body for the architectural profession. In British Columbia, you must complete the Intern Architect Programme to become eligible to register as a licensed architect with the AIBC.
How you practice architecture is up to you. Today's firms range from small, one- or two-person teams to large multinational groups. The public and private sectors alike need architects to lead building projects with their creativity and technical knowledge. The Government of Canada predicts fair to strong growth across the country for the profession, with low levels of unemployment.
While the majority of our graduates have gone on to careers directly in architecture, that path is by no means the only one. Over the course of your studies here, you'll gain invaluable skills in:
Design and visualization
A variety of digital media tools
Communication and presentations
Project management and organisation
There are a number of positions that benefit from an education in architecture. Some of our alumni have pursued:
Community engagement
Environmental consulting
Sustainable building consulting
Construction
Public art
Graphic design
Planning
Temporary infrastructure planning for sporting events
Research management
You can also pursue further education through a post-professional degree program. Our Master of Urban Design and Master of Advanced Studies in Architecture programs are geared towards those who already have degrees in architecture and want to continue exploring the academic side of the field.
Curriculum
The three-year Master of Architecture degree requires the completion of 119 credits, which includes your graduate project. If you already have a design degree or advanced design education, you may receive advanced placement into a two-year variant, subject to faculty approval.
A typical course of study
Year one
Term One
ARCH 500 Architectural Design Studio I
ARCH 502 Introductory Workshop
ARCH 504 Architectural History I
ARCH 512 Architectural Structures I
ARCH 515 Design Media I
Term Two
ARCH 501 Architectural Design Studio II
ARCH 505 Architectural History II
ARCH 511 Architectural Technology I
ARCH 517 Design Media II
Summer
ARCH 551 Communicating Construction
Electives
Year two
Term One
ARCH 513 Environmental Systems and Controls I
ARCH 520 Architectural Design Studio III
ARCH 531 Architectural Technology II
ARCH 568 Research Methods
Term Two
ARCH 521 Architectural Design Studio IV
ARCH 523 Contemporary Theories in Architecture
ARCH 532 Architectural Structures II
ARCH 533 Environmental Systems and Controls II
Summer
Year three
Term One
ARCH 540 Architectural Design Studio V
ARCH 548 Graduate Project Part I
ARCH 561 Seminar: History and Theory
Term Two
ARCH 541 Professional Practice
ARCH 549 Graduate Project Part II
Requirements
TOEFL (IBT) overall score requirement
100
ibT Reading 22
ibT Writing 21
ibT Listening 22
ibT Speaking 21
IELTS overall score requirement
7.0
IELTS Reading 6.5
IELTS Writing 6.5
IELTS Listening 6.5
IELTS Speaking 6.5
GRE required?
Optional
Prior degree requirements
Applicants to the MArch program must hold a degree in almost any discipline [BA, BSc, BFA, BASc, etc.] that is academically equivalent to a UBC four-year Bachelor's degree.
Last updated Sep 2020
About the School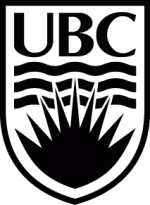 The Faculty of Applied Science oversees administrative procedures for the School of Architecture and Landscape Architecture, the School of Community and Regional Planning, the School of Nursing, and a ... Read More
The Faculty of Applied Science oversees administrative procedures for the School of Architecture and Landscape Architecture, the School of Community and Regional Planning, the School of Nursing, and all engineering activities at the Vancouver campus and the School of Engineering at the Okanagan campus.
Read Less