Programme Description
Master of Architecture II
THE MASTER OF ARCHITECTURE II PROGRAM WILL EXPAND TO TWO STUDIOS FOR THE 2013-2014 ACADEMIC YEAR.
In addition to the existing curriculum of Advanced Design Studio work that culminates in a design-research Thesis project, the Criticism, History and Theory concentration will offer an intensive one-year immersion in the criticism, history, and theory of architecture. Emphasis is placed on approaches to architectural analysis and history, the role and contemporary relevance of theory, and the relations between theory and design. Seminars will offer students preparation for careers in journalism, teaching, and eventual doctoral studies, with a broad understanding of the cultural conditions of architectural production and a concentration on excellence in writing. Analysis studios provide a deep insight into the formal and programmatic diversity of historical and contemporary architecture, the process of design, and potential avenues for new approaches towards theory and practice. A required emphasis in Urbanism or Technologies of Representation allows for deeper investigation into specific areas of historical or contemporary architectural theory.
Faculty directly engaged with the Master of Architecture II program (in studios and seminars) include Diana Agrest, who directs the Design Studio and Thesis, Lydia Kallipoliti, David Turnbull, Anthony Vidler, Michael Young, Pablo Lorenzo-Eiroa, Tamar Zinguer, Guido Zuliani and others. Guest lecturers have included Lucia Allais, D. Graham Burnett, Kurt Forster, Ruben Gallo, Adam Maloof, Joan Ockman, Gyan Prakash and others.
The Master of Architecture II post-professional degree program was launched in 2009 to extend the vision and intellectual rigor of the undergraduate program and allow a further development of the school's preeminent position in the education of architects. It is open to applicants with a first professional degree in architecture (Bachelor of Architecture or Master of Architecture I) from a program accredited by the NAAB or equivalent accrediting agency in another country.
The program serves professionals who wish to continue in practice with higher research and design skills in those areas in which the program offers specialization. It additionally prepares those with first professional degrees who wish to develop parallel careers in teaching and/or continue to engage in research toward an appropriate Ph.D. degree at another institution.
Applicants are required to complete a minimum of one year of work experience after obtaining their first professional degree before applying to the program.The design studio serves as a major component of the program. Seminars address issues particular to the concentrations as well as other topics making use of the interdisciplinary resources offered by The Cooper Union.
Concentrations in one or a combination of three areas are offered: theory, history, and criticism of architecture, urban studies, and technologies. Prospective students will declare their area(s) of concentration during the application process.
Theory, History, and Criticism of Architecture
Considers questions concerning the theory and criticism of modernism and contemporary architecture, the philosophy and aesthetics of architecture, the mediatization of architecture and broader cultural and historical issues through the critical readings of texts, the development of critical projects and a written thesis.
Urban Studies
Addresses issues central to the design, planning, and development of cities and regions, including the study of the morphological, social and cultural effects of globalization; the survival of local urban cultures; redevelopment of central cities, suburbs and exurbs; and issues specific to NewYork and comparative cities.
Technologies
Focuses on technological issues of architectural design, representation, planning, and production, such as the impact of new information technologies, new materials and manufacturing processes; hardware and software development; mapping and modelling techniques; and the technologies of fabrication as they influence new design strategies. This area focuses as well on the economic, ethical and technological dimensions and design potentialities of sustainability and developments in new structural systems, materials, and building assemblies.
Degree Requirements: Master of Architecture II
All applicants to the Master of Architecture II program must have previously obtained a bachelor of architecture or a master of an architecture first professional degree from a school accredited by the NAAB or equivalent accrediting agency in another country. The program is structured to be completed in two full-time consecutive semesters with a final thesis semester during the subsequent summer session. Final thesis presentations will take place during the first week of the fall semester following the student's year of study. Graduate students are expected to complete all 30 credits of the M.Arch II degree requirements in a full-time continuous resident study at The Cooper Union.
Thesis In April of the spring semester prior to advancing to Arch 413 Thesis, each student will be required to present an elaboration of his or her thesis topic and program for review and acceptance by the faculty. Final thesis presentations will be made during the first week of the fall semester following the student's year of study.
Seminars Out of Concentration It is recommended that students register for courses originating in the graduate program (Arch 482, Arch 483 and Arch 485) to satisfy their out-of-concentration seminar requirements.
Graduate courses in the Albert Nerken School of Engineering, as well as select upper level undergraduate elective courses, could be made available to Master of Architecture II students with prior permission from the student's academic adviser and the individual course instructor. Undergraduate courses may be used to satisfy requirements for out-of-concentration coursework only.
Tuition
Graduate Tuition
The Cooper Union tuition charge for graduate students for 2013-2014 is $19,800 per semester. For 2013-2014, each registered graduate engineering student receives a full-tuition scholarship.
School of Architecture 2013-2014: The Master of Architecture II program is a three-semester program. All admitted students will be assessed tuition. Graduate fellowships will be available for accepted students of exceptional merit and/or need.
School of Engineering 2014-2015: Students in the Master of Engineering program are charged $1,173 per credit; 30 credits total. Any admitted Cooper Union alumnus entering the graduate program in Fall 2014 is eligible for a half-tuition scholarship for two years of study. Merit-based scholarships will be available to a select group of highly accomplished applicants in every degree-granting department. The deadline to apply for Fall 2014 admission is April 1, 2014.
Last updated Jan 2018
About the School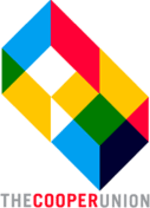 The Cooper Union for the Advancement of Science and Art, established in 1859, is among the nation's oldest and most distinguished institutions of higher learning.
The Cooper Union for the Advancement of Science and Art, established in 1859, is among the nation's oldest and most distinguished institutions of higher learning.
Read Less