Programme Description
The Master of Accountancy degree, offered at WIU's Macomb campus, is designed as:
A one-year program for candidates with accounting degrees from accredited institutions; or
A two-year program for candidates whose business degree is not in accounting; or
An approximately three-year program for those candidates who do not possess degrees in business disciplines (to provide time to complete all background courses and graduate course requirements); or
A five-year integrated, undergraduate & graduate degree.
Each prospective Master of Accountancy candidate is required to complete a graduate program of study, subject to approval by the Graduate Committee for Accountancy.
The WIU Department of Accountancy provides a student-centered environment that promotes academic excellence, professional and personal growth, a spirit of collegiality, and ethical and professional conduct. The Department's curriculum and activities develop outstanding graduates who demonstrate the knowledge, skills, and competencies necessary to enter the accounting profession and to meet future career challenges.
Scholarships
A variety of scholarships is available to accountancy students.
Student Organizations
Accountancy students are encouraged to become active members of the student organizations affiliated with the department.
Tuition
In-State: $317.31 per credit hour
Out-of-State: $634.62 per credit hour
Last updated Jan 2018
About the School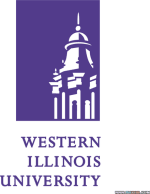 The College of Business and Technology strives for quality and continuous improvement in all of its endeavors, and its actions
The College of Business and Technology strives for quality and continuous improvement in all of its endeavors, and its actions
Read Less