Programme Description
This one-year master's programme is aimed at graduates from the fields of architecture, landscape architecture, urban design and city planning who are specifically concerned with design issues of the public realm and the effects these have on social life and human behaviour. Our focus is to deepen theoretical and design knowledge, changing the mindset of professionals regarding the importance and value of the public realm in the design of our cities.
Urbanism Studies at KTH
The rationale behind Urbanism Studies is for professionals to understand and work in interdisciplinary urban design and city planning teams, coupled with the growing desire for cities to establish new and different forms of urban living. As the goal of this programme is to move design thinking from objects to places, our core urban studios and modules differ from traditional studios/modules in several ways.
Our approach involves in-depth explorations of urban design issues by combining five topic-based modules situated within the three studio courses. Ongoing seminar reading series and urban film studies are included in the studios. The integrated final thesis project builds upon the previous three studios and five modules. It is a unique composite work synthesizing all of the results of previous work into a final product that students can utilize as a portfolio of their one-year studies at KTH. This is a "living book" of accumulated knowledge from the beginning that will act as an advanced postgraduate theoretical, strategic and design portfolio. The project can be achieved in the form of an essay, design project, installation or urban movie. The degree project also includes methodologies in urban design research, public life studies and researching the city, plus a research seminar focused on thesis preparation.
Furthermore, students are offered the opportunity to be exposed to and collaborate with the guest faculty from some of the leading built environment (Urbanism) programmes in the world: ETH Zürich, CED at UC Berkeley, UCL Bartlett in London, LSE Cities – London School of Economics and Massachusetts Institute of Technology (MIT) in Boston, as well as some others. This offers students a fantastic global collaborative opportunity on a wide range of real-world cases. Urbanism Studies are externally supported and partly financed by the Ax: son Johnson Foundation.
Topics covered
Public spaces, placemaking, urban design and planning, city planning and urban development, urban sociology, politics of urban space, social sustainability, urbanism, rapid urban growth, streets and squares
Career
The prospects on the labour market for graduates from the programme are exceptional. Employers can be found in the public sector, municipal, regional, national, as well as in the private sector (architects, residential, construction and consulting) where graduates receive design, planning, formative, coordinating, investigating and acting competition tasks. Our urbanism studies graduates can expect to go to work for planning and design consultancies; city agencies; business and development groups; urban- and regional planning agencies; state planning agencies; private developers; non-profit community and affordable housing developers and also continue with research within academia. The programme has close ties to professionals who are active in the field (through studios), which means that urbanism studies students are given an opportunity to build strong initial networks that can be used when starting their careers.
Last updated Jan 2018
About the School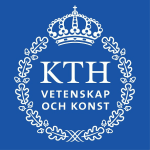 KTH Royal Institute of Technology has served as one of Europe's key centres of innovation and intellectual talent for almost two hundred years. Recognized as Sweden's most prestigious technical univer ... Read More
KTH Royal Institute of Technology has served as one of Europe's key centres of innovation and intellectual talent for almost two hundred years. Recognized as Sweden's most prestigious technical university, KTH is also the country's oldest and largest. With over 12,000 students and an international reputation for excellence, the university continues to nurture the world's brightest minds, helping to shape the future.
Read Less