Read more about this programme on the school's website
Programme Description
Projects are ubiquitous nowadays, formalizing the way in which companies organise and implement the constant improvements required to successfully operate in competitive markets and usually involving high risk and uncertainty. The historical legacy of project management is evident everywhere in the world. Everything that was constructed, starting with the Egyptian pyramids through medieval cathedrals to skyscrapers and other prominent examples of contemporary infrastructure, was at some point a project.
Irrespective of your current level of project management knowledge or experience, you will have the chance to gain more confidence to better plan complex projects, lead and inspire your team, manage difficult stakeholders and cope with the most unpleasant or unexpected risks. You will also have the opportunity to develop practical skills relating to design, planning, and execution of projects, in addition to conflict resolution and effective multi-functional project integration.
The Project Management MSc has been developed both for recent graduates and those seeking a change in their career path. The programme is therefore not restricted to students with a business-related background.
Highlights
You will be expected to participate in a project within the local community to enhance your team working skills and your CV.
The Business School hosts a series of visiting speakers each year, plus a number of experienced practitioners will present state-of-the-art project management ideas.
How You Study
The comprehensive and intellectually challenging curriculum is informed by professional best practice and is designed to meet the expectations of contemporary global organizations. The curriculum covers a range of project and programme management knowledge from effective methods of project initiation, planning, and execution to close-out. The overall aim is to optimally balance the acquisition of both hard and soft skills.
This balance is reflected in the programme structure which spans from team leadership and decision analysis to methods of planning, executing, monitoring and controlling projects under uncertainty and risks.
The programme consists of seven core modules and one option and concludes with a dissertation. The dissertation is designed to encourage innovation and diverse pathways to the final assessed product. In this respect, the dissertation is an extended project that can accommodate a range of independent work.
Core modules
Decision Analysis for Managers
Delivering Projects, Programmes and Portfolios
Finance and Accounting
Project and Contract Risk Management
Project Planning and Management
Research Methods and Design
Teams and Leadership
Optional modules will run as far as minimum student numbers are met. Timetabling arrangements may limit the availability of modules to some students. As the options reflect staff research interests, they may alter over time due to staff availability.
How You Are Assessed
The Project Management MSc is designed to help you develop a unique mix of hard and soft project management skills, emphasizing the pivotal role of communication and negotiation – not only to grow professionally as a manager but also personally as a leader and influencer.
A variety of assessment methods are utilized during this course, including reports, tests, oral presentations, portfolios and practical projects. These assessments are designed to develop the skills that will be useful for your career.
There is a focus on action learning as well as the immediate practical application of any learned skill or technique, which helps students to critically appraise various solutions to a real-life problem and make a robust managerial decision.
Assessment Feedback
The University of Lincoln's policy on assessment feedback aims to ensure that academics will return in-course assessments to you promptly – usually within 15 working days after the submission date.
Entry Requirements
Honours degree or equivalent.
International Students will require the English Language at IELTS 6.0 with no less than 5.5 in each element, or equivalent.
The University of Lincoln offers international students (non-EU/UK) who do not meet the direct entry requirements for a postgraduate degree course the option of completing a degree preparation programme at the university's International Study Centre.
Last updated Jan 2020
About the School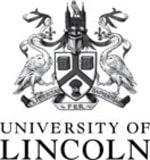 Since being opened by Queen Elizabeth II in 1996, the University of Lincoln has invested more than £300 million in its buildings and facilities.
Since being opened by Queen Elizabeth II in 1996, the University of Lincoln has invested more than £300 million in its buildings and facilities.
Read Less