Programme Description
The proliferation of new technologies has multiplied the presence of screens full of elements in need of powerful and attractive content.
At this point, the Master's Degree in Motion Graphics Design from Seeway makes sense, a program that orbits around the specific importance of movement in the transmission of information and offers you a practical approach to gather the latest technologies of image in movement, its design, typography and audiovisual creation.
The necessary technical training for the creation of graphics in motion, which deepens in the solid knowledge of the tools of composition and digital edition in addition to endowing you with graphic solutions of high quality and creativity using the most innovative techniques.
Summary
Qualification: Master's Degree from San Jorge University
Credits: 60 ECTS
Hours: Tuesday and Thursday from 5:30 p.m. to 9:30 p.m. and Saturdays from 10 a.m. to 2 p.m.
Modality: Presencial Barcelona
Language: Spanish
Class period: February to July.
Observations:

Face-to-face training.
100% practical guidance.
Small groups.
goals
The Master of Motion Graphics Design will give you the ability to generate creative graphic solutions from the use of the most innovative techniques, training you as a professional in screen design and allowing you to give high quality graphic solutions in various fields of application: advertising, branding, television, visuals, video clips, internet, etc.
The Master will allow you to apply the bases and rhythms of the cinematographic language in your projects and to understand the culture and dynamics that govern the design of motion graphics. Deepen the knowledge and use of the main tools and techniques of Motion Graphics Design for the realization of visual projects. Conceive and design creative and innovative audiovisual communication solutions. Apply professional work guidelines, which respond to a logical, well-planned and effective graphic creation procedure. Master all the appropriate tools and attitudes to develop as a highly qualified professional for the work environment and the achievement of projects with the real possibility of immediate incorporation into companies in the audiovisual sector of Barcelona.
Addressed to
This Master in Motion Graphics Design is aimed at students of Graphic Design or other areas of communication (advertising, illustration, audiovisual communication, ...) as well as professionals from other careers or related studies that you are looking to expand in a specialized way your graphic training and devote to the creation of graphic solutions in motion.
Analogously, this master's degree has been designed for professionals who wish to perfect and focus their knowledge on audiovisual design, with an interest in complementing your knowledge with a specific academic education.
It is essential to accredit training in graphic design (Photoshop, Illustrator) to be able to do the Master.
Curriculum
01 Special effects and videos
2D project
Adobe After Effects
Creative processes
Graphic design applied to motion
Typography in motion
Sound design
Script and audiovisual language
Storyboard and animatic
Camera and lighting
* Project first module student Wilman Ariza
02 Modeling and texturing
3D project
Maxon Cinema4D.
Sound management
Traditional animation
3D modelling and texturing
* Seeway is Maxon Training Provider
* Project second module Roger Roque student
03 Introduction to mapping
Fundamentals and environment of mapping
Mapping: the project
Design and sound management
Dynamics simulation
Render
* Third Guillem Mora student module project
Last updated Dec 2019
About the School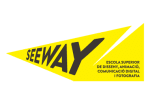 Aquí encontrarás un espacio donde reconocidos profesionales en activo comparten sus conocimientos construyendo nuevas experiencias contigo. Acercándote al mundo real a través de trabajos prácticos y c ... Read More
Aquí encontrarás un espacio donde reconocidos profesionales en activo comparten sus conocimientos construyendo nuevas experiencias contigo. Acercándote al mundo real a través de trabajos prácticos y clases que te enseñan lo que de verdad necesitas saber para tu carrera profesional.
Read Less