Master in Materials Science and Engineering
Home ›
Master ›
Master in Materials Science and Engineering
Programme Description
Materials Science and Engineering (Master)
Academic theories combined with internships,aim to cultivate high-level practice-oriented global talents in Materials fields.
Materials, Information, and Energy all together consist of the three pillars of the modern civil society, being the substantial basis and leading force for the development of society and technology progress. The specialty of Materials Science and Engineering is a multi-discipline integrated applied subject based on the Mathematics, Physics, Chemistry, Mechanism, and Computer Applied Technique. The specialty aims at cultivating high-level talents who have sound and broad basis knowledge, mastering materials design and the basic rules of relationship between materials ingredient, structures, preparation, processing and properties, being familiar with the materials preparation and the development, application and control of processing technology, being capable of carrying out research and development of new materials and new technique, materials design, production and management, as well as teaching. The correlative fields for employment of graduates are industries of metallurgy, machinery, Power, Electronics, Architectures, Military Engineering, Aviation, as well as enterprises of advanced materials production, research institutes, and Universities.
Duration, Tuition Fee, Insurance Fee
3 years, 31600rmb/year, 600rmb/year
Programme Information
Students are required to complete the curriculum between 2-3 years, and doctoral programs are 3-5 years, fulfil the designated credits, complete the thesis and defend it in front of a panel of experts. Successful graduates will receive a graduation certificate along with the Master's degree/Doctoral degree, according to the regulation of the Degree Committee.
Master's programs are conducted in Chinese, except for the English-taught Programs.
Application Prerequisites
Applicants must be non-Chinese citizens with a valid passport, have attained required language level and degree.
Applicants for Master's program must be under age of 40, have attained a bachelor's degree, and HSK level 5.
Applicants for the Doctoral program must be under age of 45, have attained a master's degree, and HSK level 6.
Application Period
From March 1st to June 30th, please make sure mail materials arrive before the deadline.
Address
Office 107, International Student Center, University Science and Technology Beijing
#30 Xueyuan Road, Haidian District, Beijing 100083 China
Application Materials
Two copies of application material are required, one original of notarized and one duplicate.
(Bachelor and Master) Graduation certificate and degree diploma (students expecting to graduate should provide an official letter stating expected graduation date, and submit the graduate diploma if admitted), must be original or notarized in Chinese or English.
(Bachelor and Master) Official transcripts of your academic achievement up to the present, including course taken and standard achieved, must be original or notarized in Chinese or English.
A personal statement (800 words for master's program, 1500 words for a doctoral program, must be in Chinese or English).
Two recommendation letters from your referees. The referees should be professors or associate professors. At least one of them should have knowledge of your recent academic work. The format of the recommendation letters must be original in Chinese or English.
5, A copy of your language test result:
Chinese-taught program: HSK level 5 or 6 or above;
English-taught program: IELTS 6 points or above; IBT 80 points or above.
One photocopy of your valid passport (passport type must be ordinary).
Table of contents and abstracts of your academic publications and any other original achievement in your field.
Health certificate from a public hospital.
Application & audit fee 600rmb.
Note: Two copies of application material are required, one original of notarized and one duplicate. Please hand in person or sent them by post to International Students Office of USTB (the envelope must be marked "Application for Graduate Admission). Incomplete application materials will not be processed. Application materials will not be returned.
Application Process
Apply in the system, pay the Audit fee, and submit. Download the application, and send all Application Materials to International Students Center of USTB. (600 RMB, you can pay in the system or you can pay cash in the office. The application fee will not be refundable.)
Application Materials will be passed on to relevant subject Department. Application materials will be verified and if successful the applicant will be admitted.
Note: Incomplete application materials or no application fee will be not processed.
Admission Result
The International student centre will declare the names of successful candidates accepted to their relevant program at the end of June and will send out admission letters to successful applicants in July. Please fulfil the application form with detailed mail address and postcode or other receiving methods.
Registration Period
At the end of August every year (specified in the Admission Letter). Students should register on time.
Scholarships
Chinese Government Scholarship—Bilateral Programme (CGS-BP)
Students can apply for Chinese Government Scholarship (CGS-BP) from CSC through the recommendation of relevant authorities or Chinese embassies. The application period is from November to April, various in countries. Please check the details in advance. Please contact International Student centre if you need pre-admission.
Chinese Government Scholarship—Chinese University Programme (CGS-CUP)
Applicants may apply for the Chinese Government Scholarship (CGS-CUP) to University, but this scholarship is only provided to the outstanding foreign students who are coming to China for the first time.
USTB Chancellor Scholarship
Applicants may apply for USTB Chancellor Scholarship.
Beijing Government Scholarship
Cover full, half or part of the tuition fee.
Note: Please refer to "scholarships" for more information.
Accommodation
For information about International student apartment, please contact the office directly.
Please note that students who live off campus must register to the local police station within 24 hours.
Visa Information
Students admitted to USTB may apply for your visa at the Chinese Embassy/Consulate in your country with your Admission Letter and JW201/202 form. International students who will study in China for 6 months are required to obtain "X" visa, which will valid for 30 days after you arrived in China. You must come to International Students Office and apply for a Residence Permit within 30 days in order to obtain a legal status in China.
Last updated Jan 2018
About the School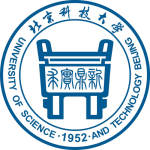 The University of Science and Technology Beijing (USTB) was founded in 1952 following the amalgamation of the best departments in related fields of five eminent universities as a result of a nationwid ... Read More
The University of Science and Technology Beijing (USTB) was founded in 1952 following the amalgamation of the best departments in related fields of five eminent universities as a result of a nationwide reorganization of the higher education system.
Read Less