Programme Description
Maritime Studies

The graduate Maritime Studies study lasts two years, i.e. four semesters (120 ECTS credits). Upon completion of the graduate study, students acquire the academic degree of Master in Maritime Transport.
The basic goals in education of future mariners is to develop the expertise required to manage, handle and maintain modern technical and technological ship, port and transport systems; to encourage capacity for scientific research in the area of marine sciences;to foster the ability to actively participate in the commercial activities and efficient management of companies and services in social and commercial fields; all these directed towards a more intensive development of the maritime economy as a whole.
Finishing the graduate study in Maritime Studies students are eligible for admission to the postgraduate Maritime Studies Programme, organised by the Faculty of Maritime Studies in Rijeka in co-operation with the University of Dubrovnik, the University of Zadar, the Faculty of Maritime Studies in Split, the Croatian Hydrographic Institute and the Croatian Navy.

Classes are held in small groups, focusing on excellence in marine expertise and skills through practical training. Special emphasis is put on individual mentoring of the students thus developing the specialised skills demanded the complex shipping economy.
Courses

1st year
Applied mathematics
Business and business
Organisation in shipping
Scientific research methodology
Vessel automation
Sea transport
Ship propulsion, types and selection
Business ethics
History of shipping
Quality and safety management and environmental protection
Strategic management and business policy of shipping
Companies
Expert systems for shipping
Maintenance systems

2nd year
International maritime safety system
Management in shipping
Nautical tourist market
Systematic approach to shipping
Risks in shipping
Intelligent transportation systems
Thesis
Optional courses
Modern microprocessor and micromechanical technology in shipping
Onboard air-conditioning systems
Communication systems in shipping
Ship stability
Shore transportation systems planning
Prevention of corrosion
Optimising ship propulsion
Maritime design of ports and waterways
Nautical tourism management
Marine electric power machines
Renewable energy sources in shipping
Ship power systems
Logistics inshore transportation
Modelling and simulation in shipping
Last updated Jan 2018
About the School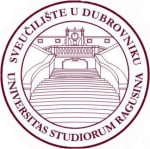 University of Dubrovnik The University of Dubrovnik is the "youngest" university in Croatia. It was established in 2003. on the foundations of a very long tradition which goes back to the 17th century ... Read More
University of Dubrovnik The University of Dubrovnik is the "youngest" university in Croatia. It was established in 2003. on the foundations of a very long tradition which goes back to the 17th century, but also on decades of modern higher education. Through its programs, its organization and its technical equipment, the University of Dubrovnik can be stands among very modern educational institutions. History High education and scientific work have their roots in the distant past. This is particularly true of the maritime, the social and the natural sciences. For example, Beno Kotruljević, of Dubrovnik, wrote four books in 1458 "About Commerce and a Perfect merchant", published in Venice in 1573, which was the first work of its kind. There is also Nikola Sorgojević, a citizen of the Dubrovnik Republic (Respublica Ragusii, 1358 – 1816), the first Croat who wrote a book about navigation (published in 1574). Jesuits founded "Collegium Ragusinum" in 1624, which was promulgated into a public institution of high learning where art and natural sciences were studied. That institution provided education for Ruđer Bošković, the most eminent Croatian scientist and the founder of the dynamic theory of atoms, who continued his doctorate studies in Rome. The Dubrovnik Republic Senate allowed young aristocrats to study navigation and commerce and apply their professional knowledge when sailing out of the Adriatic Sea. About Dubrovnik Dubrovnik, a magnificent historic city, founded in the 7th century, traces its roots to the ancient world. It was the only city-state on the entire Croatian coast, from the 14th to the 19th century. Seafaring and trade, together with the wise international policy and skillful diplomacy brought economic and cultural prosperity and centuries of prosperity to that free city-state.The Dubrovnik people were known as good seafarers, tradesmen, scientists, and writers.
Read Less