Logic, Master's Programme
Logic is traditionally defined as the study of formal aspects of valid reasoning, but today many logicians see logic as a more general study of formal systems and their applications. The conceptual frameworks and tools developed by pure research in modern logic have found many applications in diverse disciplines studying formal languages and systems, e.g., software engineering and computational linguistics.
As an academic subject logic is genuinely interdisciplinary and located on the border between Philosophy, Mathematics, Computer Science, and Linguistics. The exchange is active and mutually beneficial. Logic is nowadays an active international area of study and research also in mathematics, computer science, and linguistics.
The first year of the two year program consists mostly of compulsory courses in the theoretical fundamentals of logic. The second year consists of a 30 hp essay and elective courses, where you, as a student, work toward a specialized profile within the general field of logic and its applications.
A seminar series, Colloquium in Logic, on applications of logic, methodology, and history of logic will run through both years. You will also have the opportunity to attend the research seminar in logic at the department. As a student of the program, you will work in close collaboration with an international and vigorous research environment.
Course content
Completeness and Decidability
Set Theory and Modal Logic
Model Theory and Proof Theory
Category Theory and Formal Theories of Truth
Career after graduation
Graduates will be well prepared for applying to Ph.D. programs in Logic, Theoretical Philosophy, Linguistics, and Computer Science and will have a competence in argument analysis, deductive databases, and the semantic web. Non-academic career choices include software engineering, web-based technologies as well as the information and communication technology sector.
Requirements
Undergraduate degree, at least three years full-time study, in logic, theoretical philosophy, mathematics, computer science or linguistics.
3 reasons to study this Programme
An interdisciplinary environment combining mathematics, philosophy and computer science
Take part in an international research environment
Choose course modules suited to your background and academic and professional goals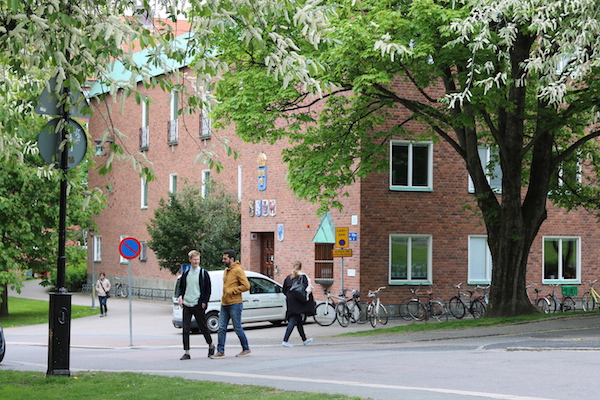 Application Periods for programs starting in the autumn
International students without EU/EEA citizenship
The main application period for international students is mid-October to 15 January for all programs starting in the autumn. Apply at universityadmissions.se
EU/EEA free mover /non-Partner students and Swedish students
If you do not need a resident permit, application for autumn will be open 15 March – mid-April. Apply at universityadmissions.se or at antagning.se.
Tuition fees
Students who are citizens of countries outside the EU/EEA are generally required to pay tuition fees. Tuition fees do not apply to EU/EEA citizens. For information about the tuition fees, please contact the Department of Philosophy, Linguistics and Theory of Science.
See 4 more programmes offered by University of Gothenburg, Faculty of Arts »
This course is Campus based
Price
- Tuition: contact the department
Why study logic in Gothenburg, Sweden? Ali Enayat, Professor of Logic, gives you the answer.
We like Humanities – Just like you