Master in Linguistic Theory and Language Description
Home ›
MA ›
Master in Linguistic Theory and Language Description
Programme Description
Programme Overview
The programme is hosted by the School of Linguistics, Faculty of Humanities. Our programme is one of the few MA programmes in theoretical linguistics that includes a strong interdisciplinary component and explains its relation to linguistics and language description: such as acoustic phonetics, sociolinguistics and linguistic anthropology.
Our academic and research activities include:
introduction of our students to language diversity and to field studies of minority languages and dialects;
studies of language variation and change;
studies of Russian grammar and lexicon, as well as Russian Sign Language, in a typological perspective;
introduction to the basics of the formal language modelling;
discussions about language, field research and linguistic experiment from the interdisciplinary point of view – teaching psycholinguistics and linguistic anthropology;
work with electronic corpora of different languages, as well as building them;
teaching methods of linguistic data processing, statistic analysis and visualization, in R and Python;
basics of instrumental phonetic analysis;
help with conceiving and carrying out one's own linguistic project.
The programme has research partnerships with the University of Tromsø, University of Helsinki, University of Stockholm, Hebrew University of Jerusalem, University of Pavia. Every year we organise guest lectures by linguistics from Europe and the US (see here and here). Or see a less formal advertisement of the programme.
Several reasons why you will enjoy staying with us:
we tell you about what we do ourselves...
...and if we tell you about anything else, it is interesting to ourselves.
you will carry out your own research projects – becoming part of the modern linguistics yourselves.
we go on linguistic field trips, and the best of you may join us.
we are joyful and relatively young (as of 2017).
...also, School of Linguistics celebrates, goes to the open air etc.
Curriculum
Introduction to programming
Cognitive and functional linguistics: an introduction
Linguistic data analysis: quantitative methods and visualization
Preprocessing and analyzing linguistic data in Python
Explanatory models in social sciences
Laboratory phonetics
Theoretical models in language description
Historical linguistics
Experimental linguistics
Introduction to the grammar of a lesser known language
Linguistic anthropology
Russian studies (1 and 2)
Sociolinguistics (1 and 2)
Typology (1 and 2)
Career Opportunities
The programme is essentially an academic MA designed for people who plan a further career in fundamental/academic research and teaching. Successful graduates might want to consider PhD positions, in Russia or abroad, as well as teaching theoretical linguistics at leading universities. Applied and interdisciplinary experience includes neurolinguistic research, Russian as a foreign language, sociolinguistics, computer lexicography.
Requirements
Prerequisites:
BA/Major (exceptionally, a strong minor) in linguistics or (exceptionally) in humanities. Exceptions could be granted based on interviews with the applicant – please, plan in advance.
Requirements:
Academic research portfolio: BA / MA thesis, research projects, conference and school participation, publications.
International applicants take part in a Skype interview with the representative of the programme. During the interview, the topics to be discussed is their background in theoretical linguistics, possibly including basic notions of linguistic theory in e.g. phonetics, morphology, syntax, language classification etc. They also describe their academic experience (if applicable), e.g. participation in research projects, presentations at conferences, fieldwork etc. There is no formal examination in terms of a set of questions or tasks. Essentially, the applicant needs to justify her eligibility for the programme.
A letter of intention: a vigorous explanation why you want to enter our programme and what you expect of us.
English sufficient at least for academic communication (B1):

TOEFL and IELTS and other international certificates are accepted, otherwise an oral interview (including by Skype).

Russian: no prerequisites.
Last updated Feb 2020
About the School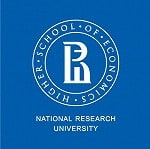 Consistently ranked as one of Russia's top three universities, the National Research University Higher School of Economics (HSE University) sets itself apart by its internationally-minded, research-dr ... Read More
Consistently ranked as one of Russia's top three universities, the National Research University Higher School of Economics (HSE University) sets itself apart by its internationally-minded, research-driven approach to higher education. Based in the vibrant centre of Moscow, with campuses in St. Petersburg, Nizhny Novgorod and Perm, HSE offers outstanding academics at all levels and includes more than 40 English-taught Master's programmes and 8 English-taught Bachelor's degree programmes.
Read Less