Home ›
Master in Language Technology
Master in Language Technology
Master in Language Technology (MLT) is a program for students who want to make computers use and understand human language. It will give students a hands-on practical training based on well-grounded theory, enabling them to pursue a specialist career in the area of language technology.
The program is run jointly by Humanities and Information Technology Faculties at University of Gothenburg, and Computer Science at Chalmers University of Technology. Students will also get access to the Centre for Language Technology, an interdisciplinary centre where ideas and projects become reality.
Language technology research and teaching in Gothenburg are characterized by a focus on the contribution of theoretical and rule-based approaches appropriately combined with statistical techniques. Students, therefore, receive instruction in linguistic theory as applied to language technology as well as modern approaches to language technology.
The program draws students from a wide variety of backgrounds including linguistics, computer science, cognitive science, and philosophy. The program is heavily oriented towards practical programming techniques but we do not require that students entering the program necessarily have a background in programming. They should, however, be prepared to learn programming techniques in an intensive introduction provided at the beginning of the program.
Course content
Programming and Formal Linguistics
Natural Language Processing
Speech and Dialogue Technology
Computational Syntax and Semantics
Machine Learning
Career after graduation
A language technology specialist can work as a developer, researcher or project manager in diverse areas such as text analysis, information retrieval, automatic translation, speech technology, user interface design, and game development.
Requirements
Students with an undergraduate degree, at least three years full-time study, in language technology, computational linguistics, computer science, or linguistics (with at least 30 hec, corresponding to half a year full-time study, in formal linguistics or programming).
3 reasons to study this Programme
Prepares for a career addressing current and future challenges in Artificial Intelligence
A truly interdisciplinary environment combining linguistics and computer science
Taught by internationally renowned researchers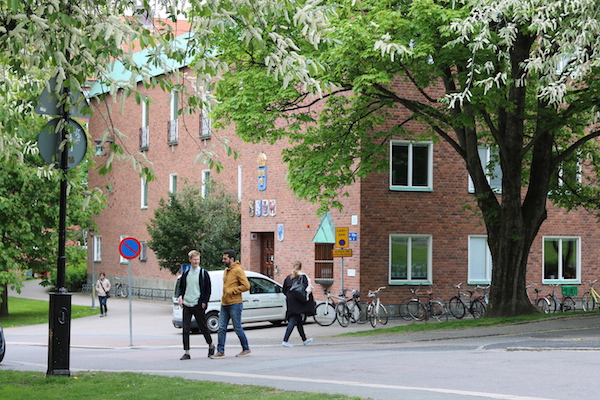 Application Periods for Programs starting in the autumn
International students without EU/EEA citizenship
The main application period for international students is mid-October to 15 January for all programs starting in the autumn. Apply at universityadmissions.se
EU/EEA free mover /non-Partner students and Swedish students
If you do not need a resident permit, application for autumn will be open 15 March – mid-April. Apply at universityadmissions.se or at antagning.se.
Tuition fees
Students who are citizens of countries outside the EU/EEA are generally required to pay tuition fees. Tuition fees do not apply to EU/EEA citizens. For information about the tuition fees, please contact the Department of Philosophy, Linguistics and Theory of Science.
See 4 more programmes offered by University of Gothenburg, Faculty of Arts »
Last updated December 6, 2018
This course is Campus based
Price
- Tuition: contact the department
We like Humanities – Just like you