Master in Industrial and Employment Relations
Home ›
Master ›
Master in Industrial and Employment Relations
Programme Description
OBJECTIVES
General Objective
The Master in Industrial and Employment Relations is designed to provide a wide spectrum of knowledge and skills for those with professional interests in industrial and employment relations. In addition, participants will be exposed to international and comparative industrial and employment relations systems with a view to better understanding the implications for current industrial relations systems and practices.
Specific objectives
On successful completion of the Master in Industrial and Employment Relations, participants will be able to:
Describe the industrial and employment relations systems with a comparative approach;
Critically reflect upon theoretical approaches and analyse their application to achieve effective industrial and employment relations strategies;
Apply multi-disciplinary knowledge to industrial relations-related decision making;
Represent employers or workers in industrial relations, including negotiation, interpretation, and administration of collective agreements;
Assist employers or workers in conciliation/mediation procedures;
Apply tools and methodologies for effective labour-management relations at different levels of the economy from enterprise to the national and international level;
Advise government, employers' and workers' representatives on industrial and employment relations issues.
PARTICIPANTS' PROFILE AND ENTRY REQUIREMENTS
Participants' profile
Government, workers' and employers' representatives;
Practitioners in the field of industrial and employment relations from the public and private sectors;
Human resources managers, personnel in human resources departments dealing with industrial and employment relations;
Labour lawyers;
Labour administration and labour inspection officials;
Staff from international organizations and United Nations agencies;
ILO staff, including field offices and technical cooperation projects;
Graduate students and researchers.
Entry requirements
A first university degree (BA) of minimum three years duration;
Good working knowledge of spoken and written English;
Ability to use computers and access to the internet.
STRUCTURE, CONTENT, METHODOLOGY AND RESOURCES
This Master's programme in Industrial and Employment Relations will be divided into three phases:
Phase 1: Distance-learning phase from 25 October 2021 to 30 January 2022 (14 weeks)
Phase 2: Residential face-to-face phase at the ITCILO campus in Turin, Italy, from 31 January to 15 April 2022 (11 weeks).
Phase 3: Distance-learning phase for the drafting of the thesis from 16 April to 16 September 2022 (22 weeks)
Phase 1 - participants will have access to an e-platform through which they will learn mainly on an individual basis. They will receive support from a tutor with expertise in the subject matter, participate in a forum, and exchange views with other participants. This phase will be divided into 6 modules: 1) The ILO and the international labour standards system; 2) Industrial relations; 3) Collective bargaining and labour dispute systems; 4) Tripartite social dialogue; 5) Labour Law; 6) Labour market institutions.
This preparatory phase will include self-study, assignments, quizzes and participation in a forum. It will enable participants with different levels and fields of knowledge to be introduced to the fundamentals and basic concepts relating to industrial and employment relations to reach an adequate and homogeneous level to take full advantage of the residential phase.
Phase 2: - the residential phase in Turin - will focus on the following topics:
Industrial relations and employment relations: scope and definitions
Varieties of industrial relations in Europe
Industrial relations and the economy
ILO standard-setting system
Fundamental principles and rights at work: Freedom of association and collective bargaining; Non-discrimination; Child labour; Forced labour
Social dialogue: actors, types, institutions, issues
International legal framework for social dialogue
Social dialogue and employment policies
Social dialogue and gender equality
Main roles and functions of Trade Unions
Main roles and functions of Employers' Organizations
Labour administration / Labour inspection
Collective bargaining / machinery / Administration and implementation of collective bargaining agreements
Collective bargaining and gender equality
Collective agreements in the Public Service
Negotiation theory and practice
Labour dispute resolution systems
International framework for dispute resolution in the Public Service
Conciliation/mediation of labour disputes
Grievance handling
Occupational safety and health
Private workplace compliance initiatives
ILO policies and tools on the promotion of social rights
The employment relationship
Non-standard forms of employment
Transition from informal to formal economy
Tripartite Declaration of Principles concerning MNES and Social Policy
Social protection
Social and solidarity economy
Effective governance of labour migration
National/enterprise-level strategies to promote workplace cooperation
Labour market analysis / institutions
Active labour market policies
Minimum wage and productivity
Economic aspects of wage negotiation
Management of a corporate crisis
Negotiated arrangements to increase productivity
The role of money: its effects on firms and workers
Market environments and their effects on industrial relations
Strategic human resources management
Recruitment and selection / Reward practices
Work and well-being (see a full list of topics in the course flyer here)
Phase 3: participants will be required to carry out individual research in their home country for the drafting and submission of a thesis. The outline of the thesis to be presented during the residential phase in Turin and the thesis to be completed by the end of August 2022.
Study Visits
Study visits to selected enterprises and institutions will be organized to provide an opportunity to participants to be exposed to different practices of industrial and employment relations and human resources management. A two-day study visit to the ILO Headquarters in Geneva, Switzerland, will also be organized (depending on the COVID-19 situation in Switzerland and related travel restrictions).
Faculty
The faculty will be selected for its professional experience and subject knowledge. It will include:
• Professors from the University of Turin and other renowned universities
• ILO and ITCILO experts
• International experts and practitioners
• Specialist tutor who will support participants in their learning.
A first level Master's Degree from the University of Turin (60 Certified University Credits) will be awarded to the participants who fulfil all of the following conditions:
The administrative requirements and documents required by the University of Turin;
Attendance of training sessions during the residential phase (at least 90% attendance);
Submit the assignments within the set deadlines and quality requirements;
Submit the thesis within the set deadline and quality requirements;
Pass the prescribed examinations.
Note: Participants who do not meet all the above requirements will receive a Certificate of Achievement (provided they pass the exams) or a Certificate of Participation.
Methodology
Professors, practitioners and other resource persons will use lecture, case-studies, case law judgments, excerpts of collective agreements and legislation, discussions, group-work and practical exercises to strike a balance between theory and practice and to stimulate interaction with the resource persons and among participants.
FEES AND APPLICATIONS
Tuition fees: 8,500 Euros including tuition, use of training facilities and support services, routine medical care and medical/health insurance.
Accommodation fees: 4,235 Euros (these fees may slightly increase before end of April) including single-room accommodation at the ITCILO campus in Turin, breakfast and laundry service during the residential phase of 11 weeks;
Alternatively, participants may look for accommodation off campus. In this case they will not be required to pay accommodation fees.
Applications should be made through the online application form on this site: https://oarf2.itcilo.org/CST/A9713658/en
Deadline for applications for the first round of admission: 31 March 2021.
Deadline for application for the second round of admission: 21 May 2021.
For further information, please click here.
Partial scholarships
A limited number of partial scholarships is available, on a competitive basis, for participants from developing countries. If you wish to apply for a partial scholarship, please specify it on the application form. In this case, applications should be accompanied by a nomination letter from the sponsoring institution expressing its commitment to cover the remaining cost not covered by the partial scholarship.
Please note that apart from these partial scholarships, there is no other financial support provided by ITCILO including from ACTRAV and ACT/EMP.
Eligibility criteria
The selection of participants for this Master's programme, as well as the award of partial scholarships, will be decided by a Selection Committee consisting of ITCILO and the University of Turin representatives. The selection criteria will include academic and professional qualifications, experience, organisation, country of origin, and gender balance.
If you have further queries, do not hesitate to get in touch with us.
Best regards,
Fernando Fonseca
Course manager
ITC/ILO
email: mier@itcilo.org
tel. +39 0116936917
Last updated Dec 2020
About the School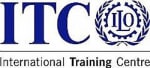 A UNIQUE PARTNERSHIP BETWEEN THE INTERNATIONAL TRAINING CENTRE OF THE ILO, UN ORGANIZATIONS AND ACADEMIA
A UNIQUE PARTNERSHIP BETWEEN THE INTERNATIONAL TRAINING CENTRE OF THE ILO, UN ORGANIZATIONS AND ACADEMIA
Read Less