Master in Global Corporate Compliance
Home ›
Master ›
Master in Global Corporate Compliance
Programme Description
The Master in Global Corporate Compliance offers current or incoming international legal professionals a unique, hands-on program that explores key compliance-based sector skills. Offered in part-time (11 months - March Intake) and full-time formats (10 months - October Intake), gain a holistic, global understanding of the international legal framework, business ethics, and compliance strategies. What's more, you'll learn new perspectives guided by our world-class faculty comprising the best international legal minds.
In the Master in Global Corporate Compliance, the study plan comprises four modules that will take you on a journey through fundamental aspects of the compliance sector. By exploring the international legal framework, ethics, compliance as a defence and other key areas, you will gain a holistic, multifunctional sector understanding that will enhance your profile, and allow you to work in a number of global industries.
Quick Facts
Format: Intensive on-campus periods (Full-time/Part-time)
Intake: September (Full-time). March (Part-time)
Campus: Madrid + New York (Full-time). Online + Madrid + New York (Part-time)
Language: English
Length: 10 months (Full-time). 11 months (Part-time)
Admissions period: Rolling admissions process
The Master in Global Corporate Compliance is for Experienced and diversely qualified professionals.
Looking to Apply their knowledge and insights to new challenges in the compliance sector, or in the global marketplace, regardless of industry.
To become A key player in an increasingly fundamental activity for all types of companies, industries, and financial firms, including:
Corporate global risk manager
Global legal specialist
Audit & compliance coordinator
Ethics program specialist
Corporate social responsibility manager
Security and compliance manager
One Programme, Two Formats
This program is structured to give you the flexibility to learn in the way that best works for you. Whether you choose the part-time or the full-time format, you gain the same global content, access to world-class faculty, and will be awarded with the same Master's degree and the same certificate and one-week academic experience in Global Corporate Compliance in NYU School of Law, regarded as one of the most prestigious and selective law schools in the world. The part-time format, intended for working professionals, combines online classes with face-to-face periods at IE's campus in Madrid, while the Full-Time format requires 10 months of full-time study in Madrid.
An Enriching Learning Experience
During the program students will gain knowledge of the key areas involved in the role of a Compliance Professional, contributing to the transition of the compliance profession to the international stage and across various industries. In addition to its modern curriculum, highlights of the program include a practical teaching methodology based on case methods, role-playing, class simulations, and debates, all of which shape students into the professionals required by today's market.
360º Overview of Corporate Compliance
The program is structured to be a perfect combination of compliance disciplines and business skills required in a corporate environment while applying the most sophisticated IT compliance solutions. Students will attend Compliance Live Seminars, a series of interactive sessions on Compliance hot topics given by the most varied and renowned professionals in the field.
Win an Internship at Evershed Sutherland Nicea
Students will team up to solve a complex practical case that will test all the tools learned throughout the program. One or several students from the winning team will be granted an internship to work on the compliance department of Eversheds Sutherland Nicea Madrid office.
Experience a Week in NYU School of Law
The program includes a one-week Global Experience module on US Corporate Law & Governance Programme at New York University School of Law campus in New York City. Upon completion, students will receive a certificate from NYU School of Law.
Careers
Companies increasingly demand professionals with a global perspective and a set of interdisciplinary skills able to add value in complex international transactions.
If you want to develop a career with impact, take the next step to become a global professional that plays an increasingly vital role in international business. Today's professionals are being confronted with a brand new and complex set of regulatory challenges—and a valuable opportunity to make a difference in the world.
Last updated Aug 2019
About the School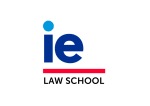 Explore a different way of understanding law that prepares you for the world, whatever it may be.
Explore a different way of understanding law that prepares you for the world, whatever it may be.
Read Less