Read more about this programme on the school's website
Programme Description
Our MSc Finance degree is designed to provide a framework for consolidating and enhancing students' finance and economics skills. Students have the opportunity to learn from experienced finance specialists and the chance to develop advanced knowledge in preparation for practice or further professional training.
Deregulation, globalization and the effect of the worldwide economic crisis across international stock markets have led to a growing interest in the subject of finance. Professionals in today's market need to be adept at managing investments of both a financial and economic nature and use sound and informed judgment in order to make crucial decisions.
Lincoln's MSc Finance offers students the opportunity to explore practice in the context of relevant contemporary theory and research. Students can go beyond the fundamental theories to study advanced techniques, with a focus on quantitative methods and developing their critical-thinking skills. The programme is both quantitative and research-orientated in nature.
How You Study
Students will be taught by staff who are research specialists in finance, providing the opportunity to develop advanced knowledge and skills in preparation for practice or further professional training.
At Certificate Level students will study four compulsory modules:
Financial Reporting
Corporate Finance 1
Portfolio Analysis
Quantitative Methods for Economics and Finance 1
Following this, the Diploma Level incorporates four more compulsory taught modules:
Bond Markets and Investment Analysis
Corporate Finance 2
International Macroeconomics and Finance
Quantitative Methods for Economics and Finance 2
Students then complete the final master's stage of the programme through a dissertation supported by a research methods module.
Part-time students will complete the programme within two years. The programme structure for part-time study will be at the discretion of the programme leader.
Contact hours
Each taught module at Certificate and Diploma level has three hours of timetabled contact time (lectures, seminars, and workshops) per week for 12 weeks, plus assessment. You will normally study four modules per term and therefore 12 hours per week.
Please note irrespective of whether you are a full-time or part-time student your hours of study may vary from term to term and can be spread throughout the week.
The postgraduate level study involves a significant proportion of independent study exploring the material covered in lectures and seminars. As a general guide, for every hour in class students are expected to spend at least four-five hours in an independent study. For more detailed information please contact the programme leader.
How You Are Assessed
Assessment methods reflect the different theoretical and practical approaches and learning outcomes of each individual module. They include unseen written examinations and individual coursework.
Formative assessments such as problem-solving in seminars or class tests are integrated into the programme. Whether the assessment is formative or summative, students will be offered feedback with the aim of ensuring that it contributes to the learning process. Some coursework and module projects will be marked and returned during the teaching period, providing written feedback to the students and allowing them to identify problems in time to work on them before the final assessment.
Entry Requirements
First or second class honours degree and grade C in A-Level Mathematics.
Students from quantitative social sciences, engineering, and IT backgrounds are encouraged to apply. Students are expected to demonstrate a sound working knowledge of mathematics and statistics.
Alternatively, prior work experience in a related field will be considered in place of a degree at the discretion of the teaching team.
International Students will require the English Language at IELTS 6.0 with no less than 5.5 in each element, or equivalent. http://www.lincoln.ac.uk/englishrequirements
Last updated Jan 2020
About the School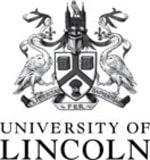 Since being opened by Queen Elizabeth II in 1996, the University of Lincoln has invested more than £300 million in its buildings and facilities.
Since being opened by Queen Elizabeth II in 1996, the University of Lincoln has invested more than £300 million in its buildings and facilities.
Read Less