Read more about this programme on the school's website
Programme Description
This practice-led MA offers the opportunity to advance your practical and theoretical understanding of media production processes in a professional and creative environment.
The programme is informed by industry professionals and our academic team who are actively engaged in research, professional practice, filmmaking, and publishing. You will have the chance to develop the professional skills required by senior managers and professionals in the media and to cover the ethics, laws and regulatory frameworks that govern and affect the industry.
You will have the opportunity to develop your practical production skills in our Media Broadcast Centre. You will have the chance to tailor your learning to your interests and career aspirations by choosing to focus on the creative production of programmes in fiction, documentary or experimental forms across a wide range of media platforms.
How You Study
This course is designed to provide an educational context through practical workshops in production techniques, lectures and seminars, through which you will have the opportunity to develop an advanced level of creative, conceptual, technical, critical, organizational and research skills, all of which can be appropriate to employment in the media industries. Independent working engages with production projects, research and the completion of academic assignments.
Contact and Independent Study
Weekly contact hours on this programme may vary depending on the individual module options chosen and the stage of the study.
The postgraduate level study involves a significant proportion of independent study, exploring the material covered in lectures and seminars. As a general guide, for every hour in class students are expected to spend two-three hours in an independent study.
For more detailed information please contact the programme leader.
How You Are Assessed
Assessment is conducted using a range of strategies which include media productions, programme pitches, presentations, case studies, and essays.
The University of Lincoln's policy on assessment feedback aims to ensure that academics will return in-course assessments to you promptly – usually within 15 working days after the submission date.
Features
Research
Media academics conduct internationally recognized research in a variety of topics, including Spielberg studies, film and medievalism, exploitation studies, and film and gender.
Industry Links
Many academic staff is current media practitioners who are engaged with professional bodies, such as the Royal Television Society, the British Society of Cinematographers and the British Association of Film, Television and Screen Studies, ensuring that course content is informed by the latest industry developments. BAFTA-winning television dramatist Neil McKay and documentary-maker Nick Gray are visiting professors in the School.
Visiting Speakers
Students on this course have the opportunity to hear from visiting guest speakers from many parts of the Film and TV industries. See here for details:
http://www.lincoln.ac.uk/home/fm/abouttheschool/visitingspeakers/
Entry Requirements
First or upper second class honours degree in a relevant subject or equivalent professional experience.
Last updated Jan 2020
About the School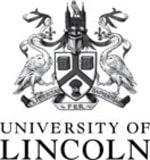 Since being opened by Queen Elizabeth II in 1996, the University of Lincoln has invested more than £300 million in its buildings and facilities.
Since being opened by Queen Elizabeth II in 1996, the University of Lincoln has invested more than £300 million in its buildings and facilities.
Read Less