Read more about this programme on the school's website
Programme Description
Please find out the measures devised by the University of Bologna to begin next academic year in the best possible way.

Academic year 2020/21 – For the first semester, remote teaching activities will run in parallel with classroom teaching activities

During the first six months of a.y. 2020/21, the University of Bologna will offer blended teaching activities, held in classrooms but also accessible remotely. During the past months, the University has worked to ensure all classroom activities can resume for the greatest possible number of students while complying with safety regulations and protocols.

The University is focusing on two aspects: on the one hand, it is working on how to adapt classrooms using new technological infrastructure; on the other, it is implementing the transformations necessary to assist teachers in the process of constantly improving teaching methods.

International Students: how to prepare for enrolment -> check here all the info you need.
The Master's degree in Fashion Studies – FAST – is an innovative program developed by the University of Bologna and delivered in English. It focuses on various academic platforms, based on the tradition of cultural studies, entangled with economics disciplines, and with teachings related to the design field. Located in one of the main fashion districts of Italy, Rimini, FAST enables a full-scale knowledge on the basic subjects concerning the fashion field (design, communication, semiotics, photography, aesthetics, etc.) alongside the operational approach of company management.
Fashion Studies – FAST is divided into three curricula. The first year provides for a preparatory calendar including a range of course units in common. From their second year, students will be asked to choose a more specific curriculum among:
Culture of Fashion: it provides in-depth knowledge of the main aspects of Fashion trends and communication, and develops the methodological instruments for the cultural and historical analysis of Fashion and of the creatives processes;
Strategy in Fashion Management: it provides appropriate tools for analyzing the structure of Fashion companies, and for actively operating in the related market, through the application of managerial tools and strategies;
Design for Fashion: it provides a full-scale knowledge of the methods and practices of Fashion design, under both a contemporary and a historical perspective.
All three curricula allow partial overlapping, as well as 300 hours internship in alternative with seminars or laboratory activities.
Fashion Studies – FAST is a balanced symbiosis of multicultural subjects combined with new learning resources. Besides the proven experience of a highly selected teaching staff, FAST is enriched by the direct intervention of worldly known fashion designers and protagonists of the fashion industry.
* The new regulations are conditional upon the ministerial approval.
5 reasons to enrol in the degree program
A multidisciplinary approach between Humanities and Economics
In this degree program, you will study in a multicultural environment and develop cross-cultural competencies
You will learn to interact in English in an academic environment and the fashion world
Thanks to workshops with professionals and visits to fashion companies and museums, you will be connected with today's real-life work environment
An interactive teaching method that includes group projects and promotes team spirit
Admission requirements
There are specific enrolment procedures for each degree program. You can find detailed information about how to apply, tuition fees and deadlines on https://corsi.unibo.it/2cycle/FashionCultureManagement/how-to-enrol
Study grants and subsidies
University students may obtain economic support during their studies from the Emilia Romagna Region, the University of Bologna, and other external bodies.
https://www.unibo.it/en/services-and-opportunities/study-grants-and-subsidies
Tuition fees exemptions
Check our website to know which are the required documents to apply for full exemptions and special subsidies.
Last updated Jul 2020
About the School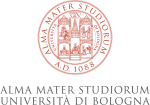 The Alma Mater Studiorum, the oldest university in the Western world, paves the way for innovation through an increasingly rich program catalog, cutting-edge research, and a constant and increasingly ... Read More
The Alma Mater Studiorum, the oldest university in the Western world, paves the way for innovation through an increasingly rich program catalog, cutting-edge research, and a constant and increasingly broad international perspective.
Read Less