Master in European Studies - Governance and Regulation
Home ›
Master ›
Master in European Studies - Governance and Regulation
Programme Description
The complex development of the European Union has increased the need for comprehensive expertise in European affairs as well as the sources and effects of integration at all levels of government and in the private sector. ZEI's Master in European Studies - Governance and Regulation prepares students for an international career in EU institutions, international organizations, national administrations, NGOs and global companies.
The program examines the implications of EU governance for the EU as well as for its Member States and other staekholders. The program also introduces ZEI students to the basic theories and methods of economic integration and economic and monetary governance in the EU.
Political decisions and legislative acts in the EU continuously generate new regulatory frameworks. The regulation of network industries (electronic communication, energy, logistics) as well as of the financial sector are taught and analyzed in the framework of ZEI´s Master program. The interplay between governance and regulation constitutes today's reality in the European Union. ZEI's English-speaking post-graduate Master program is a research-based response to this development. It enables European and non-European young professionals to become experts in the interplay between political, legal and economic aspects that constitute today's life in the European Union as well as the EU's relations with other parts of the world.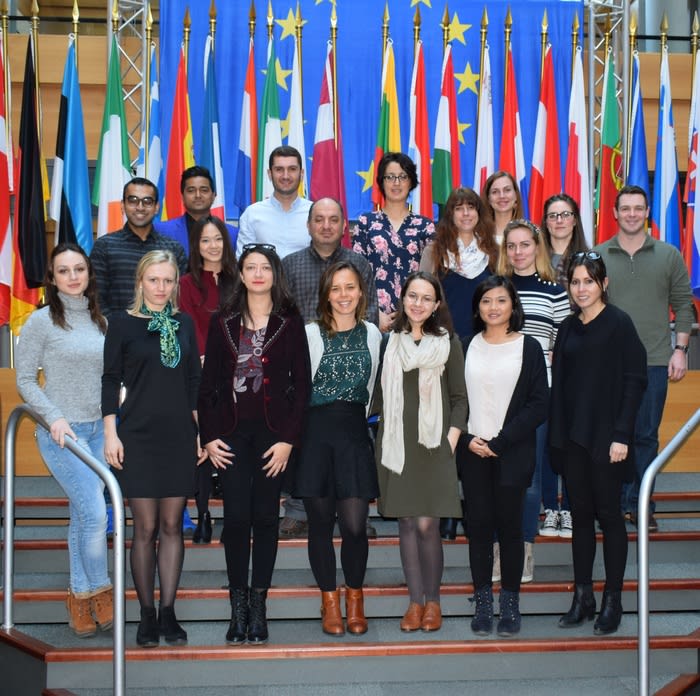 photo courtesy of the Center for European Integration Studies (ZEI)
Admission
Requirements
An above-average and completed, career-qualifying higher education degree (minimum Bachelor) with at least 180 credit points (CPs) according to the ECTS system.
Proof of very good verbal and written English skills.
Relevant work experience of 1 to 2 years (Students who in their undergraduate studies have obtained 240 ECTS points require 1 year, students who have obtained 180 ECTS points require 2 years work experience).
Faculty
The program's faculty comprises renowned academics and practitioners, coming from different European countries. Leading experts in European integration studies and the international scientific community prepare students for a career in European institutions, the business sector or politics. ZEI students are provided with teaching standards of the highest quality and benefit from an enriching diversity of methodological approaches.
Every year, up to 32 ZEI students develop their exciting international career opportunities based on the profound and interdisciplinary knowledge which ZEI's Master program provides.
Last updated Feb 2020
About the School

The Center for European Integration Studies (ZEI) provides future oriented research on unresolved issues of European integration and the global role of Europe. The work of ZEI - basically in the field ... Read More
The Center for European Integration Studies (ZEI) provides future oriented research on unresolved issues of European integration and the global role of Europe. The work of ZEI - basically in the fields of political science and law - is applied and linked with innovative knowledge transfer. Currently, ZEI research covers two research areas:
Read Less