Programme Description
Objectives
The programme is designed to benefit individual, organizations and the entire society in Africa. Entrepreneurial activities are highly promoted the world over. In every society, the need for new business cannot be overemphasized. Existing organizations also require creative ideas and innovations that would make them exploit and develop new business approaches, as well as expansion, diversification and enhancement of competitive position. All these are career opportunities for students in this program.
Programme Structure
The program is structured in such a way to combine on-site learning activities with off-site activities. The intensive on-site learning activities are preceded by preparatory reading and related exercises for submission to the school. There is also post-session follow up work involving activities like problem-solving assignment, paper writing based on field research, and independent reading.
Along with a highly intensive and motivating curriculum, students will have time to pursue an Entrepreneurial Project (30 credits) on their own. The projects will be presented to a panel of bankers and or micro-finance institutions with possibility for securing loan/financing to feasible and sound projects. A highly qualified teaching staff and experienced business mentors will assist students in developing their business projects.
The program consists of the following nine broad modules and an entrepreneurial project:
Entrepreneurial Process and Opportunity Recognition
Entrepreneurial Marketing
Feasibility Analysis
Entrepreneurial Finance and Resource Acquisition
Managing New Venture Growth
Management and Organizational Change
Research Methods
Statistical Analysis.
Entrepreneurial Project
The program is offered on a part-time basis. Students are required for on-site sessions at the program venue for three to four weeks after every three months making a total of nineteen classroom weeks. Thereafter they will undertake research leading to their entrepreneurial projects for five to six months at places of their choice.
Learning outcomes
Graduates from this program should be able to create new businesses as well as exploring new business opportunities and thinking within existing organizations. More specifically, students should be capable of developing business opportunity into viable and successful new businesses; examine and convert information into feasible business proposal; manage and sustain the growth of newly established business venture. Further, students from already established businesses should be capable of grasping new business opportunities for their organisation; identify and evaluate various innovative strategies for value creation in their organizations; deal with complex business environment in a way to strengthen organizational competitiveness.
Admission Criteria
Admission requirements for Master Programme in Entrepreneurship will be as follows:
Bachelor's degree from a recognized University or equivalent
Internationally recognized full professional qualification
Proficiency in both spoken and written English
Application Procedures
Candidates must submit an application form with the following:
Certified copy of degree or professional certificate
Copy of official transcript
Current curriculum vitae
At least one letter of recommendation from a person who is in a position to judge the candidate's ability
A non – refundable processing fee of US$ 30
Last updated Apr. 2020
About the School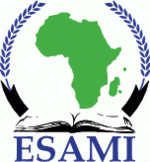 The Eastern and Southern African Management Institute (ESAMI) is an intergovernmental regional management development centre. ESAMI's head office is located in Arusha, Tanzania.
The Eastern and Southern African Management Institute (ESAMI) is an intergovernmental regional management development centre. ESAMI's head office is located in Arusha, Tanzania.
Read Less
Arusha ,
Nairobi ,
Dar es Salaam ,
Lusaka ,
Kampala ,
Windhoek ,
Mbabane ,
Harare ,
Maputo ,
Lilongwe
+ 9 More
Less