Master in Digital Marketing - Face-to-face
Home ›
Master ›
Master in Digital Marketing - Face-to-face
Programme Description
One of the main profiles currently demanded by companies has to do with the digital environment. For this reason, a Master in Digital Marketing will not only prepare you to lead online strategy projects, but it will help you strengthen your CV.
The Master in Digital Marketing of EUDE will allow you to know all the tools and techniques of Online Marketing in its different fields, such as SEO, SEM, Analytics and Web Usability, Social Media, Big Data, CRM, Mobile Marketing, E-Commerce, etc. .
Choose to train at EUDE Business School, one of the most important business schools in Europe that has already trained more than 100,000 students, with master's degrees that appear in the top positions of prestigious international rankings.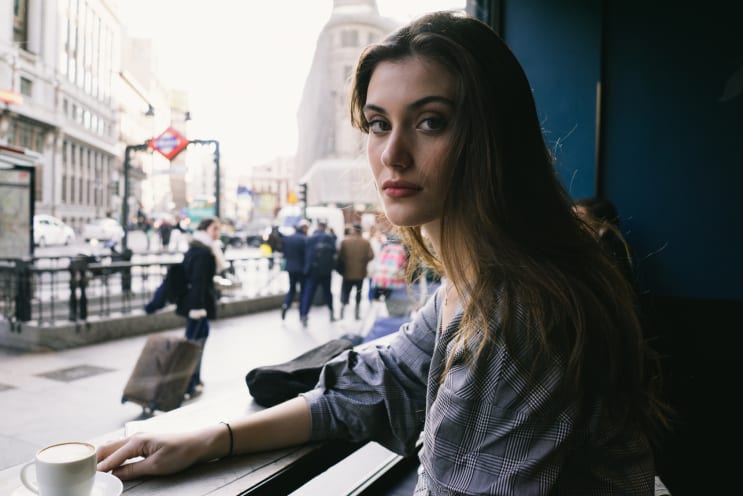 Competences and Professional Exits of the Master in Digital Marketing
By passing the Master in Digital Marketing you will acquire the following professional and personal competences:
Develop and globally manage digital marketing plans and online projects.

To know in depth the online medium, which will allow you to plan and develop effective and efficient real strategies.

Create websites optimized for search engines and focused on conversion, develop online stores and plan integral e-commerce projects.

Create online communication campaigns 360 degrees.

Develop their professional work as Social Media Manager , successfully managing the brand image and communication between consumers and brands in different social networks.
Develop your professional work as an SEO consultant and recruitment expert .
Lead departments and accounts of large clients in the field of PPC / SEM campaigns , with special emphasis on all the compositions and optimizations of Google Adwords.

Generate and implement comprehensive Email Marketing plans.

Lead project Web architecture and become an expert in web analytics.
Master's Programme in Digital Marketing
1.INTRODUCTION TO DIGITAL MARKETING
2. DIGITAL STRATEGIES AND PROJECTS
3.DIGITAL TRANSFORMATION
4.CX: CUSTOMER EXPERIENCE
5. WEBSITES DESIGN AND DEVELOPMENT
6 ARTIFICIAL INTELLIGENCE AND VIRTUAL ASSISTANTS
7. STRATEGIC PLAN OF ELECTRONIC COMMERCE
8. TECHNOLOGICAL SOLUTIONS AND PAYMENT METHODS
9.E-COMMERCE
10.MOBILE MARKETING
11.DIGITAL PUBLICITY
12.AFFILIATE MARKETING
13.DIGITAL MEDIA PLANNING
14.SOCIAL MEDIA STRATEGY
15.EMAIL MARKETING
16.INBOUND MARKETING
17.SEARCH ENGINE OPTIMIZATION- SEO
18.SEARCH ENGINE MARKETING- SEM
19. DIGITAL MARKETING PLAN
20.CRM AND GROWTH HACKING
21.BUSINESS INTELLIGENCE: BIG DATA
22. WEB ANALYSIS
23.GOOGLE ANALYTICS
24.LEGISLATION, SECURITY AND PRIVACY IN THE NETWORKS
25. MASTER'S END PROJECT *
The Master's Thesis Project (PFM) aims at the practical application of the knowledge and tools acquired by the student during the program, to an entrepreneurial initiative or to a substantial improvement of an existing business activity, through the development of a Business Plan o Business Plan.
* The PFM is mandatory only for face-to-face modalities.
Methodology of the Master in Digital Marketing
The work methodology developed at EUDE Business School is based on the Case Method . An eminently practical training is the best basis for the student to acquire the knowledge, skills and experiences that the company needs. The cases developed in each area of knowledge are success stories that offer the student a wide margin for analysis and discussion.
The classroom with small groups or the EUDE Virtual Campus, a leading platform at European level, will be the most appropriate forums for students to share their opinions and reflections on each document.
The syllabus has been prepared under the supervision and advice of leading companies in the sector , as well as a faculty consisting of executives and former directors of multinational and national companies (Telefonica, Deloitte, DHL, Inchaersa, Geindesa, Debebé or Drommer Consulting) .
Last updated Mar 2020
About the School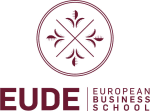 In its mission to provide practical training based on management and leadership in various business enterprises, EUDE Business School, offers students Master and Postgraduate programs designed to trai ... Read More
In its mission to provide practical training based on management and leadership in various business enterprises, EUDE Business School, offers students Master and Postgraduate programs designed to train professionals from home sector.
Read Less