Master in Criminology and Criminal Justice
Home ›
MA ›
Master in Criminology and Criminal Justice
Read more about this programme on the school's website
Programme Description
In the 21st Century, the means by which we respond as a society to crime and victimization is under greater scrutiny than ever before. How we respond to cases of historic sexual abuse, the use of imprisonment as a just and effective means of punishing or rehabilitating criminals, and the challenges posed by organized crime and international terrorism, mean criminological and legal scholarship are being brought to the forefront.
This course is designed to furnish students with the conceptual tools needed to engage with such issues, imparting a broad range of cognitive, analytical and general transferable skills including judging and evaluating evidence, interpreting data, generating and synthesizing information, and formulating reasoned arguments.
How You Study
Students can learn to engage with criminological knowledge and to approach the legal questions raised by this in a reflective and critical way. Drawing on staff expertise across both social science and legal disciplines, students have the opportunity to study and engage in research on Criminological Theory, Penology and Penal Policy, Terrorism, Policing, International Criminal Justice Systems and Criminological Research Methods, amongst many other issues of contemporary relevance to both criminologists and criminal lawyers.
Combining both social science and legal education, the degree aims to offer a rigorous programme enriched by research, scholarship and knowledge exchange, to prepare students for study and research at postgraduate level, and for the workplace.
Students on this programme complete four core modules and two optional modules, plus a dissertation.
Core Modules
Critiquing Criminological Theory
International Penology and Penal Policy
Researching Social and Political Sciences
Introduction to Criminal Justice
Optional Modules
Police Powers in the Criminal Justice System
Green Criminology
International Criminal Justice
Gender, Deviance, Crime, and Society
State Crime & Atrocity
Transnational and Organised Crime
Terrorism
Contact an Independent Study
Weekly contact hours on this programme vary depending on the module being delivered and the stage of the study. The postgraduate level study involves a significant proportion of independent study, exploring the material covered in lectures and seminars. As a general guide, for every hour in class students are expected to spend at least two-three hours in an independent study. For more detailed information please contact the programme leader.
How You Are Assessed
The way students will be assessed on this course will vary for each module. It could include coursework, such as a dissertation or essay, written and practical exams, portfolio development, group work or presentations to name some examples.
Assessment Feedback
The University of Lincoln's policy on assessment feedback aims to ensure that academics will return in-course assessments to students promptly – usually within 15 working days after the submission date.
Entry Requirements
First or second class honours degree in a relevant subject.
Last updated Jan 2020
About the School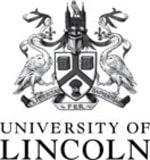 Since being opened by Queen Elizabeth II in 1996, the University of Lincoln has invested more than £300 million in its buildings and facilities.
Since being opened by Queen Elizabeth II in 1996, the University of Lincoln has invested more than £300 million in its buildings and facilities.
Read Less