Master in Creative Writing
Home ›
MA ›
Master in Creative Writing
Read more about this programme on the school's website
Programme Description
Our MA in Creative Writing provides opportunities to work closely with practising creative writers and hear from professionals from the publishing industry in guest lectures.
This program aims to encourage you to balance creative practice with critical analysis, reflect on production processes and hone your skills. There is a strong emphasis on the productive writer as a productive reader who is familiar with the literature being produced around them.
You have the opportunity to work in a variety of literary genres and there is support for students who want to publish their work. There is the opportunity to develop a portfolio of creative work and build a network of contacts in preparation for a career in the creative industries.
Days Taught
This program is taught on Wednesdays.
How You Study
Teaching on this program takes place in seminars and workshops.
You will have the opportunity to work with published writers from within and outside the University and have the chance to hear from professionals such as literary agents about the process of getting published. There are also readings from established writers who will speak about their work and also run workshops.
You have the opportunity to read your work to an audience at termly symposia and you have the chance to have work published and receive feedback from readers outside the University.
Modules aim to develop the skills required to become a successful writer and the course aims to provide the creative freedom to become proficient through practice in your favoured genre.
Contact and Independent Study
Weekly contact hours on this program may vary depending on the individual module options chosen and the stage of the study.
The postgraduate level study involves a significant proportion of independent study, exploring the material covered in lectures and seminars. As a general guide, for every hour in class, students are expected to spend two-three hours in an independent study.
How You Are Assessed
You will be continuously assessed through a variety of exercises.
These range from writing prose fiction, poetry and drama, adapting work from one genre to another, editing, writing within the conventions of a specific genre, undertaking a piece of life-writing, familiarising with the need to undertake research for some forms of writing to produce an A5 pamphlet in whatever genre the student wishes to work, designing a cover, acquiring a copyright and ISBN, and publishing electronically. The final piece of work required is a 15,000-word creative dissertation.
Every piece of work submitted must be accompanied by a critical evaluation (except for the pamphlet).
The University of Lincoln's policy on assessment feedback aims to ensure that academics will return in-course assessments to you promptly – usually within 15 working days after the submission date.
Entry Requirements
First or upper second class honours degree in a relevant subject.
International Students will require the English Language at IELTS 7.0 with no less than 6.5 in each element, or equivalent.
Last updated Jan 2020
About the School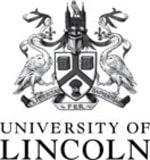 Since being opened by Queen Elizabeth II in 1996, the University of Lincoln has invested more than £300 million in its buildings and facilities.
Since being opened by Queen Elizabeth II in 1996, the University of Lincoln has invested more than £300 million in its buildings and facilities.
Read Less