Read more about this programme on the school's website
Programme Description
The MSc Accounting at the University of Lincoln is a conversion Master for those with a non-accounting background who wish to move towards an accounting-related career path.
In today's globalized economy, standardized financial reporting is of utmost importance. This programme is designed to provide students with the opportunity to develop the skills required to progress to senior positions in accountancy.
Academically rigorous, the MSc Accounting programme provides students with the opportunity to both explore accounting practice in the context of contemporary theory and research and make sound financial judgments and recommendations.
Course content is reviewed regularly in line with industry practice, allowing students the chance to develop a thorough understanding of the International Financial Reporting Standards currently used by professionals around the world.
Accreditations
MSc Accounting students will be exempted from CIMA (Chartered Institute of Management Accounting) papers BA1, BA2, BA3 and BA4 plus P1, AIA (Association of International Accountants) Paper 1, Paper 3 and Paper 6 as well as ACCA F1, F2, F4, F5 and F7 papers.
How You Study
The taught element of the programme consists of six compulsory modules and one optional module.
Term 1
Financial Accounting - Single Entity (30 credits)
Management Accounting - Product and Service Costing (15 credits)
Management Accounting - Planning and Control (15 credits)
Term 2
Financial Accounting - Group Reporting (15 credits)
Current Issues in Governance and Finance (15 credits)
Management Accounting - Decision Making (15 credits)
Optional Module (15 credits)
The following is a list of options:
Social Entrepreneurship (15 credits)
International Entrepreneurship (15 Credits)
Strategy Making (15 Credits)
Global Supply Strategies (15 credits)
Sustainability Leadership (15 credits)
Comparative Human Resource Management (15 credits)
How You Are Assessed
Assessment is by exam and written coursework.
The University of Lincoln's policy on assessment feedback aims to ensure that academics will return in-course assessments to you promptly – usually within 15 working days after the submission date.
Features
The Business School has an experienced team of staff, which is made up of academically and professionally qualified lecturers with relevant industrial experience and finance experts with wide research interests.
The Lincoln International Business School hosts a series of visiting speakers each year. As part of the School, students will have the opportunity to learn from industry experts. Previous speakers have included representatives from organizations such as Deloitte, Santander, HSBC, Innocent, The Institute of Internal Auditors and Sir David Tweedie (ex-Chairman of the IASB).
Students also have the chance to build their skills and knowledge further with extra-curricular activities such as joining a society, volunteering or becoming a Student Ambassador.
Student Managed Investment Fund
The Lincoln International Business School has a new opportunity for our students across our finance and banking programmes. The business school has set up an investment fund for students to experience purchasing shares to create a portfolio, with the aim of achieving positive results through stock market analysis.
Students will be managing real money with the objective of positive returns whilst managing risk. Industry veteran and long-time lecturer Hao Quach will help support the students throughout, with many years of experience in all aspects of investment banking and 20 years teaching in multiple countries, Hao will use his experience to ensure the stability of the fund and provide guidance. Find out more by clicking on this link:
https://www.lincoln.ac.uk/home/lbs/studentmanagedinvestmentfund/
Entry Requirements
First or second class honours degree and grade C in GCSE Mathematics.
Please note that this course may not be suitable for students who have completed an undergraduate programme in accounting or finance within the UK.
International Students will require the English Language at IELTS 6.0 with no less than 5.5 in each element, or equivalent. http://www.lincoln.ac.uk/englishrequirements
The University of Lincoln offers international students (non-EU/UK) who do not meet the direct entry requirements for a postgraduate degree course the option of completing a pre-master's programme at the university's International Study Centre. Click here.
Last updated Jan 2020
About the School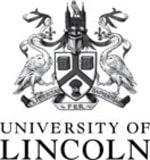 Since being opened by Queen Elizabeth II in 1996, the University of Lincoln has invested more than £300 million in its buildings and facilities.
Since being opened by Queen Elizabeth II in 1996, the University of Lincoln has invested more than £300 million in its buildings and facilities.
Read Less