Programme Description
Master of Human Resource Management

The specialty International Human Resources Management (IHRM) is designed to train generalists in the field, qualified to hold any employment in a department of human resources of an international company or an international consulting firm. 70% courses are taught in English by French and foreign teachers, executives and experts from companies and international firms.


Terms access

Access to this specialty is open:
students who have completed 60 credits of the first year of the Masters in Human Resources Management have met the conditions specific assessment and analysis of their application;
students who have completed 60 credits of another first-year Master Management, to holders of a Master first year of a Bachelor's Degree, a Diploma of College of Commerce or any other equivalent qualification after examination of their academic record and success in a selection test.

The file will present the academic background of the last 3 years of study, curriculum vitae and a handwritten covering letter in English to two pages. Students will also demonstrate their language proficiency (TOEFL, TOEIC, Cambridge First Certificate, Cambridge Proficiency, certificates, grades in foreign language teaching)


Programme

Semester 1


UE1-Corporate Human Resources Management
EU2 - Staffing and Managing People
UE3 - Organizational Behavior
EU4 - Organizational Change and Development
EU5 - International Law and Labor Relations
EU6 - Information and Communication System
UE7 - Managing Compensation and Performance
EU8 - Leadership, Team and Intercultural Management
UE9 - HR Management Control and Planning

Semester 2


EU10 - Internship, Master's thesis, Team Project, Conferences


Course Search - Access to Doctorate

Students wishing to pursue a doctorate in management science must validate the teaching unit EU11 "HRM Research" by replacing professional education units EU5, EU6, EU9 and make a research paper EU10 (Master's thesis).


EU11 - HRM Course Search: Theory of Organizations; research protocol, research methods.


Internships

Compulsory internship for a period of 6 months should be conducted during training.
Last updated Mar 2020
About the School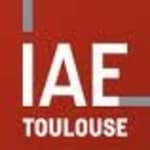 The University of Toulouse Graduate School of Management (Institut d'Administration des Entreprises - IAE) offers degrees at undergraduate, graduate and doctoral levels in management for both full tim ... Read More
The University of Toulouse Graduate School of Management (Institut d'Administration des Entreprises - IAE) offers degrees at undergraduate, graduate and doctoral levels in management for both full time higher education and continuing education students. The main disciplines of management, accounting auditing, finance, marketing, human resource management, and strategic management are taught within a professionally-oriented framework. Teaching styles, international contacts, integration of top-level professionals are all designed to meet the objectives of each diploma programme and contribute to the excellent reputation of IAE among students and business professionals. Toulouse Graduate School of Management, the keys to success Located in the heart of Toulouse, IAE offers students a rich and learning environment. With up-to-date computer and library network facilities, video conferencing rooms and strong administrative support, IAE provides ideal conditions for students to adapt to local challenges and to be successful in their studies. Matching business world needs IAE Toulouse works in close interaction with the business world. Numerous agreements and company sponsored chairs organise our cooperation with economic partners. We offer students the necessary skills to take up responsibilities in any company and assist them in their career plans. Furthermore, IAE develops specific programmes to respond to companies training needs. Teaching and research Teaching and research staff at IAE actively participate in generating knowledge in their fields of expertise through numerous research publications and the organisation of conferences. Scientific excellence stands behind the national and international reputation of IAE amongst institutions of higher education and research worldwide. The research in Management is organised within the Centre de Recherche en Management (CRM - CNRS affiliated research laboratory), whose seminars and conferences are fully integrated into the programme.
Read Less