Master of artistic director in video game creation
Home ›
Master ›
Master of artistic director in video game creation
Programme Description
Pascal Luban, game designer and creative director (Ubisoft, Activision, Sony, DICE), is the reference professional who is in charge of educational validation of this training.
This Master wants to be very concrete. It is built around the student video game project. These will have to design, develop, publish and market their game. If it knows the success, they can even generate revenue. And if that is not the case, the fact of seeing his name associated with a published game is a great business card.
Programme:
Advanced Academic Training: Computer Graphics, Programming, Design - Introduction to new skills: Marketing, project management, legal bases - Development of a game concept and its prototype.
Game Development - Preparing the marketing campaign - Publication and marketing of the game (monitoring of the community, continuing the communication campaign, animation game) - Academic Advanced training to prepare them for setting up their own studio: Entrepreneurship, management - Preparation of a second project (individual or group) that students will seek to develop after the master.
The training requires 25 weeks of mandatory training in the workplace.
Formation's goal :
The industrial fabric of the video game industry today is mainly composed of small teams begin developing their own project. Publishing his game has become the key to convince investors or FAJV and unlock future funding. The purpose of this course is for the student: - Design and develop a video game - Bring the expertise it needs devices - Give the opportunity to rub shoulders with the realities of the post-publication - Above , offer the first opportunity by allowing it to develop, publish and market a play.
Validate a double degree: a title recognized by the State Level I (Bac + 5) and an international diploma.
entry requirement:
Hold a title or diploma level II (Bachelor, Bachelor) and have completed schooling of three years of higher education in the fields of gaming or 3D.
Prerequisite:
Creativity, multidisciplinary technological sensitivity, communication skills, computer literacy and Software (Photoshop, 3DS Max, game engine, programming, ...), art and contemporary culture, autonomy, team spirit.
Trades:The diploma holder, with his multidisciplinary approach can integrate a development studio and effectively fit into a small team. He will bear the responsibility for the entire project, from needs analysis to the sponsor to realization and implementation of the actions for which it is the guarantor of compliance and quality. The role of the artistic director is both strategic, organizational and managerial, and, according to the structures in which it operates, it achieves some or all of the following areas:
a client request analysis and definition of strategic recommendations
Proposal Development
Design and implementation of the project
Management Team
Competitive intelligence, market and technology trends and artistic
financial management of actions
Depending on the specialization, he will also participate in the realization of the characters and scenery in 3D, animation characters, or integration / scripting data in real-time engine of the game. The strong development of "serious games" provides new opportunities for developers of video games, as evidenced by the establishment of specialized companies in this innovative sector.
Last updated Mar 2020
About the School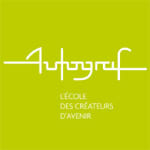 Fondée en 1982 et située au cœur du 20ème arrondissement de Paris, Autograf, école historique dans les domaines du Graphisme, du Digital, du Design d'Espace et du jeu vidéo, propose des formations val ... Read More
Fondée en 1982 et située au cœur du 20ème arrondissement de Paris, Autograf, école historique dans les domaines du Graphisme, du Digital, du Design d'Espace et du jeu vidéo, propose des formations validées par des diplômes d'état ou reconnus par l'état. Ecole à taille humaine, chaque étudiant bénéficie d'un accompagnement individualisé par les professeurs et l'équipe pédagogique.
Read Less