Master's Degree in Entrepreneurship, Venture Capital and Private Equity
Home ›
Master ›
Master's Degree in Entrepreneurship, Venture Capital and Private Equity
Programme Description
This Master's degree will provide you with the knowledge and experience you require to promote entrepreneurship, with a special emphasis on funding as the key issue. Within the current macroeconomic context, given the lack of existing credit, venture capital industries and private equity companies are increasingly becoming a funding alternative in their own right for companies.
Barcelona stands out since it has a large number of entities specializing both in private equity and in corporate finance which support and fund the development of new companies.
In some circles Barcelona is now, being presented in the same way that Silicon Valley was presented in the United States at one time.
At UIC Barcelona we aim to promote an entrepreneurial spirit and the creation of companies in our society and for that reason, we offer you the best education in this field.
Objectives
To identify and quantify risks in the area of transaction services via an analysis of the position of the company and the identification of the most important factors.
To improve your education and guide your professional career in the area of corporate finance, thus increasing your employability and opportunities to work in this sector.
To develop skills and abilities in order to be able to take on a position in the private equity sector or in companies that are open to international markets.
To master the venture capital investment cycle as well as the specific methodologies and typologies involved in financial modelling.
To guide you towards the creation of a new company or increase the intrapreneurial ability of a company by searching for new business models.
Who is aimed at
This Master's degree is for you if:
You are a recent graduate of an undergraduate degree in Business Administration and Management or Engineering.
You are a junior professional.
You would like your career to move towards setting up a new business, developing a new concept or business area within a specific company.
If you would like to specialize in venture capital, private equity, transaction services or corporate finance.
Professional opportunities
Venture capital and Private Equity funds
Transaction service departments and corporate finance positions in auditing firms and financial consultancy firms.
Venture capital and private equity departments in investment banks.
Jobs in strategic consultancy and finance companies.
Academic accreditation
Master's Degree in Entrepreneurship, Venture Capital and Private Equity
Curriculum
First semester
Venture Capital - Entrepreneurial Financing
6 ECTS (compulsory)
Professor: Francesc Prior Sanz
This course trains entrepreneurs for the early-stage investment landscape by teaching them to prepare financial statements for investors, choose the venture corporate structure, understand the main sources of capital for early-stage companies, identify the steps of the funding process, implement the process of raising capital, manage turnaround opportunities and understand the process of harvesting the business venture.
Entrepreneurship, Strategy & Business Modelling
6 ECTS (compulsory)
Professor: Montgomery Davis
This course presents the concept of entrepreneurship and the related theories as well as defining business models and strategy. The course also covers business model patterns and operations and the role of information management and business model design. The ultimate goal is to help students generate their own Business Plan.
Technology, Innovation & Leadership
6 ECTS (compulsory)
Professor: Carlos Cosials
This course aims to teach students how to manage the innovation process in a technology-driven company in order to improve the way new products are introduced into the markets. To succeed in the entrepreneurial process, as part of this course, students will learn how to organise project development teams in order to achieve a general understanding of how information systems are managed.
Private Equity - Advanced Corporate Finance
6 ECTS (compulsory)
Professor: Fernando García (KPMG)
This course covers the private equity industry and its transactions. It presents the main models, techniques, and activities undertaken by private equity investors; the difference between private equity and venture capital; who the investors in private equity are; the main income drivers of private equity; the institutional vehicles used for private equity investments; the management of private equity funds; valuation techniques and their application to deal-making in private equity settings.
Portfolio Management
3 ECTS (optional)
Professor: Juan Antonio Astorga
This course teaches students the conceptual framework for diversification and portfolio risk management, by applying derivatives to manage the risks of financial decisions. Students will see the benefits of using options, futures, forwards and swaps in portfolio risk management and gain hands-on experience managing a hypothetical asset portfolio that includes venture capital/private equity investments.
Social Entrepreneurship
3 ECTS (optional)
Professor: Andrea Balletbò Roldán
This course presents the concepts of social economy, social entrepreneurship and social business, and the differences between social business, regular business, NGOs and CSR. Of special relevance are the concepts of a non-profit business, social innovation and the actors involved in the social entrepreneurship ecosystem. The ultimate goal is to help students generate a social business idea and turn it into a social business model.
Marketing
3 ECTS (optional)
Professor: Josep M. Rius
Students will be able to learn the main concepts related to the marketing of new ventures, such as the frame of reference that applies to the company. Students will be taught to handle marketing issues in a systematic, methodical manner and gather relevant information for their company from both internal and external sources (market research). The ultimate goal is to teach students how to prepare and implement a marketing plan.
Venture Capital, Private Equity Law, and Taxation
3 ECTS (optional)
Professor: Xavier Xivillé (Cuatrecasas) and Jeff Turner (Iona College)
This course will cover all the main legal and taxation issues related to VC/PE transactions, including regulatory frameworks for private equity and venture capital; investment vehicles in private equity and venture capital transactions; due diligence; the equity investment structure; acquisitions; leveraged buyouts and taxation in exit strategies.
International Financial Reporting Systems for Private Equity Investors
3 ECTS (optional)
Professor: Ramon Bastida/Ernest Solé Udina
This course provides an introduction to international financial reporting for international private equity investors and presents the conceptual framework for financial reporting in terms of the reporting and presentation of consolidated financial statements. Of special relevance is understanding the importance of group reporting and appreciating the particular characteristics of accounting policies for venture capital/private equity funds.
Second semester
Work placement in a company - 15 ECTS (compulsory)
Final Master's Degree Project -15 ECTS (compulsory)
Teaching body
The teaching body consists of teachers and academics complemented by professionals from the field of entrepreneurship and venture capital. They are professionals who have important positions in companies from this sector, many of which are located in Barcelona.
Admission
Required documentation
*Submit the following documents to the Information and Admissions Service:
Original certified photocopy of a university degree
Original certified photocopy of the academic certificate with the candidate's grades of completed university degrees
Certificate issued by home university stating that the degree entitles the candidate to pursue postgraduate studies in the country where it was issued
Two passport photographs
Photocopy of passport
Updated CV
Letter of motivation
Certified photocopy of other university degrees, including postgraduate degrees
If the language of the documents is not Spanish, the candidate must submit an original certified translation into Spanish of the university degree and academic certificate
English proficiency certificate or evidence of language skills
* Personal interview, if necessary
Last updated Feb 2020
About the School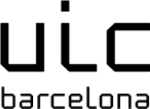 The Universitat Internacional de Catalunya (UIC Barcelona), offers you a highly personalized university education with a strong vocational element. Since 1997 we have been teaching people based on aca ... Read More
The Universitat Internacional de Catalunya (UIC Barcelona), offers you a highly personalized university education with a strong vocational element. Since 1997 we have been teaching people based on academic rigor, university life, and enriching life experiences. We have 15 degree programs and a wide range of Master's and Postgraduate degrees as well as continuing education courses in the areas of knowledge you are interested in.
Read Less