Programme Description
MSc/PGDip Oil and Gas Accounting and Management
Why choose this course?
Develop the specialist sectoral skills required by graduates from a wide range of backgrounds who wish to develop careers in the Oil & Gas and Energy sectors
Prepare participants for managerial, advisory and academic positions in the energy sector – private sector and government
Provide an intellectually challenging academic programme of study, which will demand of the student the ability to analyse, synthesise and assess key theoretical concepts and practical applications in energy with an emphasis on the business and management dimensions of the subject
Prepare participants for success in the rapidly evolving and highly competitive global business climate that characterises the energy sector
The energy sector is currently experiencing significant demands and pressures resulting in profound changes. This coupled with increasing global competition for resources is forcing all organisations to concentrate on developing strong management competencies. This course is designed for graduate level students with a wide range of backgrounds who aspire to develop careers in the Oil & Gas and related sectors. This course will enable you to develop not only skills in strategic management and business but also a sound knowledge of petroleum and energy management and an appreciation of its significance in social, political, economic, cultural and technological respects to national and international strategy and the ability to apply this knowledge to inform decision-making. This course will enable students to develop a sound understanding of the business, management and leadership skills necessary to function effectively at a senior level as a contemporary in the Energy sector, as well as develop a thorough understanding of technical challenges facing the energy sector and a thorough grounding in the technical language of the industry associated with the Energy sector. The course is also designed to develop self-confidence and the ability to present efficient, logical answers to complex problems; to give students methodological and problem-solving skills designed to assist decision making in business situations. Furthermore, the programme will facilitate discussion, debate, and analysis of business issues and problems within an international environment and develop transferable skills particularly in working with groups as well as in presentation and communication skills. What you study
Accounting and Finance
International Business Finance
International Business Economics
Understanding the Energy Industry & Energy Value Chains
Business Research Methods
International Energy Strategy
Strategic Management in the Energy Industry
International Human Resource Management
Oil and Gas Management Dissertation
How you learn
The approach to teaching and delivery is designed to provide participants with the best possible learning environment. The delivery methods will vary depending on the module of study. Most modules will utilise the standard lecture and tutorial/seminar approach but in most cases, this will be supplemented by alternative methods. These alternatives will include the use of computer-based lab sessions; guest speakers/ lecturers; live case studies; site and company visits. Delivery will also be characterised by the application of knowledge to energy sector issues through case study analysis. This encourages an inquiry-based learning approach, which is a feature of all our programmes. Participants can normally expect to undertake 5.25 hours of private study to each hour of actual class contact. How you are assessed
The assessments you will complete - coursework tasks, projects, presentations, reports and examinations – reflect the types of tasks and skills that will be expected of you in the workplace: making a case, in writing and informal presentations; analysing information and problems, to develop effective solutions; working with others on business tasks and projects; and conducting independent research on subjects allocated to you, and those of your own choice. Entry routes
A minimum of a lower second (2:2) class Honours degree in a related subject. Overseas/EU
All applicants are required to provide certified proof of competence in the English Language
Last updated Jan 2018
About the School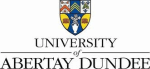 As a university we are immensely proud of our academic achievements but there is a great deal more to us. We are a modern new university, one with a long history and have quickly become one of Scotlan ... Read More
As a university we are immensely proud of our academic achievements but there is a great deal more to us. We are a modern new university, one with a long history and have quickly become one of Scotland's leading universities, highly ranked for our academic performance and with a talented group of students and academics who make us the success we are.
Read Less