Programme Description
MSc/PGDip Counselling
Why choose this course?


Train with one of the leading providers of counselling training in Scotland at a centre of excellence in terms of innovative developments in research and practice, both nationally and internationally
Practitioner training that prepares graduates to work in a variety of settings, such as primary care, as professional counsellors
Preparation to work with individual adult clients using an integrative approach, referred to as a Collaborative Pluralistic Framework for practice
Potential to progress to PhD

This course provides an opportunity to participate in high-quality innovative training in a pluralistic approach to counselling, which encompasses concepts and methods from constructionist, narrative and common factors theory and practice. You will be part of a supportive learning community in which you are encouraged to engage with the significant challenges involved in therapeutic work with individuals whose lives have been visited by fear, hopelessness and meaninglessness.

Those exiting the course after successful completion of the taught component (i.e. Postgraduate Diploma) would be eligible for the award of Postgraduate Diploma (PGDip) Counselling.
What you study
The Postgraduate Diploma can be completed over two years on a part-time basis, or in one year of full-time study. Following successful completion of the Postgraduate Diploma, students have the option to progress to the MSc dissertation, which takes a further year of study. Attendance for the Postgraduate Diploma is one day a week for part-time students and two days per week for full-time students*. There are also a series of non-residential blocks at the start and end of each year of study. Additional time is needed for clinical placements, counselling supervision and independent study. Attendance requirements for the MSc dissertation are negotiated with individual supervisors.

This course is designed to enable you to engage in an intensive and demanding process of shared learning, which aims to prepare you to become an ethical, professional, and reflective counselling practitioner. It provides a learning experience that assists you to develop a research-informed approach to counselling practice, and seeks to integrate theoretical knowledge, practical skills, and self-awareness to enhance the development of therapeutic relationships.

In addition to classroom-based learning activities, you will undertake a supervised counselling practice placement in an appropriate counselling agency in order to facilitate learning around the application of theory to practice and to develop competence as a professional counsellor.
How you learn and are assessed
You will learn through a variety of teaching and learning strategies including lectures, seminars, workshops, and the use of online learning materials, counselling placements and independent study. The course emphasises the importance of the creation of a learning community, which allows for the possibility of student choice and a collaborative approach to teaching and learning. An active, inquiry-based approach to learning is fostered, which utilises student participation, self-directed study and the use of interactive electronic media.

Assessment is by coursework and includes essays, group and individual projects, portfolio development, case studies, a final oral exam/viva and supervisor report.
Costs
In addition to the tuition fee paid to the University, participants will be required to meet the costs of clinical supervision, personal therapy and the purchase of core textbooks.

*Please note that Overseas students will only be admitted to study the MSc Counselling on a full-time basis due to UKBA visa requirements.
Entry routes
Applicants will normally hold a good Honours degree or relevant professional qualification, have at least 6 months' prior experience in a work role that involves the use of counselling skills and will have completed at least 120 hours of introductory training/study of counselling skills, theory and professional issues. All applicants are interviewed as part of the selection process.


Criminal records check required
Last updated Jan 2018
About the School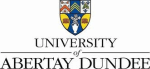 As a university we are immensely proud of our academic achievements but there is a great deal more to us. We are a modern new university, one with a long history and have quickly become one of Scotlan ... Read More
As a university we are immensely proud of our academic achievements but there is a great deal more to us. We are a modern new university, one with a long history and have quickly become one of Scotland's leading universities, highly ranked for our academic performance and with a talented group of students and academics who make us the success we are.
Read Less