MSc in Planning and Development
Home ›
MSc ›
MSc in Planning and Development
Programme Description
Overview
Become an accredited planner in one year from any undergraduate degree.
Course Content
The course's primary focus is on attaining a professional qualification.
It is designed to take your broad knowledge of planning and provide the detail that will give you the professional skills and experience you'll need to forge a career in this area.
Your dissertation may be a work-based project, working for a client organisation on a brief that they commission.
You will learn the use of techniques (GIS, design software, statistical analysis) but more importantly, how to apply them to solve problems, create new solutions for the built environment and understand the complexity of environmental management.
The Environment
You'll be working in an applied problem-solving environment, confronting genuine challenges in the field and making a real contribution to sustainable environments.
We place an emphasis on projects on live planning problems such as a Development Plan exercise for a client (local authority), on studio work and applied to learn outside the class including problem-solving with controversial proposals, such as fracking and wind farm applications.
You'll work with your fellow students in teams to find practical approaches to the management and development of the built environment.
Planning And Development Highlights
Professional Accreditations
This MSc is professionally accredited by the Royal Town Planning Institute (RTPI) and Royal Institution of Chartered Surveyors (RICS) and has a strong emphasis on the practical skills and knowledge required for theoretically-informed practice.
Student Experience
The degree incorporates a week-long study visit to a venue outside Northern Ireland during the Semester 2, and work shadow experience in Northern Ireland on the planning appeals process after the end of Semester 2 examinations. Additionally, a two-day planning practice study visit will be made to a venue in Great Britain or Ireland in semester two. Students are expected to contribute to the costs of these study visits.
The programme provides opportunities to strengthen competencies in key skills such as numeracy, literacy, ICT, problem-solving, teamwork and aspects of urban design; it develops awareness of the ethical responsibilities of those involved in Planning and Development and enhances the ability to undertake a substantial piece of specialist independent research.

Dr Stephen McKay
Course Structure
Semester 1 Modules
Introduction Planning Theory and Practice
Environmental Planning & Governance
Planning Skills & Ethics
International Planning Studies
GIS & Spatial Analysis
Semester 2 Modules
Design in the Built Environment
Property Development
Professional Practice Project
Community Planning & Regeneration
Planning Law and Practice
Semester 3 Module
Independent Specialist Research Project
Time spent in Classes, Tutorials/Seminars/Labs, and Private Study in a Teaching Semester
Approximately 10 hours per week in lectures, 4 hours in practical project work and 4 hours in tutorials.
Career Prospects
Our graduates end up in leading positions in central and local government and as well as in planning consultancies in the private sector. Some of them have gone on to lead significant environmental campaigns such as opposition to fracking; work with NGOs such as Friends of the Earth; and work with communities to make their neighbourhoods better, such as with disadvantaged groups.
Queen's postgraduates reap exceptional benefits. Unique initiatives, such as Degree Plus and Researcher Plus bolster our commitment to employability, while innovative leadership and executive programmes alongside sterling integration with business experts help our students gain key leadership positions both nationally and internationally.
Learning and Teaching
This programme involves project-based team-working and field studies outside formally allocated lecture times. Full-time teaching is spread across 5 days (Mon-Fri) and part-time is designed to facilitate day-release with teaching on 1 day per week.
Contact teaching hours (per week): 18 hours full-time and 9 hours part-time.
Assessment
Assessments associated with the course are outlined below:
Formal examination.
Individual and group project submissions.
60 credit 20,000 individual dissertation that combines oral presentation and written submission.
Entrance requirements
Graduate
Normally a 2.2 Honours degree or above, or an equivalent qualification acceptable to the University.
Typically, entrants to the programme come from backgrounds in geography, sociology, estate management, environmental science, architecture and economics, although recent entrants have included those with backgrounds in arts and humanities.
Applicants with qualifications below 2.2 Honours degree standard (or an equivalent qualification acceptable to the University) will be considered on a case-by-case basis if they can demonstrate appropriate acceptable experience. The University's Recognition of Prior Learning Policy provides guidance on the assessment of experiential learning (RPEL).
International Students
For information on international qualification equivalents, please check the specific information for your country.
English Language Requirements
Evidence of an IELTS* score of 6.5, with not less than 5.5 in any component, or an equivalent qualification acceptable to the University is required. *taken within the last 2 years
International students wishing to apply to Queen's University Belfast (and for whom English is not their first language), must be able to demonstrate their proficiency in English in order to benefit fully from their course of study or research. Non-EEA nationals must also satisfy UK Visas and Immigration (UKVI) immigration requirements for the English language for visa purposes.
If you need to improve your English language skills before you enter this degree programme, INTO Queen's University Belfast offers a range of English language courses. These intensive and flexible courses are designed to improve your English ability for admission to this degree.
Academic English: an intensive English language and study skills course for successful university study at degree level.
Pre-sessional English: a short intensive academic English course for students starting a degree programme at Queen's University Belfast and who need to improve their English.
Last updated Aug 2019
About the School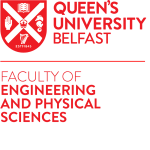 The Faculty of Engineering and Physical Sciences spans disciplines that impact lives today and will shape our future. Our international mix of staff and students make up a vibrant community that is ho ... Read More
The Faculty of Engineering and Physical Sciences spans disciplines that impact lives today and will shape our future. Our international mix of staff and students make up a vibrant community that is home to some of the most innovative and globally significant research and teaching. It works where industry and research meet, providing the platform to spin out research into commercial opportunities and engage with industry on cutting-edge research with real-world projects such as the work with Wrightbus to produce the cleanest hybrid bus technology that powers the London Routemaster, or the pioneering work in The Institute of Electronics, Communications and Information Technology, securing our digital future through their Centre for Secure Information Technologies.
Read Less