MSc in Materials Science and Engineering
Home ›
MSc ›
MSc in Materials Science and Engineering
Read more about this programme on the school's website
Programme Description
Please visit Rutgers Global to learn how Rutgers is supporting its international students during the coronavirus crisis.
Rutgers University's School of Engineering is prepared to offer distance and hybrid learning to its master's students for the fall 2020 semester. Rutgers Engineering will continue to provide graduate students with an exceptional learning experience. Our faculty successfully transitioned to remote learning this past spring semester, and they are well-equipped to continue teaching online. Professors will utilize online communications systems such as Canvas, BigBlueButton, and Playposit to engage classes virtually.
Advancing Engineering Leaders
Rutgers School of Engineering provides students with a strong technical background and prepares them for leadership careers in exciting and challenging professions. Both our teaching and research are firmly rooted in scientific principles while incorporating knowledge of today's challenges.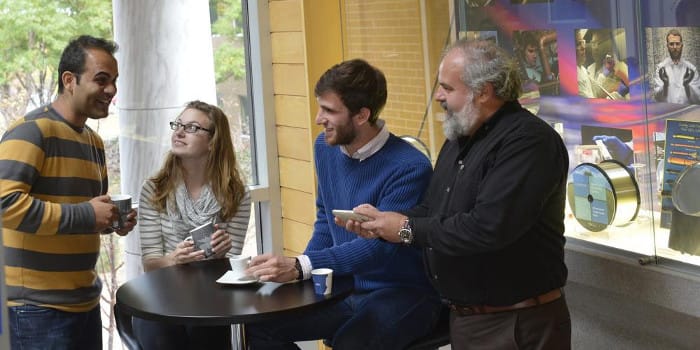 While the Rutgers Department of Materials Science and Engineering offers graduate study in all areas and classes of materials, the program is particularly strong in materials characterization and materials synthesis. Students will work in cutting edge fields such as nanotechnology, energy storage, biomedical diagnostics and therapeutics, plasmonics, glass, and structural ceramics, polymer recycling, and sustainable materials.
Our graduate faculty spans numerous departments and schools at Rutgers, reflecting the interdisciplinary nature of materials research. Students and faculty conduct research in laboratories that are fully equipped with the specialized instruments needed for materials characterization and synthesis.
While the core graduate curriculum focuses on key topics in materials, from thermodynamics and kinetics to solid-state theory and mechanical properties, students can round out their studies with a selection of elective courses in materials characterization and advanced technological applications of materials.
Degree Options
Department students have two options to choose from in obtaining a master's degree: a 30-credit research/thesis degree or a 30-credit taught/non-thesis degree program. Full-time students can usually complete the research MS within two years, while the taught MS is completed in one to two years, depending on the number of courses a student takes each semester. Although most students pursue their degree full-time, students – including working professionals – who study on a part-time basis can expect to take more than two years to earn their degrees.
MS (thesis): 30 credits
The program's required 30 credits include coursework in core engineering areas of data analysis, decision-making, and planning, plus electives. Students must write a research report on an ISE topic that they will present at a public seminar.
MS (thesis, non-thesis): 30 Course Credits
Programme requirements include at least 30 credits, including 24 credits of course work and a 6-credit thesis and oral defence (thesis) or 6 additional credits of course or project work and a writing requirement (non-thesis).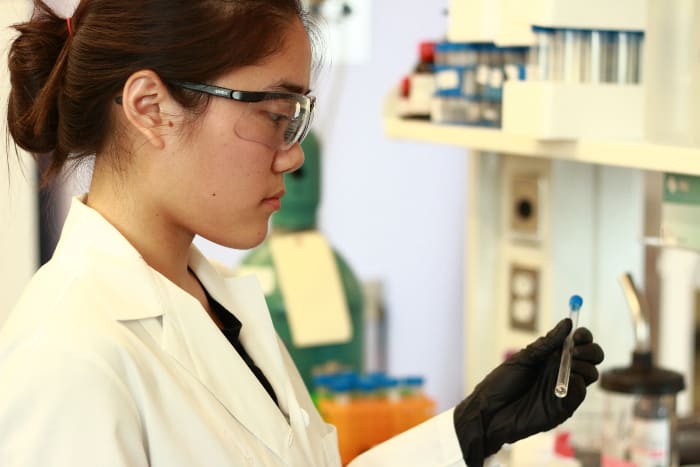 Why Rutgers School of Engineering for Graduate School?
Rutgers School of Engineering's Master degree programs is aimed at students interested in furthering their knowledge in a particular engineering discipline for industrial and research advancement. We offer nine-degree programs through seven engineering departments along with a global commitment to advanced research and scholarship.
A core curriculum of fundamentals is augmented with electives that enable students to focus on areas with direct relevance to innovations at the forefront of research. Students graduating with an advanced degree from Rutgers are well placed to undertake careers in a diverse range of industrial and corporate areas, as well as continue their studies for advanced degrees.
Our school ensures rigorous academic standards, fosters interdisciplinary collaboration between graduate faculty and students, and oversees innovative professional development initiatives that prepare graduate students to succeed in both academic and non-academic careers.
Why Rutgers?
Highly interdisciplinary, integrative approach to education and graduate training.
A dynamic and diverse community.
Regionally located near New York, Washington, D.C., Philadelphia, and Boston.
Close ties and proximity to leading industries.
Affordable tuition and several fellowships and scholarships available.
Rutgers Global provides full support in securing visas and documentation.
Last updated Jul 2020
Keystone scholarship
Discover the options our scholarship can give you
About the School
At Rutgers School of Engineering our graduate students are valuable partners in research, instruction, and outreach. We offer graduate degree programs for dynamic students in 10 areas of study. With n ... Read More
At Rutgers School of Engineering our graduate students are valuable partners in research, instruction, and outreach. We offer graduate degree programs for dynamic students in 10 areas of study. With nearly $70 million in research expenditures and nearly 200 faculty members engaging in research on a broad range of topics that impact society, the nation, and the global community, the School of Engineering is a dynamic and academically supportive environment for pursuing graduate studies.
Read Less