Programme Description
Why this course?
The Msc Marketing Programme is designed for non-business graduates who want to pursue a career in this area.
The Programme reflects the dynamic and technologically innovative nature of contemporary marketing, spanning private, public and third sectors.
You'll gain a sound knowledge of the principles of marketing. Most importantly, you'll develop an understanding of consumer behaviour in relation to individuals and organisations. We'll also ensure that you gain the technical and personal skills necessary to pursue your future career.
The programme features a wide choice of elective subjects. These reflect the current diversity in contemporary marketing practice.
The course has many value-added features including but not limited to:
real-life learning through our live industry consultancy project, 'International Marketing Works'
high-calibre industry collaboration
research excellence
skills-based teaching
Our students are truly international with representations from all parts of the globe which further enhances the learning experience.
What you'll study
You'll study seven compulsory and four optional choice classes.
Teaching methods include case studies, simulations, seminars, presentations, teamwork, problem-solving exercises, and 'hands-on' real-life business projects.
The teaching methods are designed to facilitate the integration of the theoretical and practical aspects of the programme and encourage interaction among students. All modules require a high level of student participation in class and independent study.
Leadership & team building
For many students, our dynamic programme (organised early in the first semester to enhance the development of leadership, teamwork and cross-cultural skills) provides many memorable experiences.
The programme is organised in conjunction with independent specialists and provides the ideal chance to network with your colleagues and develop key management skills.
Accreditations & affiliations
Our Department of Marketing is one of the oldest, largest and best marketing departments in Europe. We have an international reputation for the quality of teaching and research. Our staff also as advisors to private and public organisations; some hold senior positions in the Chartered Institute of Marketing, the Marketing Research Society and other professional associations.
We're affiliated with the Chartered Institute of Marketing and the Marketing Society.
Our courses are accredited by:
Guest lecturers
World-class speakers from major International organisations give lectures on our programmes reflecting the high calibre industry collaborations of the department.
Employability & career development
The course has a dedicated careers specialist for group sessions, employability seminars, individual interviews and CV compilation and continues to support graduates for a year after graduation.
Social activities
There is a wide range of university social activities and clubs for students. The Marketing department organises its own events in addition to the programme run by the International office of the University. These include: famous student ceilidh in October with Scottish country dancing, the Marketing Works Grand Finale and Gala Dinner in June, sporting competitions and events; students also sometimes organise an end of programme celebration themselves.
Entry requirements
A first or upper-second-class Honours degree, or overseas equivalent, in a non-business discipline.
English language proficiency must be at IELTS 6.5 minimum.
Selection process
The selection process for this programme is based on information relating to your past academic performance and qualifications as well as work and life experiences, determining your suitability for the programme. For this reason, the completion rate is extremely high. Students who are committed to their studies and perform at the academic level required will complete the programme successfully.
Pre-Masters preparation course
The Pre-Masters Programme is a preparation course for international students (non-EU/UK) who do not meet the entry requirements for a Masters degree at University of Strathclyde. The Pre-Masters programme provides progression to a number of degree options.
To find out more about the courses and opportunities on offer visit isc.strath.ac.uk or call today on +44 (0) 1273 339333 and discuss your education future. You can also complete the online application form. To ask a question please fill in the enquiry form and talk to one of our multi-lingual Student Enrolment Advisers today.
Careers
Where are they now?
Our Masters is recognised globally for its excellence and graduates develop careers in marketing and related employment all over the world. A very small selection of job titles and employers is represented in the following examples*.
Some graduates choose to continue studying for a PhD.
Job titles include:
Category Marketing Executive
Integrated Marketing Officer
Manager
Operations Manager
UK Sales Planner
Employers include:
IRONMAN Austria
Microsoft
Ripple
*Based on the results of the National Destinations of Leavers from Higher Education Survey (2010/11 and 2011/12).
Last updated Jan 2018
About the School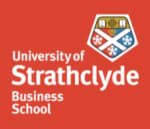 Strathclyde Business School(SBS)is a pioneering, internationally renowned academic organisation that shapes anddevelops the business minds of tomorrow. Strathclyde is one of a small percentage worldwi ... Read More
Strathclyde Business School(SBS)is a pioneering, internationally renowned academic organisation that shapes anddevelops the business minds of tomorrow. Strathclyde is one of a small percentage worldwide to be triple accredited, holding accreditation from the international bodies, AMBA, AACSB and EQUIS.
Read Less
Glasgow ,
Athens ,
Zürich ,
Singapore ,
Dar es Salaam ,
Manama ,
Kuala Lumpur ,
Petaling Jaya ,
Muscat ,
Muscat ,
Dubai ,
Abu Dhabi ,
Milan ,
Munich ,
Beijing ,
Toulouse
+ 15 More
Less