MSc in Logistics and Supply Chain Management with Lean Six Sigma
Home ›
MSc ›
MSc in Logistics and Supply Chain Management with Lean Six Sigma
Read more about this programme on the school's website
Programme Description
Overview
Lean Six Sigma is considered as a World-Class Process Excellence programme in over 60% of the Fortune 500 companies and hence this course will develop Logistic and Supply Chain leaders of tomorrow. Where there is a waste there is a need for a lean process. Where there is dysfunction within logistics functions, Six Sigma probes to expose problems and prescribe solutions. Moreover, there is clear evidence that a number of professional jobs in the Logistics and Supply Chain global market seek qualifications on Lean and Six Sigma for achieving and sustaining competitive advantage. The successful completion of the course can be used as a fast-track mechanism for gaining professional qualifications to accreditation by the Chartered Institute of Logistics and Transport (CILT).
The programme will allow students to develop a solid understanding of Lean Six Sigma methodology through an understanding the Fundaments of Lean Six Sigma and Quality Management and Engineering, yet also develop skills within Logistics and Supply Chain Management though, for example, Global Purchasing and Supply, Freight Transport and Warehouse Management, and Strategies for Managing Supply Chains.
Graduates from this degree should be able to:
Demonstrate a critical understanding of the features, boundaries, terminology and conventions of logistics and six sigma.
Apply state-of-the-art concepts, methods, principles, tool and techniques relating to quality and process improvement for all sorts of organisations in a global context.
Identify, conceptualise and define new problems and issues associated with the practice, innovation and implementation of processes and techniques central to both disciplines.
Course content
Semester 1
Strategies for Managing Supply Chains
Global Purchasing & Supply
Freight Transport and Warehouse Management
Fundamentals of Lean Six Sigma
Semester 2
Demand and Inventory Planning
Supply Network Design & Optimisation
Quality Management & Engineering
Research Philosophy and Practice
MSc Dissertation
A dissertation on a related topic is completed over the summer months
English language requirements
Where English was not the medium of instruction at secondary school, applicants must demonstrate English language proficiency equivalent to IELTS 6.5 (with all elements passed at 6.0 or above). Applicants who have completed secondary and tertiary education will need to provide documentary evidence. A minimum of one-year full-time study in English will be required.
Application deadline
Our Dubai Campus operates a rolling year-round admissions process: as soon as one intake has closed we begin accepting applications for the next one. It is also possible for you to defer your start date for up to a year.
Most students apply 6–10 months in advance of their chosen intake. We can accept applications up until 3 weeks before the start of each intake but you should note that a late application will almost certainly mean a delay in the provision of essential administrative services, such as your student matriculation card (without which you won't be able to access the library or online services).
Last updated Sep 2019
About the School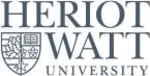 Pioneering British education in Dubai, with highly acclaimed degree programmes that meet the specific demands of local business and industry.
Pioneering British education in Dubai, with highly acclaimed degree programmes that meet the specific demands of local business and industry.
Read Less