MSc in International Fashion Marketing
Home ›
MSc ›
MSc in International Fashion Marketing
Read more about this programme on the school's website
Programme Description
Overview
Heriot-Watt University's MSc in International Fashion Marketing is an established and respected programme that is designed to equip you with the techniques and practices required for a career in the international fashion sector.
Programme duration
MSc - 12 months full-time; 24 months part-time
PG Diploma - 9 months full-time; 21 months part-time
Accreditation
This Programme is accredited by the Chartered Institute of Marketing (CIM) indicating that our teaching and assessment meet the rigorous standards of the CIM in terms of content, scope and learning outcomes.
As a result, all graduates from the International Fashion Marketing MSc gain exemption from two CIM modules: the Certificate Level Marketing module and the CIM Diploma Level Strategic Marketing module. This exemption is provided at no extra charge and reduces the cost of pursuing this prestigious professional qualification by up to £400. Students are also given the opportunity to attend CIM networking events which take place on campus and in Edinburgh and Glasgow.
Course content
The International Fashion Marketing (IFM) programme extends an existing awareness of the marketing process to develop skills and competencies necessary for a marketing career in the international fashion sector. The programme includes eight taught courses and a research-based dissertation. The courses include
Contemporary Consumers in Fashion - examines the motivations and perspectives of fashion consumers in different international locations.
International Strategic Marketing - identifies choices in marketing strategies for local and international brands, focusing on operating a global business.
Marketing Logistics - explains how to gain a competitive advantage in the international Omni-channel distribution environment.
New Product Development - identifies the processes and challenges of developing new fashion products. This course is delivered at the School of Fashion and Textiles by leading experts in garment construction and fabric characteristics and includes an industry visit.
Branding and Communications in Fashion - considers the power of brands and helps students master the key principles of fashion brand management.
Research Philosophy and Practice - provides training in data collection and analysis for roles in consumer insight and business consultancy and prepares you for the dissertation.
Advances in Digital Marketing - examines digital marketing trends including gamification, brand community management and affiliate marketing.
Fashion Buying and Merchandising - taught by specialists from the School of Fashion and Textiles, this course explains the buying and merchandising functions including supplier selection, negotiation and performance evaluation.
Over the summer the Master's dissertation enables you to deepen your knowledge in a topic of your choice by gathering and analysing data from companies or consumers within an international fashion marketing setting which directly relates to your ambitions. Previous students on the IFM programme have conducted dissertations on topics including:
The Rise of New Fashion Influencers - A comparative look at fashion bloggers and celebrities' effect on fashion trends throughout the region.
Use of Social Media (Instagram) for Sportswear/ Athleisure Brands.
Responsible Luxury: The Importance of CSR Initiatives in Building Brand Equity in the Luxury Goods
The Use of Older Models in International Fashion Campaigns.
Engagement with the Fashion Retailing Sector
Engagement with the global fashion retailing sector is a distinguishing feature of the IFM programme. Each year students are offered a series of industry visits to facilitate direct involvement with the fashion sector. It is highly beneficial to be guided by a leading industry official such as George Davis who has extensive knowledge of fashion retailing.
International Fashion Marketing Competencies and Skills
Your marketing competencies will be developed through case-study learning, direct interaction with industry and industry-focused assessments. Innovative group-based and individual coursework will challenge you to translate theory into fashion marketing solutions and demonstrate skills in time management, team leadership, information management and verbal, written and digital communications. This year's IFM students gained experience in:
Producing a Vlog to communicate key messages in an authentic way and then evaluate how to repurpose content into a podcast.
Designing and filming a fashion brand advertisement.
Developing a buying and merchandising plan.
Deconstructing garments to understand how they could be redeveloped to different price points.
The sought-after transferrable skills you gain through this programme will position you as an attractive candidate for employers. Previous students have progressed to roles such as merchandising, public relations and retailing.
English language requirements
Where English was not the medium of instruction at secondary school, applicants must demonstrate English language proficiency equivalent to IELTS 6.5 (with all elements passed at 6.0 or above). Applicants who have completed secondary and tertiary education will need to provide documentary evidence. A minimum of one-year full-time study in English will be required.
Application deadline
Our Dubai Campus operates a rolling year-round admissions process: as soon as one intake has closed we begin accepting applications for the next one. It is also possible for you to defer your start date for up to a year.
Most students apply 6–10 months in advance of their chosen intake. We can accept applications up until 3 weeks before the start of each intake but you should note that a late application will almost certainly mean a delay in the provision of essential administrative services, such as your student matriculation card (without which you won't be able to access the library or online services).
Last updated Sep 2019
About the School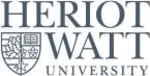 Pioneering British education in Dubai, with highly acclaimed degree programmes that meet the specific demands of local business and industry.
Pioneering British education in Dubai, with highly acclaimed degree programmes that meet the specific demands of local business and industry.
Read Less