Read more about this programme on the school's website
Programme Description
Overview
The Energy MSc at Heriot-Watt provides the opportunity for graduate engineers or scientists and corporate members of related professional bodies to acquire the detailed knowledge needed to meet the challenges and develop opportunities within the energy industry. The programme is directly related to the energy challenges facing every region of the world, including the Gulf region.
Heriot-Watt recognises that learning needs to be flexible and this programme allows experienced and recent graduates to tailor the programme content and structure to their specific needs. The University uses a virtual learning environment (VLE) called Vision, which can be accessed via the Internet. Students will study courses and submit assignments through Vision at their own pace, allowing them to study for a recognised degree alongside their professional career.
Upon graduating from the Master's programme, graduates will meet the academic requirements for membership of the Energy Institute.
January entrants
Students starting the programme in January should note that it runs full-time for 2 semesters (12 months) + dissertation (February to April, 3 months) (total 16 months), or part-time runs for 4 semesters (24 months) + dissertation (March to August, 6 months) (total 30 months).
Students enrolling for the January intake programmes are not required to be on campus during the summer break.
Course content
A broad range of Energy disciplines is reflected in this degree, which covers Energy Resources, Energy Efficiency, Environmental Legislation, Environmental Impact Assessment and Energy in Buildings. The programme structure is outlined below.
Semester 1
Mandatory
Optional (choose three)
Process Intensification
Heat Transfer and Heat Exchangers
Electrical Power Systems
Renewable Energy Technologies
Ventilation and Air Conditioning
Semester 2
Mandatory
Technology Future and Business Strategy
Critical Analysis and Research Preparation
Optional (choose two)
Environmental Impact Assessment
Demand Management and Energy Storage
Building Energy Management
Summer session (mandatory)
Master's Dissertation (Master's students only)
Semester timetable
September starters
Semester 1 - September to December
Semester 2 - January to April
Summer session - May to August
Graduation - November
January starters
Semester 2 - January to April (Year 1)
Semester 1 - September to December (Year 1)
Summer Session - May to August (Year 2)
Graduation - November (Year 2)
Careers
Many of the students on this programme are in employment and can enhance their career prospects with their current employer by gaining the MSc in Energy, both by virtue of the qualification and because they are able to contribute more by applying the knowledge and skills they acquire. This programme also equips graduates from other areas to move into employment in the increasingly important energy sector.
English language requirements
Where English was not the medium of instruction at secondary school, applicants must demonstrate English language proficiency equivalent to IELTS 6.5 (with all elements passed at 6.0 or above). Applicants who have completed secondary and tertiary education will need to provide documentary evidence. A minimum of one-year full-time study in English will be required.
Application deadline
Our Dubai Campus operates a rolling year-round admissions process: as soon as one intake has closed we begin accepting applications for the next one. It is also possible for you to defer your start date for up to a year.
Most students apply 6–10 months in advance of their chosen intake. We can accept applications up until 3 weeks before the start of each intake but you should note that a late application will almost certainly mean a delay in the provision of essential administrative services, such as your student matriculation card (without which you won't be able to access the library or online services).
Last updated Sep 2019
About the School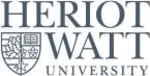 Pioneering British education in Dubai, with highly acclaimed degree programmes that meet the specific demands of local business and industry.
Pioneering British education in Dubai, with highly acclaimed degree programmes that meet the specific demands of local business and industry.
Read Less