Read more about this programme on the school's website
Programme Description
This is the age of Big Data. Organisations hold more information about their business environments than ever before. Increasingly, these organisations are recognising the role of data in gaining insights and out-thinking competitors. As a result, there is a growing demand for employees and managers who have analytical skills and can make informed decisions that can drive organisational success.
Programme overview
Given the ever-increasing volume of data that businesses have access to today, there is a demand for employees who have computational and analytical skills and who can inform business decisions to increase efficiency. Our Masters in Business Analytics has been developed with just that in mind and our aim is to teach students how to apply descriptive, predictive, and prescriptive analytics of big data concepts and techniques to generate valuable insight that can assist with decision making.
Industry links
A strong academic base alongside our passionate faculty and international student body will ensure a rewarding learning experience on our city-centre campus. The School has some major partnerships with organisations such as Carphone Warehouse/Connexity and further widespread industry links which will enable you to benefit from the expertise of a range of guest speakers. Industry projects are incorporated into the curriculum and students will learn to use Matlab, a key global platform, amongst other key systems thus preparing them with practical skills and insights for future employment roles.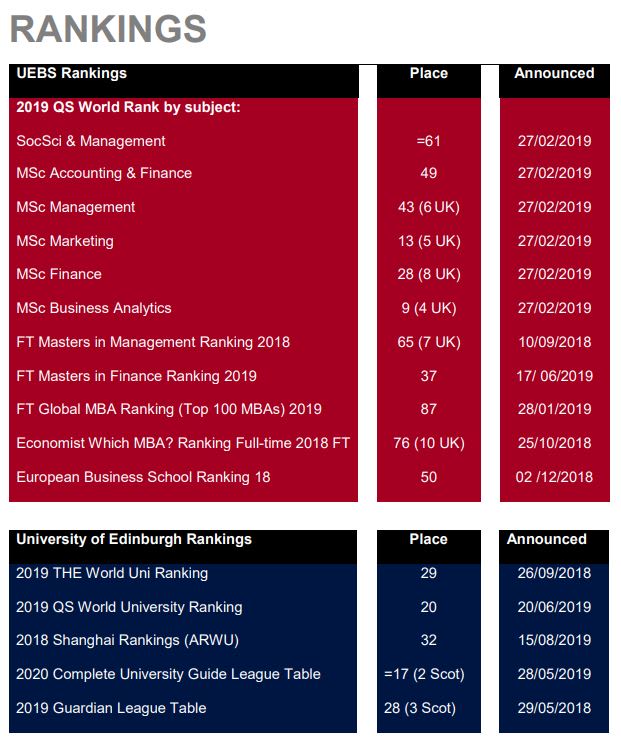 Programme structure
You will take four core courses in the first term (Sep-Dec) and then select four option courses in the second term (Jan-May). The final dissertation will be written over the summer term (Jun-Aug) and is overseen by an academic supervisor.
Career opportunities
Your career
On this Masters course, you will have the opportunity to equip yourself with an artillery of concepts, methods and applications of business analytics and gain further hands-on and practical experience when applying these to industry projects in different business settings. It will prepare you to not only analyse and digest data available but also translate this into effective decision making.This MSc could lead to a multitude of roles, including:
Business and management consultants
Business analysts
Metrics & analytics specialists
Data analysts
Solutions architects
Operational research consultants
Entry requirements
Entrance to our MSc programmes is strongly competitive. You can increase your chances of a successful application by exceeding the minimum programme requirements.
Academic requirements
You will need a UK first-class or 2:1 honours degree in one of the subjects below, or an equivalent overseas qualification.
Academic background
An undergraduate degree in any disciplinary area related to management science, operational research, statistics, econometrics, mathematics, physics, computer science, engineering, or business and management which incorporates a distinct quantitative element is required.
Applicant's background should ideally include courses and/or experience gained in topics such as linear algebra, calculus, probability, statistics, and computer programming.
Candidates with a first class or 2:1 honours degree in an unrelated subject area but who have relevant work experience will be considered on an individual basis.
Supporting your application
Relevant work experience is not required but may increase your chances of acceptance.
Relevant professional qualifications will be considered.
Preference will be given to those with grades above the minimum requirements due to strong competition for places on this programme.
Please note that all students are required to have their own laptops for this programme. In particular, applicants need to ensure that their laptop is able to run MATLAB. This software and relevant license will be provided for the duration of your Masters; see MathWorks for more information.
Applications from current undergraduates
Final year undergraduate students are welcome to apply, so long as your studies will be completed prior to the MSc programme commencement date.
International qualifications English requirements
Last updated Aug 2019
About the School
At the heart of a university with a 400 year heritage that is consistently rated one of the world's best, and centrally located in one of Europe's most stunning business and cultural capitals the Univ ... Read More
At the heart of a university with a 400 year heritage that is consistently rated one of the world's best, and centrally located in one of Europe's most stunning business and cultural capitals the University of Edinburgh Business School offers an experience that few can rival.
Read Less