MSc in Air Transport Management
Home ›
MSc ›
MSc in Air Transport Management
Read more about this programme on the school's website
Programme Description
Overview
In today's rapidly changing air transport environment the industry requires access to advanced and comprehensive knowledge, coupled with an in-depth understanding of its needs.
Designed to equip you with the skills required to pursue a successful career in various sectors of the air transport industry including airlines, airport companies and authorities, civil aviation departments, air transport consultancies and aerospace companies. Strong industry links and success in placing graduates in this sector for over 50 years.
Who is it for?
The course is suitable for students with a degree in aeronautical engineering, economics, business studies and geography or those with demonstrable experience in the air transport industry.
This course covers a wide area of expertise related to air transport management whilst enabling you to specialise in appropriated subject areas. This flexibility means that you may tailor the course to your particular interests and aspirations. It aims to provide you with a thorough grounding in all air transport issues as well as managerial, interpersonal, financial and analytical skills.
Why this course?
The MSc Air Transport Management has been established since 1964. The course has an outstanding global reputation with over 1,000 graduates to date. Graduates of this course are featured in our annual CV Book, a publication which is requested by and circulated to our extensive industry partner network, as our graduates are highly sought after. We help students prepare their CV and for interviews for positions all over the world. In addition, we give students access to our exclusive Air Transport Alumni group on LinkedIn. This offers unrivalled networking and job opportunities.
Cranfield University is very well located for students from all over the world and offers a range of library and support facilities to support your studies. This MSc programme benefits from students from a wide range of cultural backgrounds which significantly enhances the learning experience for both staff and students.
Course details
The taught programme for the Air Transport Management masters is generally delivered from October to March and is comprised of nine compulsory modules and one module from the choice of optional modules. Many of the lecture modules include case study project sessions and seminars may also be led by senior visitors from the industry.
Students also receive a subscription to industry databases; OAG Schedules, ICAO data, FlightGlobal, CAPA Centre for Aviation.
Compulsory modules
All the modules in the following list need to be taken as part of this course:
Air Transport Market Analysis and Forecasting
Research Methods
Applications of Air Transport Economics and Finance
Air Transport Marketing
Air Transport Operations
Air Transport Strategic Management
Introduction to the Air Transport Industry
Regulatory Policy and Air Law
Theory of Air Transport Economics and Finance
Elective modules
A selection of modules from the following list needs to be taken as part of this course:
Airline Fleet Planning
Aviation Safety Management
Air Transport Engineering
Air Transport and the Environment
Entry requirements
A first or upper second class UK Honours degree (or equivalent) in any relevant discipline. A lower qualification plus a number of years' relevant working experience may be accepted as equivalent.
Applicants who do not fulfil the standard entry requirements can apply for the Pre-Masters programme, successful completion of which will qualify them for entry to this course for the second year of study
Your career
Many of our former graduates now occupy senior positions within the air transport industry. The Centre for Air Transport Management has close links with companies and organisations in the industry who consider our students a valuable source of potential recruits.
Former students have taken up employment in a variety of positions in a wide range of organisations. Some of the main recruiting areas in recent years have included:
Airlines (e.g. British Airways, Air France, Virgin Atlantic, Monarch, American Airlines, Lufthansa, easyJet,)
Aerospace Manufacturers (e.g. Airbus, Bombardier, British Aerospace, Rolls-Royce)
Airport Operators (e.g. Heathrow, Manchester, Birmingham )
Aircraft Maintenance
Integrators
Consultancy Firms
Aviation Insurance and Finance
Aviation Journalism
Last updated May 2020
About the School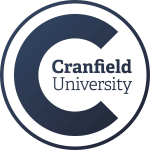 Cranfield's distinctive expertise is in our deep understanding of technology and management and how these work together to benefit the world.
Cranfield's distinctive expertise is in our deep understanding of technology and management and how these work together to benefit the world.
Read Less