MSc Urban Planning (Specialisation in Urban Design)
Home ›
MSc ›
MSc Urban Planning (Specialisation in Urban Design)
Read more about this programme on the school's website
Programme Description
The MSc Urban Planning (specialisation in Urban Design) programme allows you to engage in the complex issues of urban space production in the dynamic Chinese context.
You will learn to consider the interplay between spatial design and social, economic, environmental and political issues evident in a range of urban settings. Taught with an interdisciplinary approach to the development of urban form, the programme is not limited to those with architecture or urban planning backgrounds - it is relevant to anyone interested in understanding the nature and production of spaces.
Our international teaching staff bring with them the best learning methods from some of the most prestigious universities in the world, offering you the chance to learn in a supportive, integrated learning environment.
Note: This programme is awaiting official recognition from the Ministry of Education of the People's Republic of China.
Why Should I Study MSc Urban Planning (specialisation in Urban Design) at XJLTU?
Study in the Suzhou-Shanghai region, one of the most exciting environments to learn about and experiment with urban design in the 21st century;
Gain a multidisciplinary perspective with modules taught by both the Department of Architecture and the Department of Urban Planning and Design;
Learn in an international environment from staff with strong academic backgrounds and industry experience;
Earn a University of Liverpool degree.
Knowledge and Skills
By the time you graduate from the MSc Urban Planning (specialisation in Urban Design), you will have:
strong critical, creative thinking and communication skills;
knowledge of the key theories and techniques of urban planning and design in a multidisciplinary context;
professional design skills in spatial analysis, representation (mapping, models), and conceptualisation (such as scenario-and vision-making).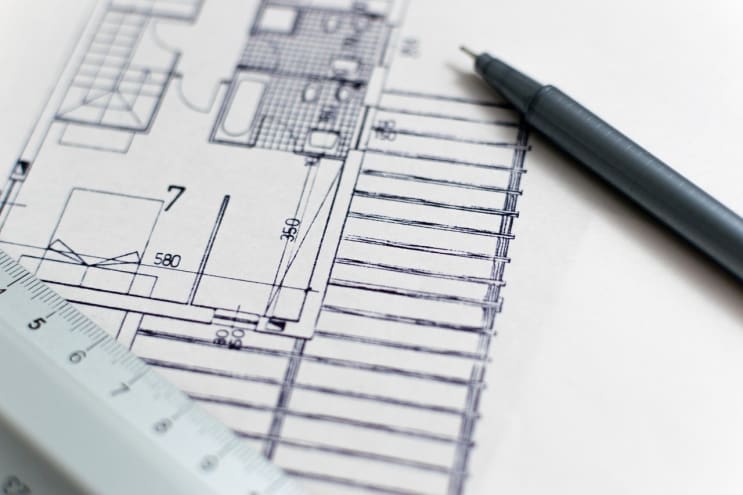 Modules
Compulsory modules
Optional modules
Additional learning activity modules
The completion of additional learning activities is required to complete your master's degree. Normally, required ALA hours will be distributed evenly across each semester, amounting to 200 hours per semester. Part-time programmes will normally require 100 to 150 hours per semester.
Careers
Graduates from this programme are well prepared for careers as urban designers in both public and private sector companies related to the built environment. Graduates can find employment in positions such as urban or regional planners, where they will develop plans for the use of land, help create communities, accommodate population growth, and regenerate facilities.
Fees
RMB 90,000 for the entire 18-month full-time programme.
Alumni discount
If you are a graduate of XJTLU, the University of Liverpool or Xi'an Jiaotong University, you will automatically receive a discount of 20 per cent of the tuition fee.
Payment options
Masters students have the option to pay tuition fees in instalments each semester. You can also choose to pay the fees upfront at the time of registration, in this case, a discount of five per cent of the total fees will be offered.
You will be asked to indicate how you would like to pay the fees when you confirm your acceptance of the unconditional offer.
Scholarships
XJTLU offers a generous scholarship of up to 50 per cent of the total tuition fee for all full-time masters programmes based on academic merit. Should you wish to apply for XJTLU master scholarship, please submit a scholarship application letter in your application stating the reasons why you should be considered.
Entry Requirements
Minimum Entry Requirements
UK
Upper second class (2:1) honours
China
211 Project; Top 100 of 2019 Shanghai Ranking--75 per cent or above
Non 211 project; Non-Top 100 of 2019 Shanghai ranking – 80- 85% per cent or above, depending on your Undergraduate institution
Note: Shanghai Ranking of The Best Chinese Universities is subject to annual update http://www.zuihaodaxue.com/zuihaodaxuepaiming2019.html
Chinese applicants are not required to take the MoE postgraduate entrance exam.
North America
3.0 Cumulative GPA (out of 4) or 3.2 Cumulative GPA in the final two years of your undergraduate programme.
Other Regions
Equivalent academic qualifications.
Academic Background
An undergraduate degree (UK 2:1 or equivalent) in industrial design, engineering, architecture, urban planning and design, or another design-related discipline.
English Language Requirements
If English is not your native language or if you have not studied in English at degree level, you will need to provide evidence of your English proficiency. You should normally possess one of the following qualifications:
IELTS: 6.5 (minimum of 5.5 in all sections)
TOEFL iBT: 90 (minimum of 21 in any skill)
If you miss the English language requirements by 0.5 – 1.0 of an overall IELTS band but meet the language requirements for the Pre-sessional English (PSE) courses (including minimum component scores or equivalents), you may be accepted onto the PSE course subject to Programme Director's approval. Upon successful enrolment on the PSE course, you will be able to change your XJTLU Master's offer letter to 'Unconditional' for English level.
If you are a conditional offer holder, you can also send an email to pgadmissions@xjtlu.edu.cn to apply to take the onsite Password English language test provided by XJTLU in lieu of an IELTS/TOEFL or its equivalent.
Please note that the Password Test is only available to students who have been issued a conditional offer to study at XJTLU. The University provides one Password Test opportunity for each conditional offer holder. Based on the score, students may be admitted or may be required to take and successfully complete the five- or eight-week intensive English presessional course.
Additionally, students who are admitted onto a Master's programme by taking the Pre-sessional English (PSE) Course are required to complete English language modules listed on the Programme Specification on a pass/fail basis as part of their Additional Learning Activity plan during their studies at XJTLU.
"The Suzhou-Shanghai region is one of the most exciting environments in which to learn about and experiment with urban design in the 21st century. This region is entrenched in its long history and traditional culture, yet is also transforming into a modern metropolis before our eyes."

Christian Nolf
Programme Director
How To Apply
Applications should be submitted via our online application system:
Click/tap the apply link
Create an account or log in to your existing account
Complete your application
Once your application account is successfully created, enter all the information required in the application form carefully and make sure the information you provide is correct, complete and up to date. Upload the required documents to the corresponding fields.
You may log-in to view your application form at any time. If you need to provide any additional supporting documents after you submit the application online, please send the documents to pgadmissions@xjtlu.edu.cn(with your application ID, name, and applied programme name).
For further details of how to successfully apply to study at XJTLU, please visit the how to apply page.
Last updated Jun 2020
About the School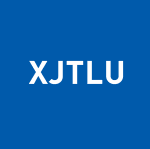 Xi'an Jiaotong-Liverpool University (XJTLU) is an international joint venture university founded by Xi'an Jiaotong University in China and the University of Liverpool in the United Kingdom in 2006. ... Read More
Xi'an Jiaotong-Liverpool University (XJTLU) is an international joint venture university founded by Xi'an Jiaotong University in China and the University of Liverpool in the United Kingdom in 2006.
Read Less